Following last week's dramatic decline in Bitcoin and across cryptocurrencies as a whole, BTC has gained over $4,000 off of the lows from today at $33,000 and at 5 PM, EST is trading at roughly $37,000.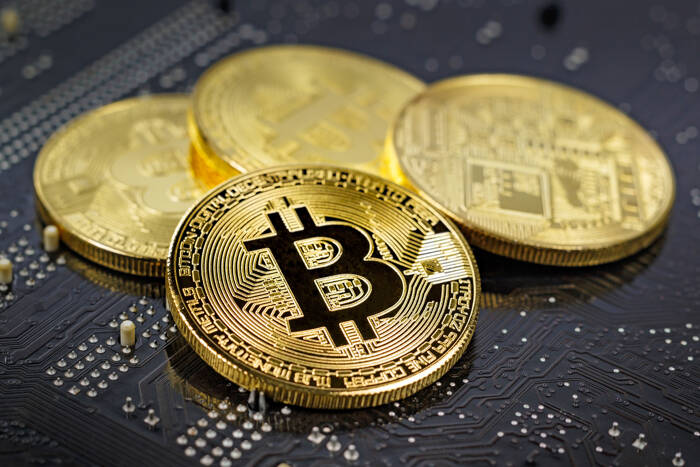 It is fast approaching a key level that if taken out could erase the bad memories from this weekend and signal a recovery rally is in full effect. So, did we just witness a bottom?
Bitcoin 4h chart


The short answer, I believe is no. On Friday, Jan. 21 Bitcoin broke through an important support level that has to be reclaimed before a bullish case can be made. This level occurs at $37,500 which matches up with the 78% retracement from the triple bottom at $29k up to the ATH at $69k. When pricing dipped below this level on Friday it was a foreboding event and until we break back above this level, a re-test of support at $30k is possible.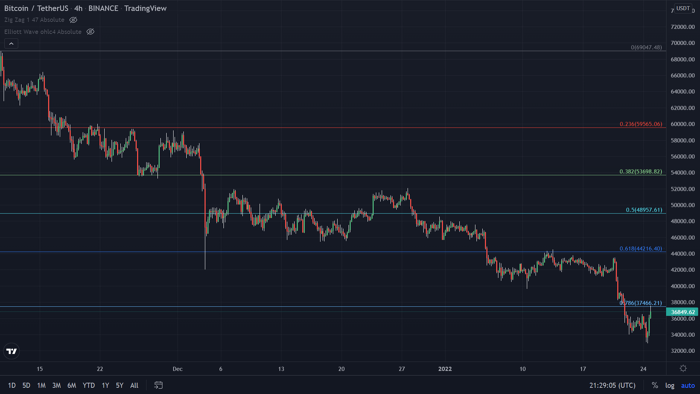 Bitcoin 4 hour chart
With Bitcoin pricing right on the heels of this important level ($37,500) traders may start to forget that we have been in a down-trend in BTC for the past 75 days. Today's rally may simply be investors seeing short-term value in an extremely over-sold market and until we at the very least trade above $37.5k that is how I view today's action.