Crypto total market cap is coming nicely higher back above September highs as expected, but we can see it finishing wave 5 of (3), so new intraday slow down within wave (4) can be near before we will see another jump for the 5th wave.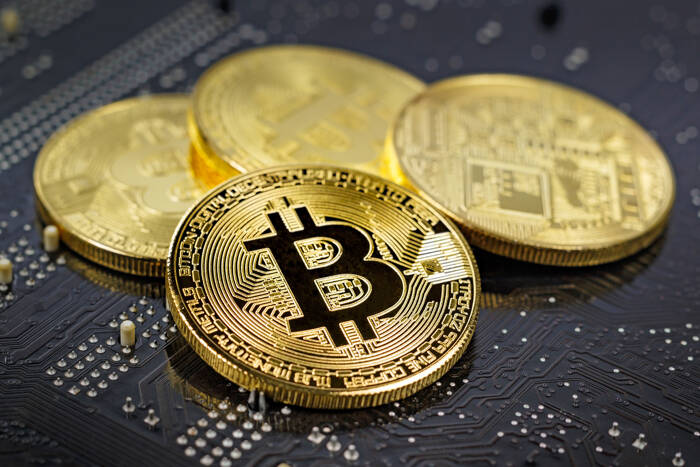 Bitcoin went straight towards 60k level in the 4-hour chart and it's now approaching important Fibonacci zone. However, due to very impulsive rally, we still think BTC can be trading now in 5th wave of (3), so after a pullback there's chance for another push to the upside. Potential support is 54k-53k. Any earlier sharp decline back below 50k would be signal for the top, at least temporary one.
Bitcoin 4h Elliott Wave Analysis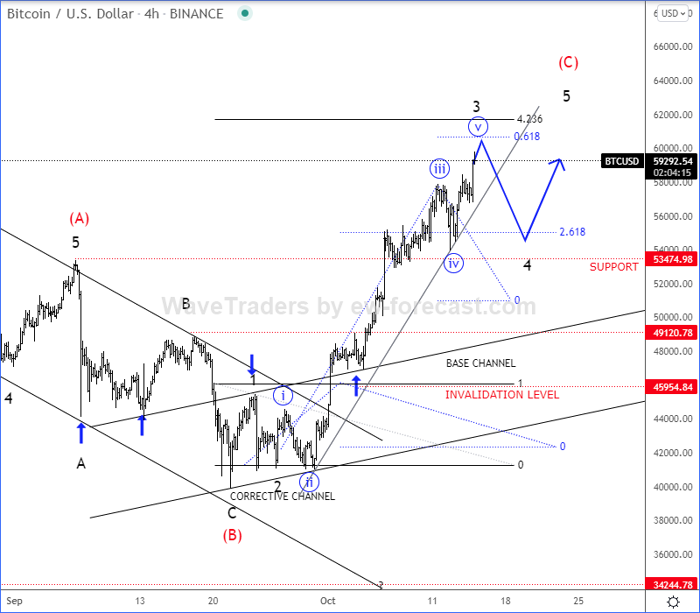 ETHUSD is coming higher in the 4-hour chart as expected, but out of wave 4 triangle pattern for wave 5 of (3), so another slow down within wave (4) correction can be around the corner, ideally here in the 3800-4000 zone. Support is in the 3400-3300 area, however, any deeper decline below 3000 would invalidate bullish impulse.
  Advertisement
Ethereum 4h Elliott Wave Analysis