It was the much-anticipated Super Cup showdown at the Vodafone Arena, between two clubs who conquered their respective UEFA competitions last season. Liverpool who won the champions league against Spurs, locked horn against the Europa League champions Chelsea for a chance to claim the Super Cup.
Liverpool began their new season in style against newly-promoted Norwich, continuing from where they left of last season. They are looking to build on their achievements last season and will be aiming to do better than what they achieved last season.
Chelsea on the other hand had a pretty successful last season under Sarri and are also looking to do something great this season under new boss Frank Lampard. They began their new season campaign with a disappointing result against Man United, but are determined to put that behind them and focus on their targets for the season.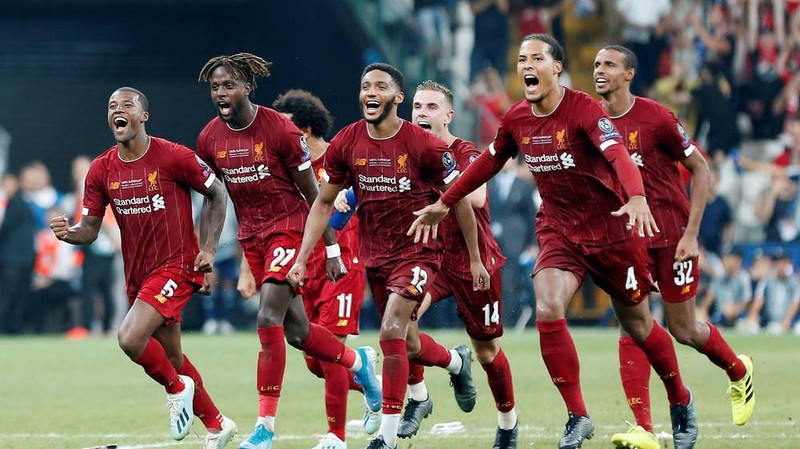 Image Source
Brief Post-Match Analyses
As usual for any UEFA finals, the atmosphere at the Vodafone Arena was fantastic, the whole stadium was filled with lots of excitements for the game.
Liverpool setup in their usual 4-3-3 formation while Chelsea on the other hand, setup in a similar 4-3-3 formation they utilized under Sarri. The game began in a very high intensity by both teams, but it was Chelsea who controlled the game for most parts of the first half. Chelsea finally took the first half lead, but weren't able to hold on to the lead few minutes at the start of the second half as Liverpool got the crucial equalizer. It ended 1-1 in full time and had to go to extra time. The game became more open as time went by and as players became more exhausted, Liverpool took the lead for the first time in the game, but it didn't take long for Chelsea to take the game to penalties.
Liverpool finally came out on top to beat Chelsea 5-4 on penalties.
Olivier Giroud gave Chelsea the lead in the 36th minute, firing home a defense splitting pass by Pulisic.
Sadio Mane equalized for Liverpool just 3 minutes into the second half.
Sadio Mane gave Liverpool the lead this time in extra time, in the 95th minute, as they drew closer to the cup.
Jorginho scored the equalizer for Chelsea in the 101st minute, to restore hope back to the team.
The game ended 2-2 and had to go to penalties to decide the outcome of the game… Liverpool goalkeeper became the hero as he kept out the last Chelsea kick to give his team the precious Super Cup. A great game it was by both teams, Chelsea who will probably feel disappointed to lose on penalties as they were yet again the better team overall, but found themselves on the losing end. This post can also be found on my scorum blog
What do you think of this match?