Hello There Fast Heart Mart Supporters!

I hope this message finds you well, if not, blame the Universe for making you get born in a time in human history that has seen more change than any other. I mean we even have to constantly learn how to use our cell phones because they are constantly being updated. That kind of stuff makes people crazy! However, it's also a very great time to be alive. Just be gently and compssionate to yourselves people. I'm sure future generations will look back on our lives and think "how in the heck did they ever live through all that?!?!.  

Going Live For The 1st Time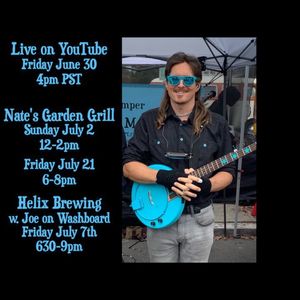 Most of you probably know I've played thousands of live gigs over the years at various venues all over the world. Well, I'm officially announcing that I am going to "Go Live" on YouTube for the 1st time. I have sort of been against this for a long time because I figured it would mess up my draw to my "real gigs". However, after much contemplation I have now surrendered to the fact that this is the way of the world now. 

So please join Friday June 30th at 4pm PST at this link: 
https://youtube.com/live/i8OgnZ-qqQU?feature=share

I don't know at how it will go. Will it be fraught with technical problems? Or will it go without a hitch? How long will I be on for? As long as it seems fit. Find out! And please send tip$ to the following links:
Venmo
PayPal
CashApp: $FastHeartMart

And for those of you in and around San Diego right now, please attend some of the "real concerts" I have planned. 
__________________________________________

Rising Up Back On The Street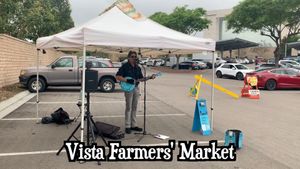 https://youtube.com/shorts/2MM7_19zbPo?feature=share

I'm glad to report that I'm back to work playing music back on the streets and venues of the world again! Thanks so much to everyone who donated to the GoFundMe  it really helped a TON! 

Below is a video of Smokey Joe and I performing the song from the Rocky soundtrack called "Eye Of The Tiger" Check it out! I feel like it's the perfect triumphant anthem to my return to performing live after the surgery.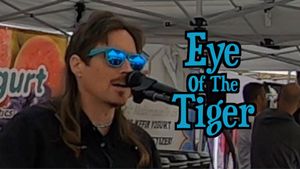 https://youtu.be/6efrXhWBsI8

--------------------------------------
Well, that's enough for this month Fast Heart Martyrs! Write back and say hello if you get a chance :) 

"Fast Heart" Martin Stamper
June 29, 2023 
San Diego CA

---------------------------------------------------------
Support Fast Heart Mart :
www.patreon.com/fastheartmart

Tips accepted:
Venmo
PayPal
CashApp: $FastHeartMart

Buy Merch etc. 
https://www.fastheartmart.com/store

Buy Music
https://fastheartmart.bandcamp.com/

Listen On Spotify: 
https://open.spotify.com/artist/2zRHjtxvGU17HLTp1tzLPX?si=19pvEQEjSKaPapfurCjYGQ

ALL MY SITES ARE NOW HERE
https://linktr.ee/fastheartmart