This week's Splinterlands Challenge of the Week was to showcase DRAGONS - anything from the Dragon Splinter.....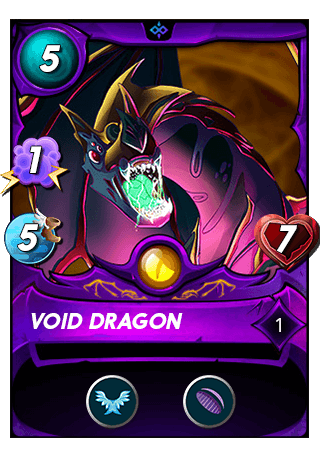 The battle below shows a convincing win in Bronze with Delwyn boosting an Earth deck to victory.
Dragons are an awesome choice for Bronze league!
The Rule Set and Line Up
Mana cap 99
Standard Rules - Bronze League!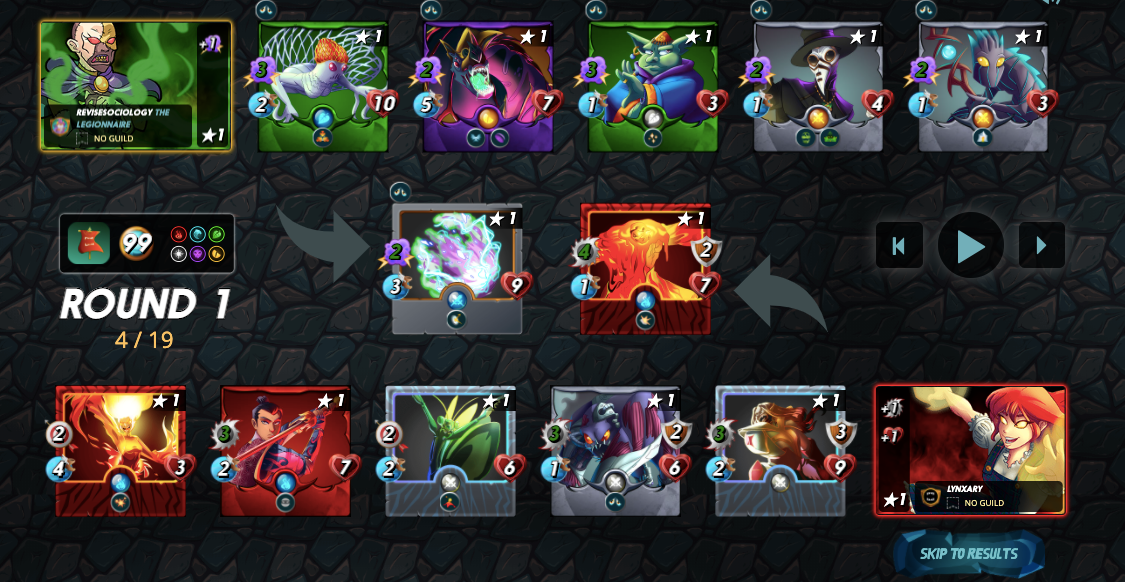 Summoner - Delwyn
Prismatic Energy - a decent tank when yer playing Taunt
Mycllic Slipspawn - for Taunt and High Magic
Void Dragon - decent health and Magic
Goblin Psychic - heal and high magic, one of my fave cards!
Dr Blight - affliction!
Legendary triage dude - with taunt in second!
Did my strategy work?
Beautifully, to see it in action click here!
Round 1 - My high magic attacks take out my opponent's tank relatively quickly. Meanwhile his split attack on my taunt and tank mean I stay alive, and I'm double healed!
Round 2 - my first attack takes down my opponent's second card first shot of the round and I lose my Slipspawn but at least he deals damage first. I also take out his third card and Void Dragon is healed from the blast attack by triage.
Round 3 - I take out his Striker and there's not a lot he can do against my remaining cards.
Round 4 - I just have to finish off his one ranged attack now in first place and thus impotent, it's game over!
Why did I win...?
This was a straightforward case of bludgeoning by boosted magic with the best magic cards I had.
I also think my heal and triage played a role, and especially my two large health monsters surrounding taunt (anticipating blast).
All in all my opponent didn't pick bad cards but he did rely on shields for the first two tank positions, which are useless here against 6 monsters with magic!
Dragons and High Mana in Bronze a Lethal Combination!
I do have a pretty decent deck and all I needed to do to front a decent team was scrawl through my rentals and take off any cards which were not delegated - that alone gave me a VERY NICE selection of dragons, earth (I knew I wanted earth, a very strong splinter) and neutrals.
NB Many dragon cards do have high mana, so this splinter only really comes into its own in 30 + mana battles, and when you get 99 mana, I think dragon is the only choice!
If you don't yet play Splinterlands, why not give it a go?
Anyone using my referral link will receive a free rare card!