I bought in to SAFEMARS, swapping my $BNB on PANCAKESWAP for about ~$21USD worth of $SAFEMARS on 4/5/21, so 15 days ago, @ about $.00000007 per coin. The trading volume at the time was a healthy $4million and jumped as high as $44 million when whales were getting in.
SAFEMARS, as of this afternoon when I wrote this post at 2:20PM UTC, was @ $0.00000114 per coin which is over a 1000% jump in price on the day volume has gone all the way up above $238 million!! WOW!
So, what is $SAFEMARS?
Is it a scam? Is it a pump-and-dump of epic proportions? I don't think it's either of those things but obviously only time will tell. Here's what I do know and what I am happy to tell you though. I've included screenshots of my actual holdings in my Wallet. Please don't take anything I'll say here as financial advice; I'm a total idiot and don't know what I'm talking about. I just am holding digital roopies like you and am an excitable little apeling :P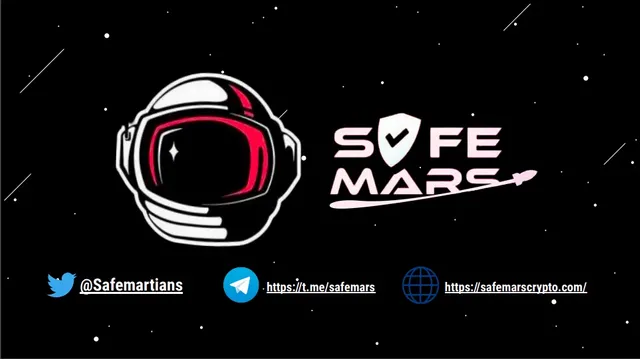 Their socials and website
Their site - now including their DEX, AMAZING!: SAFEMARSCrypto
Here's the White Paper:https://www.safemarscrypto.com/pdf/en-safemars-whitepaper.pdf

​Here's the Certik project overview: https://www.certik.org/projects/safemars
Their twitter:https://twitter.com/Safemartians
Their Telegram:https://t.me/safemars
Add SAFEMARS from CoinGecko to Pancakeswap, swap BNB for SAFEMARS: Pancakeswap add-SAFEMARS
The Smart Contract
This is what the contract (below) stiuplates for SAFEMARS. SAFEMARS smart contract applies a 4% fee on all transactions (buys/sells). Out of this, 2% is automatically distributed to all hodlers. Impermanent loss is partially mitigated, I believe, because of this re-distrubtion to all hodlers. 2% out of every transaction is sent to the blackhole liquidity pool so the asset is automatically deflationary, increasing worth of the token in theory if the project lasts.


Hype behind the Pump
The hype machine for SAFEMARS is significant from what I've seen. Lots of youtubers, including Mr. Beast, Chico Crypto, that guy Becker..., have talked about the coin before. With the announcement from the NASA team about their successful launch of their gyrocopter on the Red Planet, this coin saw a healthy bump riding that extraterrestrial news of another successful IRL science mission on the actual planet. I think we're going to see this coin clink around the proverbial world's slot machine for a while longer.
Here are some of my own screenshots showing the trajectory of the project just in the last couple of weeks:
My first screenshot two weeks ago...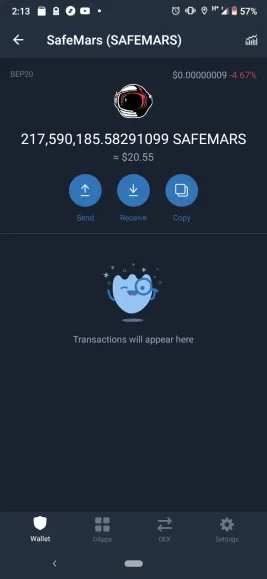 And this morning! 1000% increase!🚀👨‍🚀👽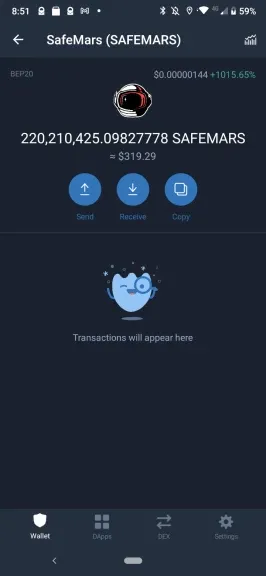 The Community
I've participated in the Reddit (very active) and in the telgram (maybe obnoxiously active lol. Today especially). People seem generally RABID with hype at the moment, can't really blame them. They've got a meme competition going on their reddit that goes until November. Most liked meme gets .5BNB! The top 5 memes each get some BNB, too. I think the hype hasn't even really begun with this community yet. Millionaires and thousandaires were made today all over the world because of this thing.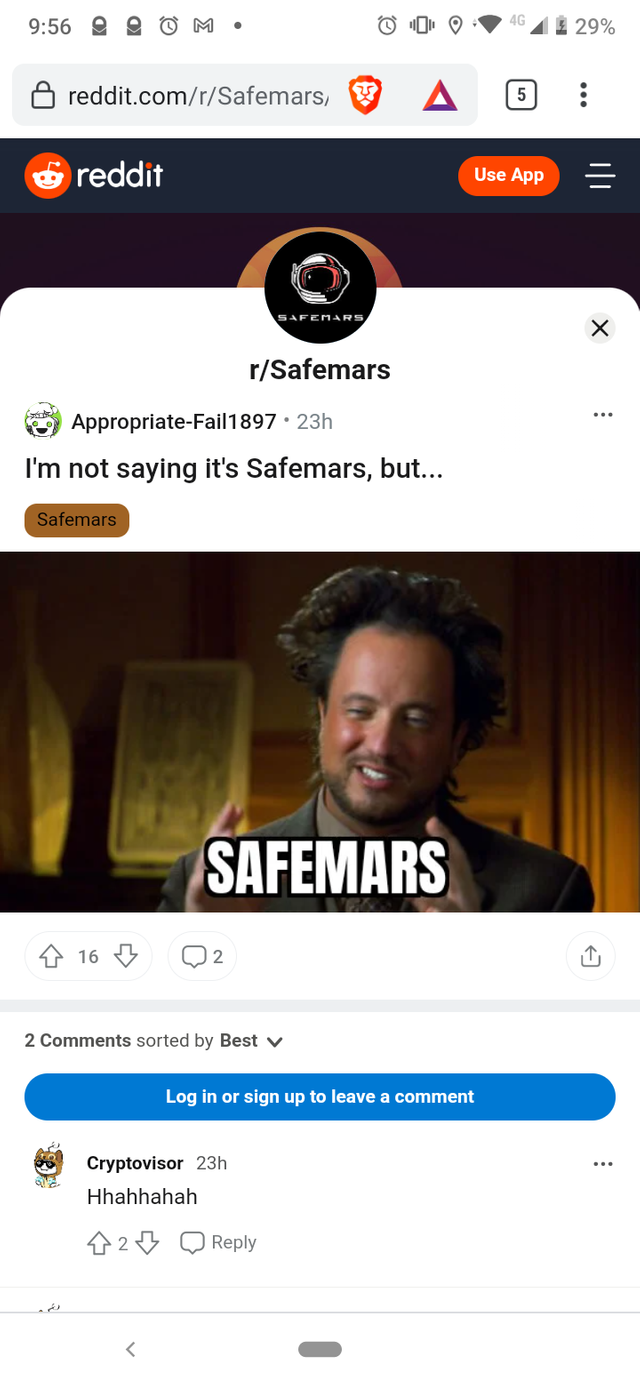 Who is behind the project, is it SAFE?
They claim the project is run entirely by decentralized group of volunteers from around the world and the team wallet is solely held by the central developer, on telegram here https://t.me/TheCryptoMartian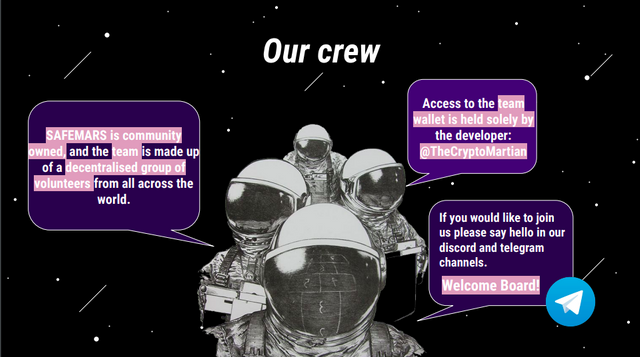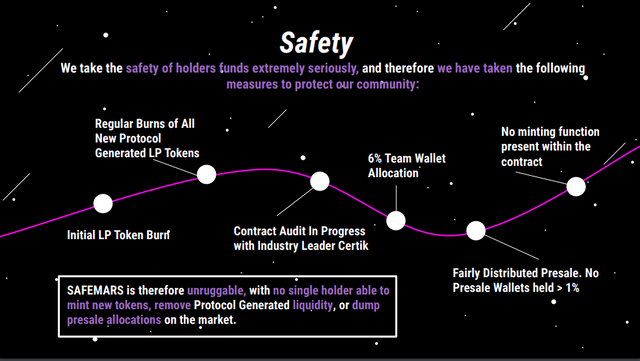 I am really concerned about safety of investments and whether or not I/we can get the rug pulled out from underneath our feet when we ape into altcoins like this project's. I've lost money before too when I get excited cue tiniest of violins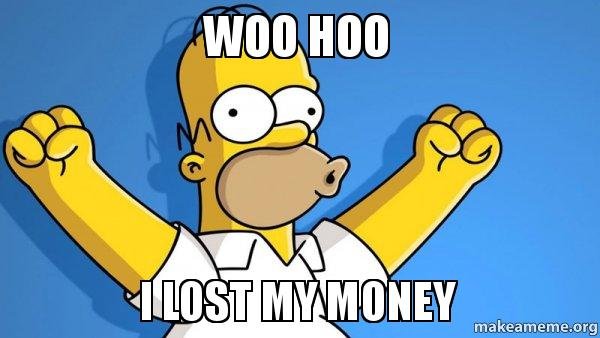 So, I was a bit relieved after reading the white paper and communicating with others in Telegram and with the devs (yes, they exist and communicate but we've not seen them publicly show faces).
Utility
None of this has any utility if we can't trade out of our position, am I right? Well, they JUST launched their Dex on BSC so you can swap out your bag of millions/billions/trillions of $SAFEMARS for any BSC coin. It's completely integrated with Metamask on BSC too. The future is now?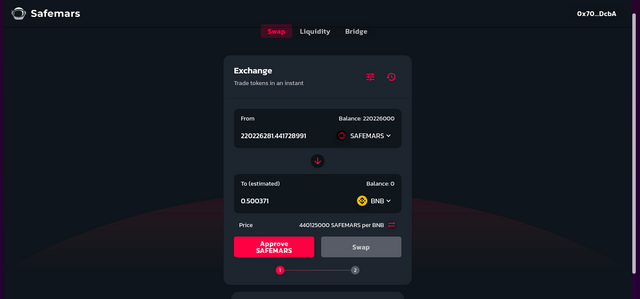 So, how does the project seem to you so far? Scam? Elaborate pump and dump? Or are boosters on this rocketship going to work correctly, propelling you/us on through the cold vastness of space-time (Q4's "bear market") towards our destiny on another world?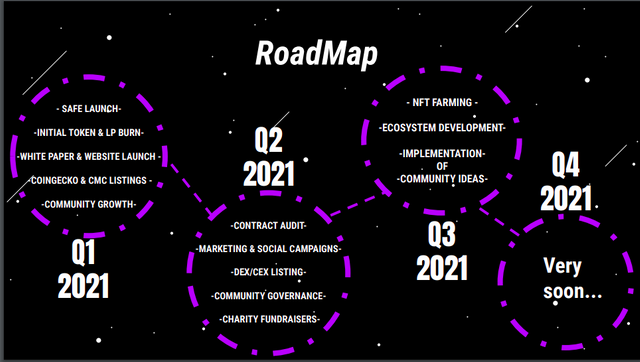 🌌👽SHILL CORNER/E-Beg Arena👽🌌
If you'd like to help me out with a click of a link, please check out my referrals below. I really appreciate your time and for spending some reading this post.
Gods Unchained: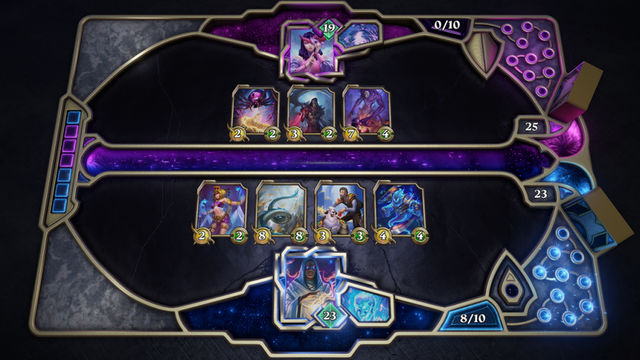 Sign up using with my referral code: fobNQDMHBz on the website here https://godsunchained.com/learn/spgp?referral=fobNQDMHBz I'm having fun playing it and womping people :)The most active NFT-driven blockchain game right now. Gods Unchained is built by ex-Google and Riot Games engineers, funded by the largest gaming investor in the world, and led by the former Game Director of MTG Arena. ~20k players per day according to https://cardsunchained.com/
PREsearch: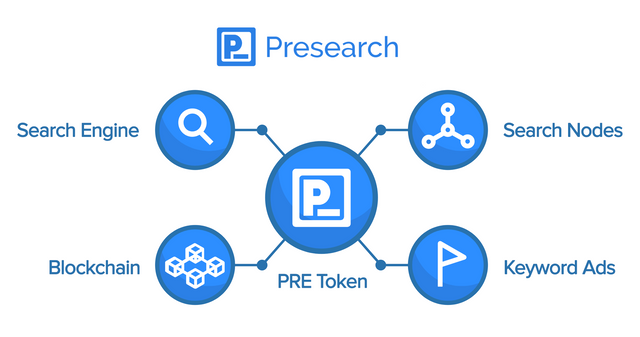 I'm all about Presearch. Decentralized search built by the community is the way to go. On ETH mainet and you can easily exchange to your metamask or wallet of choice.
Get 25 PRE when you sign-up with my refferal: https://presearch.org/signup?rid=2436151
Resources
https://www.safemarscrypto.com/pdf/en-safemars-whitepaper.pdf
https://www.certik.org/projects/safemars
https://twitter.com/Safemartians
https://t.me/safemars
https://www.safemarscrypto.com/
https://exchange.pancakeswap.finance/
https://t.me/TheCryptoMartian