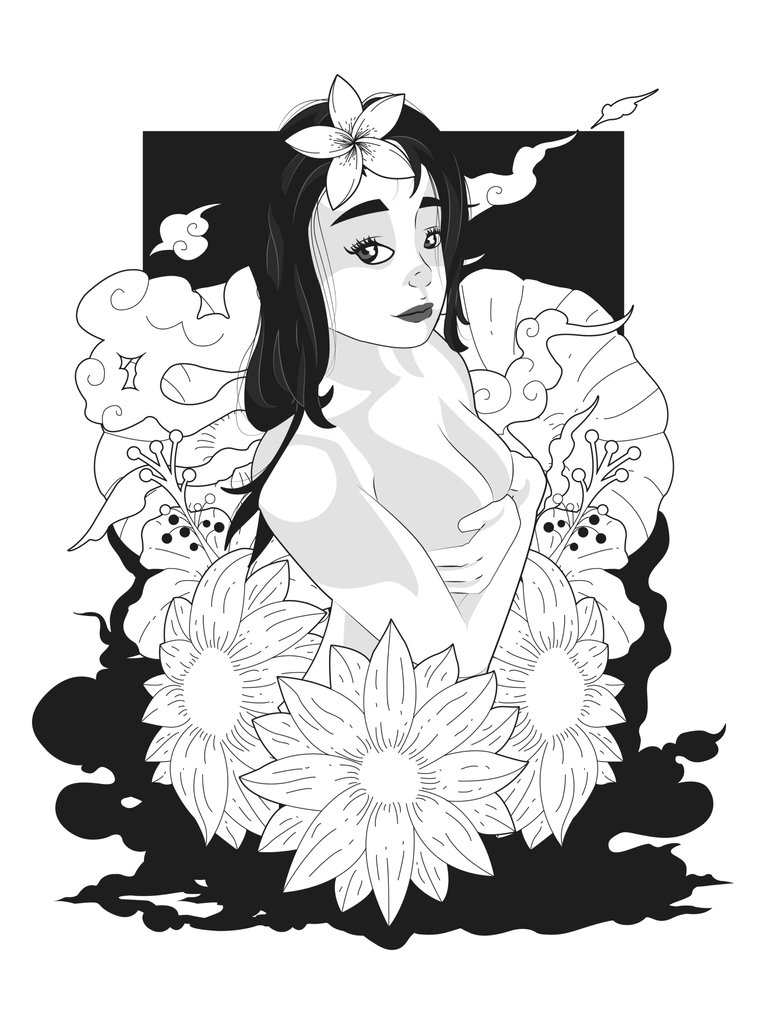 MENTAS
Finally this illustration can be published after a few days. This illustration has been ready to be published since Tuesday, January 26, 2021 but due to the many things that must also be done, such as arranging music for others and for myself, this illustration can only be published today. for that I apologize deeply.
With this post too, I would like to share the links for 2 of the 7 songs I composed which I will later release as an album. There are 2 platforms that I use; Emanate and Audius. Hopefully all of you are pleased and willing to take the time to listen to my songs. And I will also discuss more about my musical works after the full album is released on the market.
Here are the links for my 2 original tracks:
and/or
All right, back to the mentas illustration. Mentas is a verb in Javanese which can be interpreted as "accomplished / done / done" in English. Mentas was chosen because this illustration actually tells of a longing for something new outside the world that has been cultivated for a long time, lived in, or in other words, immerses it like water in a pool used for bathing.
Mentas also symbolizes the desire for freshness like a naked person without a single thread on his body to dispel whatever is to come. The nakedness in this illustration illustrates the readiness to accept anything that will come, good or bad as long as it is something new that has never been felt. Even so, the character in Mentas is depicted covering her chest which in this case is used for breastfeeding (since the character is a woman).
Breastfeeding is a crucial activity in early life and is an important aspect in the sustainability of human life. The connection with this illustration is, someone's readiness to welcome something new that has never been experienced, but still limits oneself and does not want to give something important in life yet.
So in other words, Mentas can be interpreted as an illustration depicting a longing for something really new but still cautiously.
Oh, and one more thing, this Illustration will be available on Opensea as NFT in the days coming, and meanwhine free to check my works there and maybe purchase one of my works there :). Here's the link to my works on Opensea:
All right, enough from me, I hope my works can be enjoyed.
Stay safe, and Cheers!
Tools:
A4 HVS paper
2B pencil
Gel pen
Canon PowerShot SX430 IS
Adobe Photoshop
Adobe Illustrator