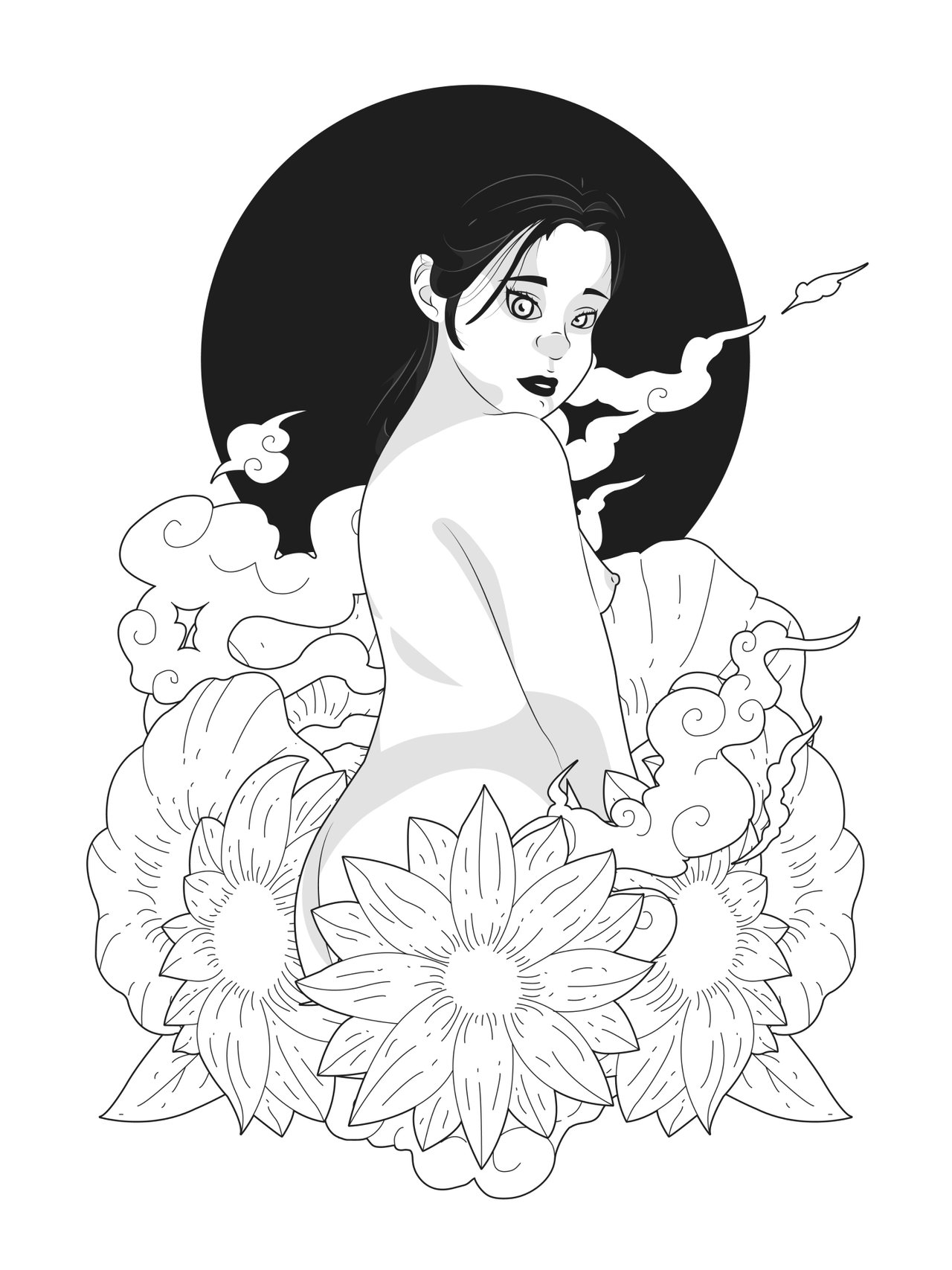 MEKAR DAYANG CENDAYAM
is an Indonesian word which means 'bloom' (mekar), 'daughter' (dayang) and 'beautiful' (cendayam). This title is taken to give literal meaning to this illustration, a girl who emerges from scattered flowers. The word 'bloom' in the title of this illustration is used as a substitution word for 'born'.
This illustration is born from an idea that is still related to the big themes of the world which are still in the atmosphere of the new year; 'beginning'. This illustration is intended to be a symbol of a hope or prayer for the birth of something beautiful like a beautiful girl.
Along with this illustration, I, as the illustrator, apologize for the delay in publishing new illustrations that I promise will be published every week. A lot of things happened during the last two weeks that required me to rearrange the schedule I had set for the past year. Hopefully this is understandable.
With this post too, I would like to say a big thank you to everyone and @Stevie_09 who helped me in the process of making NFTs. I have prepared some of my selected works to become NFTs. I will provide more in-depth information about my NFTs once everything has been minted. There were several things that I couldn't do in making an NFT, one of which was a certificate. I have made a certificate for each work that I intended to include in the NFT, but it turns out that the NFT can only have one image page. So I also had trouble deciding which version I would make the NFT for since each illustration image I made had 3 versions (line art, colored, grayscale). With this post, I also ask for advice on how to solve the problem that I encountered.
All right, enough words from me and I hope my work can be enjoyed.
Stay safe, and cheers!
Tools:
A4 HVS paper
2B pencil
Gel pen
Canon PowerShot SX430 IS
Adobe Photoshop
Adobe Illustrator