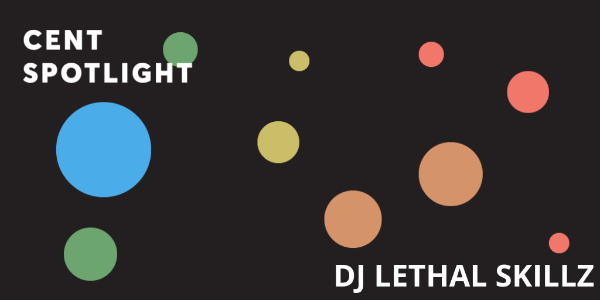 Waxing Philosophical on Hip Hop & Cent with DJ Lethal Skillz
Podcast courtesy of: Matthew
 

"What I love about blockchain as an evolutionary technology isn't the pumping and dumping or going to the moon; it's the giving power back to the people, which, in a way, is hip hop. So for me blockchain is hip hop." - @djlethalskillz in the @Cent spotlight

 

Few days back, had the honor to be a featured guest on the 'Cent Spotlight' a series, were they spotlight artists from the Cent community each week hosted by Matthew the centurion No.1 Centurion @cent .


Cent Gif artwork: Timmy2
In the podcast, we talked about various topics varying from my childhood growing up amidst the civil war in Lebanon, my IT background to how I got into Music, learnt about Blockchain and crypto back in 2017 through entering the world of Steemit weekly beat battle competitions and beyond.
If you would like to listen to the audio recording of our chat click [here].
Otherwise, you can enjoy the lightly edited transcript of this Cent Spotlight courtesy of Matthew click [here].
I hope you enjoy it as much as we did, Salute!