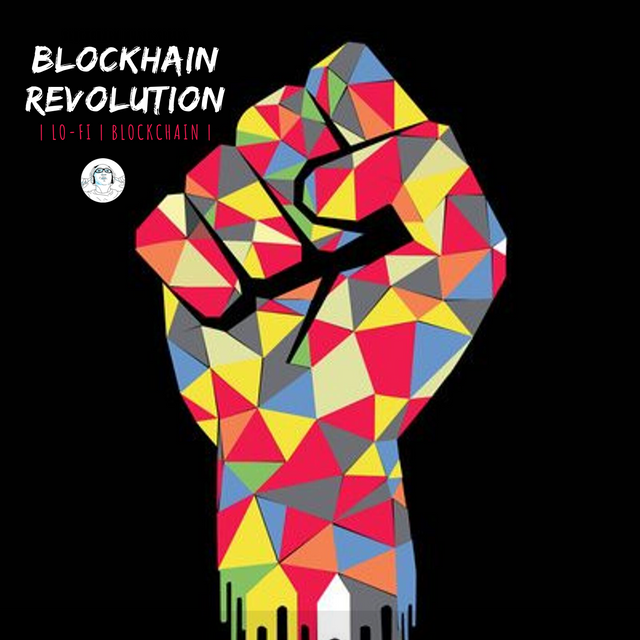 Music and arts are another way to help the public to understand Blockchain and cryptocurrencies.
Since I learned about Blockchain technology and cryptocurrency back in early 2017 and the great opportunities it brings to music and content creators like myself I have devoted my work to spread the knowledge and try to teach about this space so more people can understand it.
I also started initiating and collaborating in various projects aimed at bringing awareness to the music communities across South East Asia and the Middle East regions to share with them how they can increase their earnings and create a passive income from their art using the Blockchain technologies to help them in this current economic and social crisis around the world.
With that said, I introduce to you 'Blockchain Revolution' one of my latest music releases, a Lo-Fi, Hip-Hop instrumental with an educational twist reflecting my thoughts on the revolutionary technological times we are living in, the opportunities it offers and responsibilities we owe to shape the future ahead...
On the production tip, as always I mostly use Ableton Studio Live 9 for making my music and when approaching chopping samples I use this great VST called 'Serato Sample' which is a great tool for sampling and sound manipulator that I recommend to any producer, def a strong little tool that can widen your musical production approach and creativity especially when you have a Producer block.
---
Check out more of my music and new releases and various genres of music on https://emanate.live/dj-lethal-skillz
Get your account and start enjoying some fresh tunes, all you need is a email account and a password. Free! https://emanate.live/listen
Emanate is shaping the future of music industry, in short, Emanate creates a smart contract that protects the artists from digital privacy, ensuring that the artists are paid when their music is played even if it is only a very small amount. It's a really simple concept but could have profound effects on the industry, by taking the scalability of EOS, micropayments, smart contracts and an audio file and create what they call "smart collaborations".
Sign up for Emanate here: https://emanate.live/auth/signup
Learn more about Emanate and follow our socials:
• Website: https://emanate.live/
• Medium: https://medium.com/emanate-live
• Reddit: https://www.reddit.com/r/emanateofficial/
• Twitter: https://twitter.com/EmanateOfficial
• Facebook: https://www.facebook.com/emanateofficial/
• Instagram: https://instagram.com/emanate_official
• YouTube: https://www.youtube.com/channel/UC02u8Gg5EcCgG7XpP-XDuuw/videos
• Telegram: https://t.me/emanateofficial
---