For this article I felt it was very fitting to use the world renowned "William Shakespeare", style qoute as it is a question I found myself asking after watching the recent update to the Stand mini series.
The Stand an Apocalyptic Mini series written by arguably one of the greatest Horror writers of our time "Stephen King", and first released in the early 90s.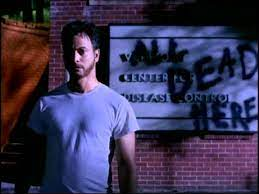 The story focuses around Stew Redmond an immune survivor of what has been dubbed the Captain Trips Flu that spreads across the United states wiping out all in it's path except a small percentage of people who are immune.
Throughout the series the survivors have dreams or in some instances nightmares calling them to the Dark man, "Randel Flag" the Devil who is creating a strategic city of sin in Las Vegas.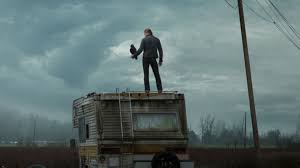 And Mother Abigail a God fearing old lady in a place called Hemingway homes, Nebraska who is doing Gods work by bringing the survivors together to start over and rebuild a normal thriving community.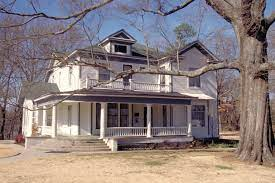 Throughout the story we see a Good versus Evil fight for the future of the remaining survivors souls as the Dark Man " Randel Flag", invades the thoughts and dreams of those with mother Abigail while searching for ways to destroy them by means of infiltration and sabotage.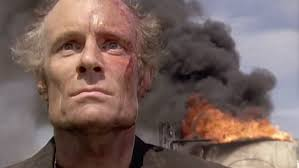 Likewise a team from Mother Abigail's group sensing that "Randel Flag", is on the offensive send people to spy on his plans in Vegas after discovering that he now has access to military Airplanes and possibly nuclear weapons.
In the recent adoption of The Stand, possibly my favorite series of all time, we get to see a remastered and updated new version of the series, which was released at the end of 2020.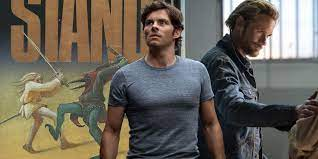 In this version the plot remains the same with a new cast however I was slightly disappointed, the mystic and mystery of the old version was somehow lost for me as it appeared the new version was somehow rushed and the story lines had lost a little something.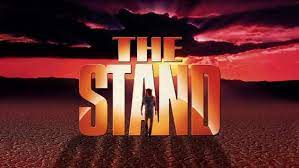 If you have watched the new version and where unaware of the original, I would suggest checking it out, for me their is no comparison.
If you are one of those that has watched both I would love to hear your opinion, which did you prefer? which is your favorite? and which you would recommend and why?
If you enjoyed my review please smash that upvote and beat that re-blog into submission as it would help me reach new readers and hopefully gain new followers, which I would appreciate very much and as always thank you for reading.