The first thought that crossed my mind when I saw the first episode of The Boys was: Finally!
Completely forget superheroes as you have known them so far, beautiful, good and ready to save every human being on the earth.
Don't hate me my superhero lovers, with all due respect, personally that vein of perpetual goodwill I have never like it and not even the endless fighting hours, from seas to skies with tons of special moves.
My ideal as a superhero has always been Batman, who has not too much of a hero and even less of super: a multimillionaire who fights crime for personal revenge, here is my very limited conception of superhero.
If they really existed, as those of the collective imagination, feeling emotions, they would be similar to humans, in certain circumstances they would be subject to corruption and not very nasty acts like any other, not all maybe but certainly most of them, as indeed the whole human race. This is the main reason why I really like watching these bad boys.
In this series the humans manage to give a hard time to the superheroes idolized by the masses, who, in reality, have more skeletons in the closet than any political party, all this despite the idyllic image that the mass media manage to project about them to the common people.
The icing on the cake is the exemplary playing of Karl Urban (The Lord of the Rings, Star Trek, Dredd, Almost Human), a cynical character and leader of the so far contained human resistance with a potential possible revenge against superheroes who absolutely do not love us, indeed, to whom we suck a lot, condidering that compared to them we are weak, useless and highly vulnerable under many points of view.
---
IT
Il primo pensiero che mi è passato per la mente quando ho visto la prima puntata di The Boys é stato: Finalmente!
Dimenticatevi completamente i supereroi come li avete conosciuti finora, belli, bravi e pronti a salvare ogni essere umano presente sulla faccia della terra.
Non me ne vogliate amanti dei supereroi, con tutto il rispetto dovuto, personalmente quella vena di buonismo perpetuo non l'ho mai sopportato più di tanto e neanche le ore infinite di combattimento fine a se stesso, dai mari ai cieli con botte e mosse speciali a non finire.
Il mio ideale di supereroe è sempre stato Batman, che di super ha ben poco... ma anche di eroe: un multimilionario che combatte il crimine per vendetta personale, ecco a voi la mia limitatissima concezione di supereroe.
Se essi dovessero realmente esistere, intesi come quelli dell'immaginario collettivo, provando emozioni, sarebbero simili agli umani, in determinate circostanze sarebbero soggetti a corruzione ed atti poco lodevoli come qualunque altro, non tutti magari ma sicuramente la maggior parte, come d'altronde l'intero genere umano. Questo é il motivo principale per il quale la visione di questi ragazzacci mi é garbata davvero un sacco.
In questa serie gli umani riescono a dare filo da torcere ai supereroi idolatrati dalle masse, i quali, in realtà, hanno più scheletri nell'armadio che un qualunque partito politico, tutto questo nonostante l'immagine idilliaca che i mass media riescano a proiettare alla gente comune.
Ciliegina sulla torta, l'esemplare recitazione di Karl Urban (Il signore degli anelli, Star Trek, Dredd, Almost Human), personaggio cinico e leader della finora contenuta resistenza umana con una potenziale possibile rivincita nei confronti dei supereroi che non ci amano assolutamente, anzi, ai quali facciamo abbastanza schifo, dato che al loro confronto risultiamo, deboli, inutili e altamente vulnerabili sotto tantissimi punti di vista.
---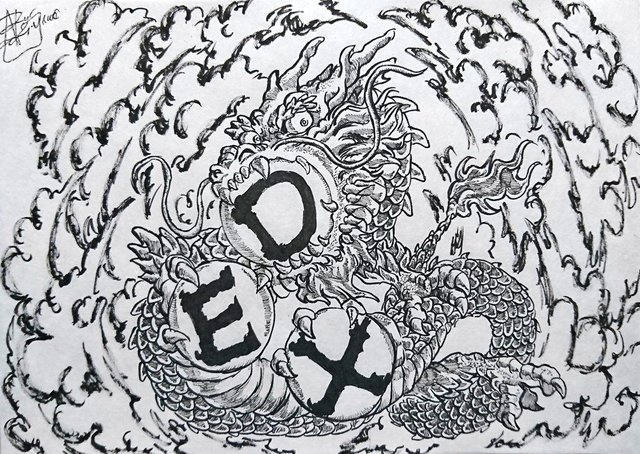 Logo by @ryo-6414
All shots are mine! Thanks for reading, a big hug and see you soon!