Weekly Development Updates for D.Buzz - Today : Features Coming Soon



Hello fans and friends of D.Buzz!


First and for most, thanks for being part of the D.Buzz family, we have a lot of gratitude for you all.


We haven't published any updates for a while, so here's what's currently going on down in the rabbit hole. As you know, it's part of our work ethic to keep developing new features to enhance usability for you, and this is what we are toiling non stop on currently,enhancements and usability.


While we have rolled out a few minor updates behind the scenes such as, we just change a third party twitter frame to our own implementation, a update that probably no one will notice but is nice. Other larger implementations will be coming soon, and they will be EPIC. Buckle your seatbelt and strap in, because let's talk about expanded sharing, third-party logins, and Threads!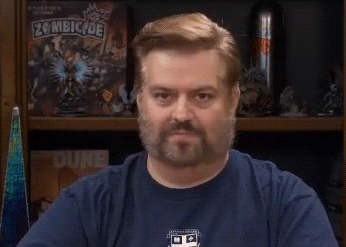 ---

Expanded Sharing Feature :


Social media is about being social and sharing. We get this, we know you want to do more of it, so let's explore how we can make it happen.


Our new feature coming soon will let users cross-post to other / third party social media platforms directly from D.Buzz. They will be able update their settings for cross-posting directly from within a new settings page.


This will be monumental in syndicating your content across the web, and for gaining additional exposure for HIVE.


---

Third Party Logins :


We've all gone through the newbie phase, struggling with keys and logging in. Let's Streamline This.


In D.Buzz's upcoming updates, this feature is going to be a huge systematic change. With this, users will be able to login from third party apps or social media platform and post content on D.Buzz. Users who use this feature will have an option to delete their buzzes. This way, they don't have to login from Hive but instead they can easily login from other platforms and use D.Buzz.


This would be a perfect gateway into welcoming others on to HIVE with out the challenges that come with trying to explain keys. Stay tuned for more updates about this!


---

DBuzz Threads :


For longform content we currently have blog.d.buzz. While this is a separate interface and product, it may not be the ideal way to completely embrace short form content. For this solution we are implementing Threads.


This is going to a big change how users post buzzes to D.Buzz. Currently buzze's are limited to 280 characters and we and that limit is going anywhere, instead we're adding a new "Threads" feature to D.Buzz which will let users post a single buzz but, if they want to go beyond 280 characters they can create a thread.


It will consist a buzz with additional buzzes in a form of comments on that buzz. Each buzz can be expanded with a thread and consist 280 characters each. It's similar to Twitter Threads.


With this new development, larger conversations and ideas can be developed and presented to the community. A tapestry of content woven together by the community.


---

Summary :


We pushed minor developments and updates to D.Buzz over the last few weeks but have been focusing effort on developing the expanded sharingfeature, third-party logins, and Threads.


These new features should be implemented shortly (*sorry but we don't have an exact date but they are close), so stay tuned for more announcements on these topics soon.


---

Thanks for joining us on this adventure!


---
What do you think of today's updates?


What are you most excited about?


Do you have any updates you would like to see the future?


D.Buzz over and out.


---
---

D.Buzz is ...


Is a censorship-resistant short form micro blogging platform that empowers you to share your thoughts in 280 characters or fewer.


Censorship resistant and built for the community with love.
---

We strive to have a fun and neutral stance on topics. If you have any concerns with the content, please contact @jacuzzi, who writes and generates the content for our articles, or the @dbuzz team for clarification.




D.Buzz Online At:


Join us on discord at : https://discord.gg/BKg5Ptg9ss