Hi HODLers,
Elon Musk is a special creature and I have to say I do not understand him.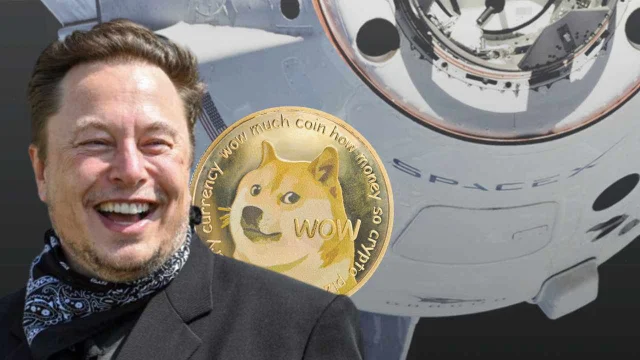 Image Source
He is the target of the current democrat government as he is vocal about his move from California to Texas for taxes/business reasons and the extreme woke culture going on inside the Tech ecosystem.
He has even increased the size of the target on his back since he decided to make an offer to buy-out Twitter to defend the freedom of speech.
He has multiple ongoing investigations with the SEC.
I admire the entrepreneur and the technologies he brought to the world:
Electric Vehicles
Space X (Space shuttles)
Starlink (Worlwide WiFi system)
Why does Elon Musk keeps tweeting about DogeCoin?
I just do not get it to be honest...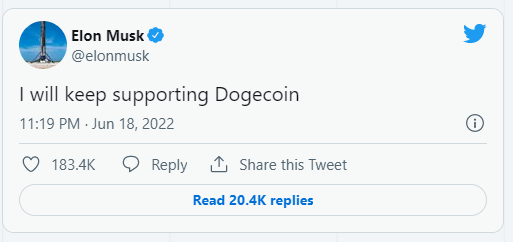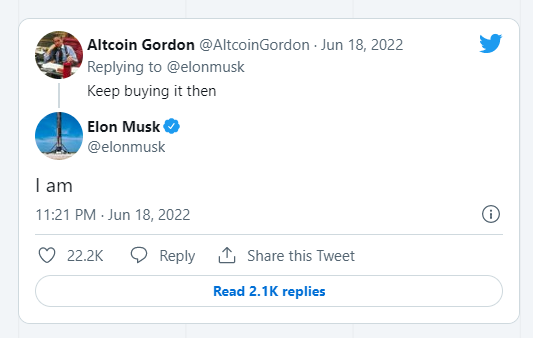 He seems serious to give a real value to this meme coin has he made it public that if he owns twitter, he would:
Make one of the immediate features: Dogecoin tipping (Twitter currently only supports tipping in Bitcoin) and
accept of DOGE as payment for premium services like Twitter Blue.
Price Impact
Since his tweet, DogeCoin is up 8-10% but you can tell the impact of his tweets has been fading as Dogecoin lost more than 90% since its peak at $0.72.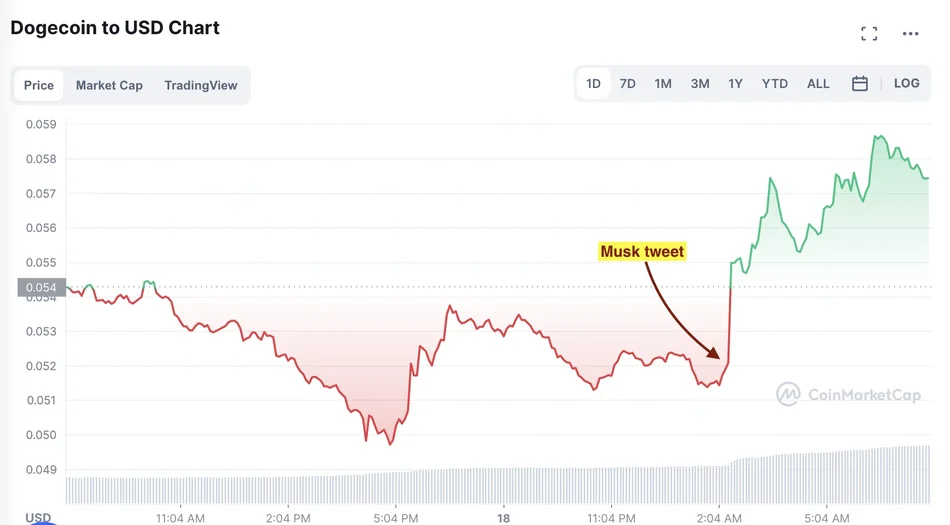 Well, I love ya Elon but sometimes you have to put the drink down and be smart about these things.
Keep innovating!
Stay safe out there guys
Source: Dogecoin Pumps 8% After Elon Musk Says He's Still Buying, CoinDesk