Bitcoin and Ethereum Networks Hit All-Time Highs;
Ousted Bitmain Co-Founder Offers to Buy $4 Billion in Shares;
WhatsApp Payments Suspended by Brazil's Central Bank;
Jim Rogers Discusses Bitcoin as Money and Why Governments Will Stop Crypto;
🗞 Daily Crypto Calendar, June, 24th 💰
Welcome to the Daily Crypto News: A complete Press Review, Coin Calendar and Trading Analysis. Enjoy!
It seems like Bitcoin (BTC) and Ethereum (ETH) believers have been growing increasingly active during the past few days, suggest the network stats provided by an on-chain analytics firm Glassnode, showing a number of all-time highs.
First and foremost, both Bitcoin and Ethereum networks reached new all-time highs in addresses holding particular amounts of coins.
The Bitcoin network has just witnessed new highs in addresses holding at last BTC 0.1, while at the same time there are 2,163 wallets holding BTC 1,000 or more - a new three-month high.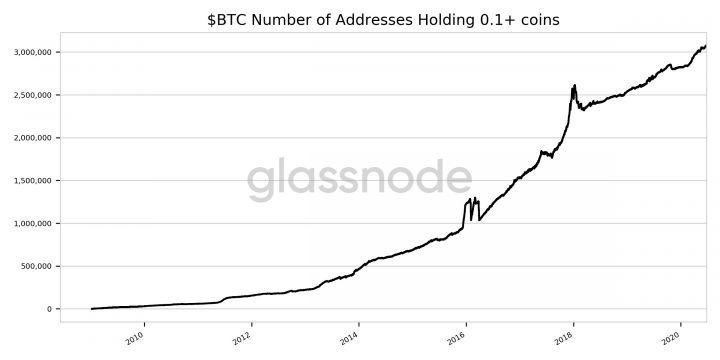 There is also a new record of non-zero ETH addresses, which stands at more than 42 million.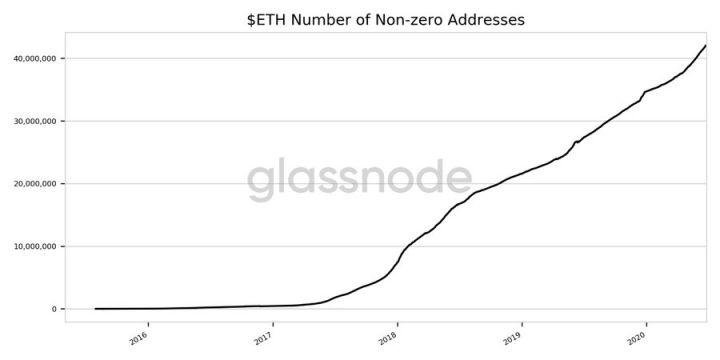 The Bitmain power struggle continues as Micree Ketuan Zhan, one of the co-founders of the crypto mining giant and its largest shareholder, has reportedly made an offer to purchase shares controlled by his fellow co-founder Jihan Wu and others for $4 billion.
According to a letter provided to Chinese media outlet Jinse on June 21, Zhan claims he currently owns 36% of the shares for Bitmain's Cayman Islands parent company—which owns Bitmain Hong Kong—and controls Bitmain's offices in Beijing. His current shares give him 59.6% of the voting power.
The letter states Zhan is willing to buy out Wu, as well as the shares from outside investors, the employee option pool, and three unnamed individuals for $4 billion USD.
Valuation of the company
The crypto mining manufacturer was worth nearly $12 billion in August 2019, before this fight for control impacted leadership, manufacturing, and media coverage of Bitmain.
Brazil's central bank has ordered Mastercard and Visa to suspend processing money transfers on behalf of Facebook's WhatsApp.
According to official information shared with Cointelegraph Brazil, the Central Bank of Brazil (BC) took action against WhatsApp Pay "to preserve an adequate competitive environment" and allow the central bank to assess the risks posed by the firm to the country's existing financial sector.
Visa and Mastercard will face heavy fines and administrative sanctions if they do not suspend activities relating to WhatsApp payments.
Despite taking swift action against WhatsApp, Brazil's central bank also announced that the payments feature will likely be integrated with PIX — the central bank's forthcoming blockchain-like digital payments system.
Speaking to Bloomberg, a WhatsApp spokesperson stated the firm supports the PIX project and plans to integrate with the digital payments system, stating:
"We support the Central Bank's PIX project on digital payments and together with our partners are committed to work with the Central Bank to integrate our systems when PIX becomes available."
A 'well-placed' industry source told Coindesk:
"My understanding is that they are going to allow buys and sells of crypto directly from PayPal and Venmo,"
What is Venmo
Venmo is a mobile payment service owned by PayPal. Venmo account holders can transfer funds to others via a mobile phone app; both the sender and receiver have to live in the U.S. It handled $12 billion in transactions in the first quarter of 2018.
As the news hit that the payment processor was allegedly planning crypto buying and selling for its 305 million users, BTC/USD spiked to test resistance at $9,600.
"I'm in a short here because I think if we start breaking above 9.9k — 10k's we see 12k+."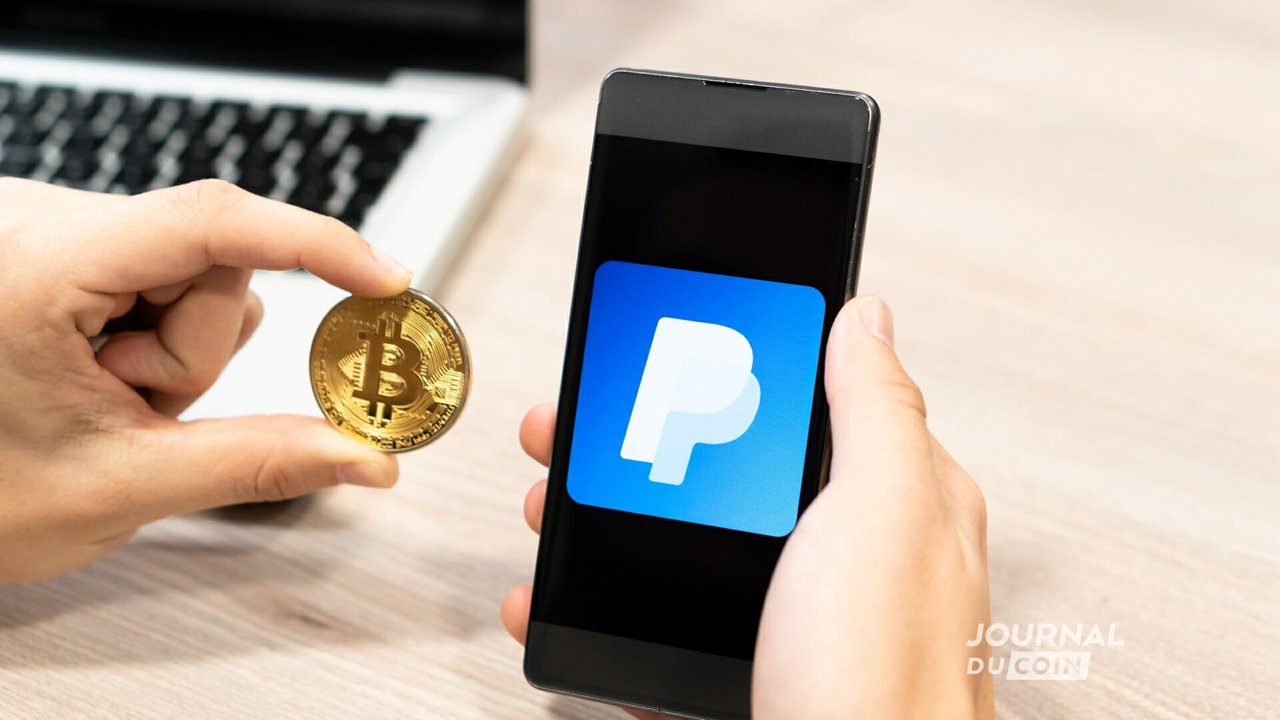 In addition to this, another exciting rumor appeared:
A second source confirmed that PayPal is looking to offer buying and selling of crypto and said the service could be expected "in the next three months, maybe sooner."
Paypal seems to be pushing its Blockchain and Crypto agenda as it is hiring:
Around the start of 2020, PayPal posted job openings to ramp up its new Blockchain Research Group. PayPal posted eight engineering positions: four in San Jose and four in Singapore.
Paypal did a 360 concerning Bitcoin.
Paypal would therefore be another fintech app to join the Crypto Revolution and offer another crypto/fiat gateway after:
Square in mid-2018. The company reported $306mn in BTC revenue in its recent earnings
Revolut in 2017 through a Bitstamp partnership
Robinhood in February 2018
Full article here
Jim Rogers, who cofounded the Quantum Fund with billionaire investor George Soros, has shared his view on bitcoin, its use as money, and governments' response to the growing use of cryptocurrency. He predicts that central banks will not let uncontrolled money be used.
Famous investor Jim Rogers shared his prediction about the future bitcoin and cryptocurrency in an interview with Asahi Shimbun Singapore branch manager Koji Nishimura, published on Friday. Rogers cofounded the Quantum Fund in 1973 with billionaire investor George Soros, which was considered one of the most successful hedge funds in its heyday. They earned a 4,200% return over 10 years through 1980 compared to 47% for the S&P 500.
Rogers believes that if cryptocurrency succeeds in being used as money, instead of primarily for speculation, governments will intervene, making it illegal in order to stop its use. For this reason, "I believe that the [value of] virtual currencies represented by bitcoin will decline and eventually become zero," he told the publication. "It is hard for us to move money without the control of the government," Rogers said, elaborating:
The government wants to know everything. Controllable electronic money will survive, and virtual currencies beyond the influence of the government will be eliminated.
🗞 Daily Crypto News, June, 24th💰

Binance Coin (BNB), General Event (CRYPTO)
Remote crypto conference from June 24th - 26th.
Indodax Listing
Matic Network (MATIC), Sapien (SPN)
"We're teaming up with @sapien_network for a joint AMA livestream on June 24 at 7:30 PM IST to kick off Matic's new Tribe..."
"On 24th June 2020, the circulating supply of FTM will increase in line with the staking rewards accrued since the Opera mainnet launch..."
Basic Attention Token (BAT)
"BAT @AttentionToken will be listed on #HOTBIT Deposit opens at: 2020-06-24 14:00 (UTC+8) Trading opens at: 2020-06-24 16:00 (UTC+8)"
'Don't miss the #TRON 4.0 AMA that will be held in @TRON_KOR community!... 18:00, June 24, 2020 (SGT)."
Last Updates


➡️ Publish0x
➡️ UpTrennd
➡️ Minds
➡️ Hive
➡️ Twitter
➡️ Facebook
➡️ Be paid daily to browse with Brave Internet Browser
➡️ A secure and easy wallet to use: Atomic Wallet