Hello HODLers,
HiveFest is just a few days away and I can feel the excitement in the Hive community.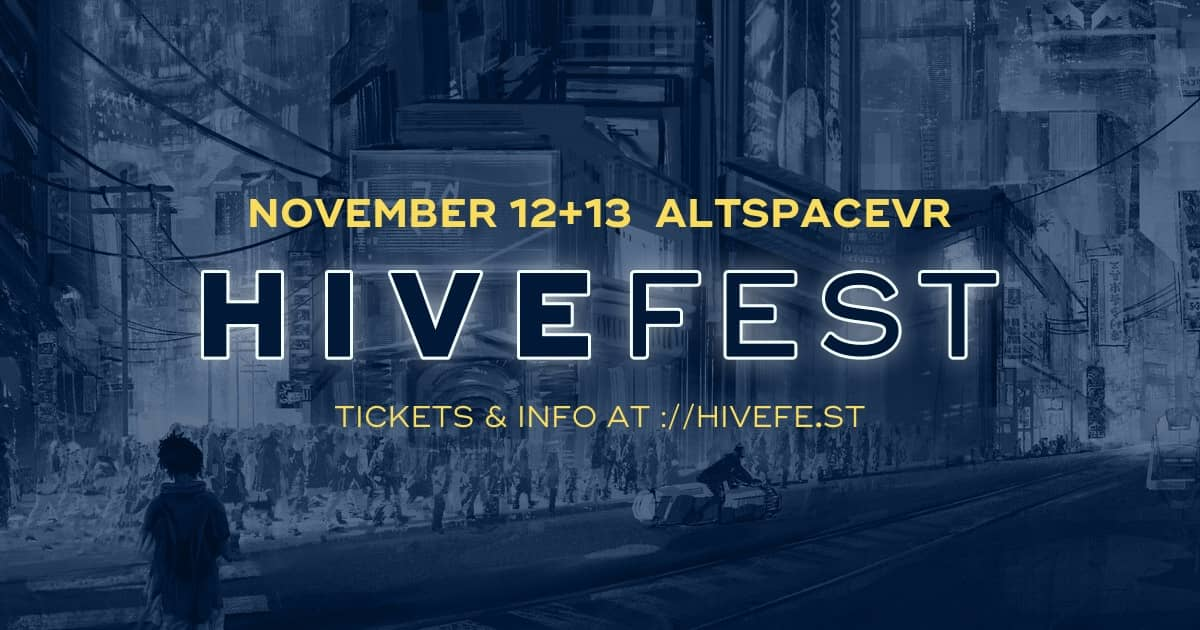 Over the past year HIVE did not only do a X8 in terms of price but it has grown to be the most regarded decentralized social community.
HIVE is the blockchain people refer to when they want to make the "community is key" point and they use the Justin Sun's takeover to emphasize this.
Also, the dapp ecosystem has seen a boom and we know earn so many different tokens that I cannot even count all of them.

Our "AHAH" moment
Most importantly we had a few breakthrough moment to crypto mainstream. Of course we are all thinking about @splinterlands reaching half a million players !
The growth has been incredible and helped HIVE to be noticed as the 3rd ranked blockchain in terms of transactions !

LeoFinance is definitely a project that has grown and helped HIVE grow in 2021
But we have so many other dapps. Starting with the one I am mostly involved in: @leofinance.
Leofinance allowed user to earn a different tokens and be early on DeFi, NFTs and GameFi. It is the community to be in to generate alpha, a project called @leoalpha was launched on this topic.
Leofinance introduced a lot of HIVE users to DeFi ! First with the wETH token, then the bLEO token and finally with its own DeFi platform: CubDeFi.
I know this has been a gamechanger for many Hiveans and LeoFinance does not seem to stop. recently, he team has released the beta of the android mobile app, it is now launching PolyCub (CubDefi's version on the Polygon network) and there are many upgrades and new projects in the pipeline.
Some would even dare to ask: "WEN ProjectBlank?".
I tried to participate in this adventure through posting quality content and developing a curation project called @hodlcommunity.

Many new cool HIVE projects to be expected
HiveFest will announced new projects and a way for us to connect with other Hiveans and build new relationships. Also, I anticipate this event to have a traditional "HiveFest Pump".
With this happening in VR we might have some extra metaverse/NFT coverage which would be delightful.

HIVE/USDT Weekly Candles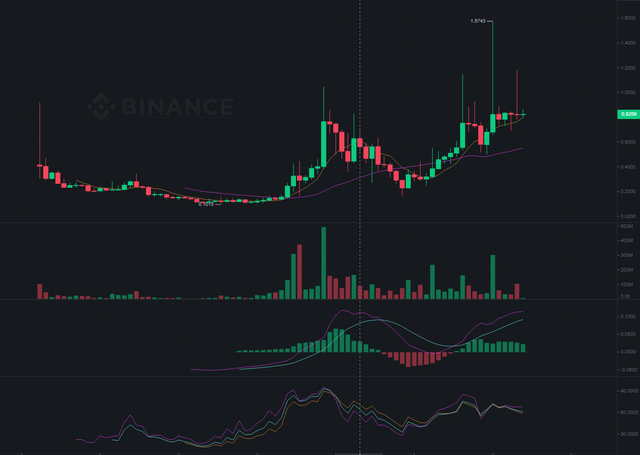 HIVE/USDT Daily Candles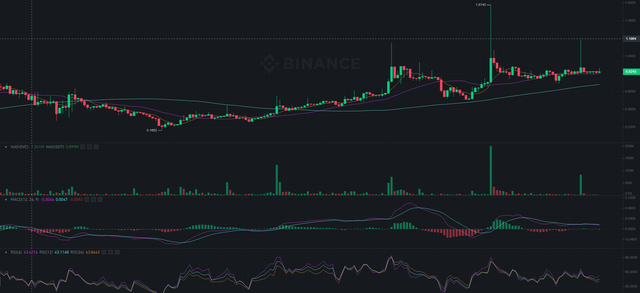 To conclude, HiveFest is there, we will meet in the metaverse as we did last year when nobody cared.
This is often the case, we are early adopters before some new technology/feature goes mainstream:
We were first on Decentralized social networks
We had DeFi for years (leasing Hive power / Hive-engine tokens...)
We were first in Blockchain Gaming / GameFi (Splinterlands and many other games)
Conclusion: Pay attention to what is happening on HIVE before it becomes a market trend. You are still early.
Stay safe out there,
Sources: https://hivefe.st/