Following a tweet from @leofinance twitter claiming that BNB was undervalued. I decided to look at different metrics from the Binance Smart Chain.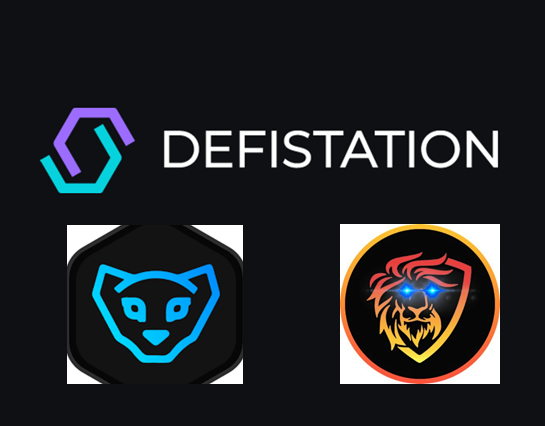 First of all I compared the Market Cap of ETH and BNB.

To keep it simple, ETH = 3x Binance Coin
Then I decided to look at the difference in DeFi TVL of the 2 protocols.
ETH TVL: $55.6 Bn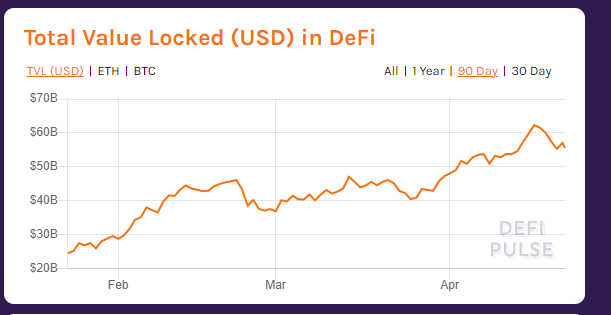 BSC TVL: $32.8 Bn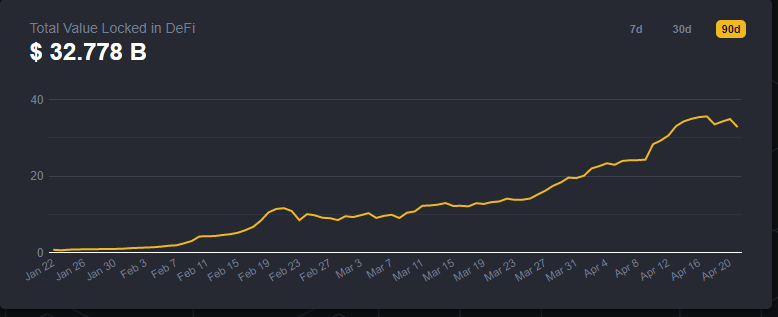 Therefore BSC TVL = 58% of ETH TVL and this gap is closing.
Market Cap of BNB = 0.33% of ETH Market Cap
I am fully aware that many other things are to take into account. Limited Total Supply of BNB and Buybacks, other applications for ETH (Gaming / NFTs). Current centralisation of the BSC, etc...
But this can give us some insights in terms of relative valuation.
But more important to all $CUB HODLers, it allowed me to discover https://www.defistation.io/

What is DeFiStation?
Defistation is a DeFi leaderboard and analytics website for decentralized finance projects building and operating on Binance Smart Chain. This project is developed and maintained by Cosmostation and funded by Binance. Discover and track the total value locked into DeFi projects on Binance Smart Chain in real-time. The metrics and charts displayed on Defistation allows you to gain insight into the growing trends and movements in decentralized finance.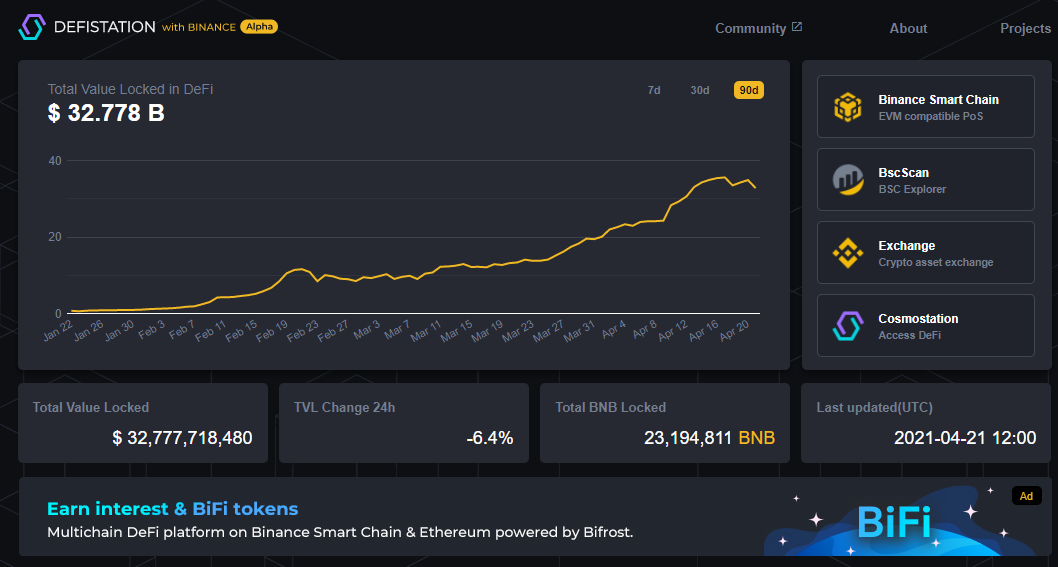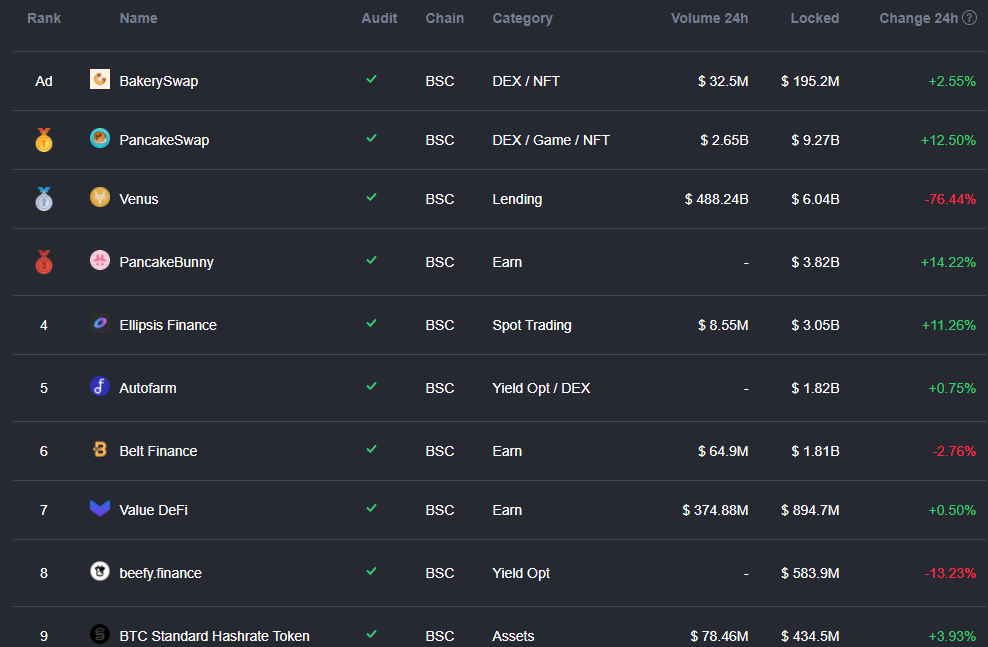 CubDeFi would rank #27 #28 if it was listed there !
There are not so many successful DeFi projects on BSC at the moment and CubDefi would directly enter in the Top 30 before even releasing the Kingdoms update and some "very soon" pre-announcement of annoucements done by @khaleelkazi.

EDIT: @dalz reached out to me to say that we have already applied and should be listed at some point in the future! Great news
I reached out to DefiStation on TG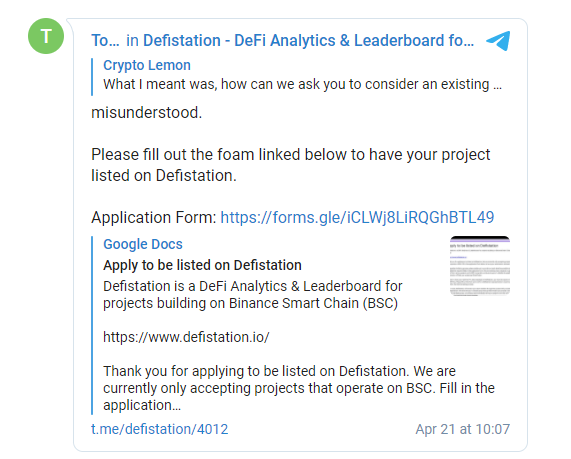 I felt like helping out my fellow Lions and Cubs by answering and gathering all the information. Here is the form to fill out.
Unfortunately, it seems one of the member of the core team should answer and put their TG ID / twitter, etc..
Therefore I am reaching out to the LEO Core Members / Stake Holders: @onealpha , @taskmaster4450, @trumpman, @acesontop, @dalz, @revise, @empoderat, @oldtimer, @abh12345 ... to check this out.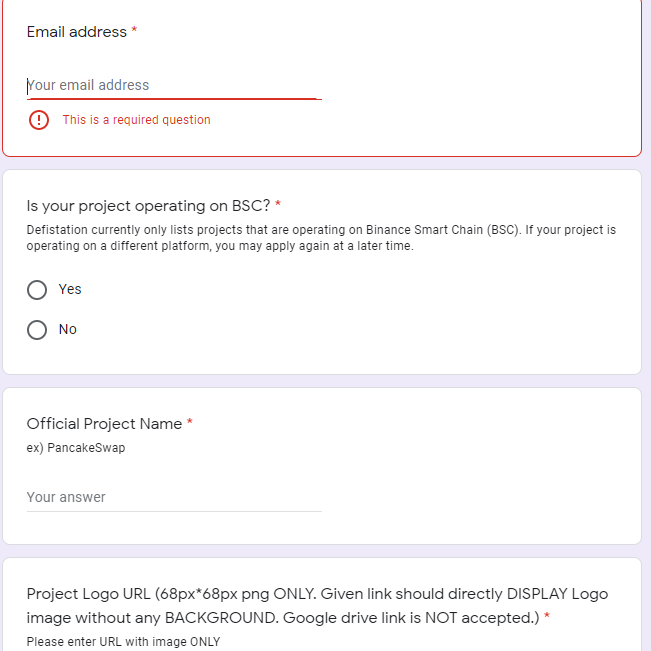 Hopefully, this has already been done. They have also told me an update is coming to also show all the different audits and to add some metrics toddiferentiate projects on other things that just TVL.
Very exciting for $CUB as I had NO IDEA we were a TOP 30 BSC project. And we are just starting...
Cheers,

➡️ Youtube
➡️ LBRY
➡️ Twitter
➡️ Hive
➡️ Publish0x
➡️ Den.Social
➡️ Torum
➡️ Spotify