Good day everyone,
I hope you are all well and are had an excellent week, welcome to CryptoGod-1's blog on all things crypto. I am doing a new post based off some of the most interesting news stories of the last week, some of which I have written posts about on here. Within I will be making use of some Meme's as posted in the Reddit Group Crypto Currency Memes to really get the message across of what's been going on. Enjoy :)
Another Exchange Going Bust?
This week started with quite the bang, as all of us got a nice surprise at the news of Binance being charged by the CFTC (Commodity Futures Trading Comission) for violating trading rules and helping customers evade the regulations and controls put in place in the United States. As expected, the markets reacted and we saw, as expected, a drop in price across the board, with Bitcoin briefly dropping below 27,000 before making a bounce right back up again and having steady progress to end the month.
As for Changpeng Zhao, he allegedly also "traded on his own platform through approximately 300 'house accounts' that are all directly or indirectly owned by Zhao" meaning the old saying of 'the house always wins' makes plenty of sense here. I mean just look at the effort he putting into being any trader possible at once.
For everyone who has some crypto or cash stored on Binance, I think the reaction to the news was met with the same feeling as November 2022 when things started going south for FTX. Nobody wanted a repeat scenario.
A mass exodus of withdrawals took place on Binance, with a reported $2.2 billion in outflows after news broke. While the levels of withdrawals has been higher than what would be considered normal activity, but overall the feeling has been that it is not quite a 'bank run' style case just yet. However, be careful, as if you do run into difficult we all know that there will be no customer support waiting to assist.
So SafeMoon is acting exactly as one would expect
The newly created 'burn' smart contract function as part of SafeMoon was recently exploited, allowing the hackers to artificially inflate the price and sell SafeMoon for a large profit. Clearly the 'safe' in the project is as it always has been when used in the crypto industry - anything but!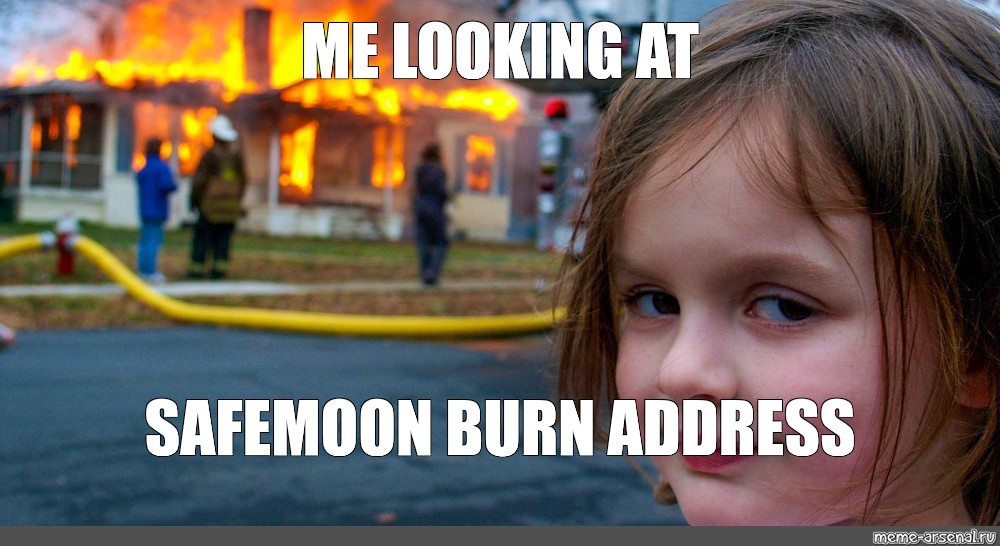 The liquidity pool took the hit, although there was an interesting gesture from an anonymous wallet which transferred 4,000 Binance Coins worth about $1,261,972 along with the following message:
"Hey relax, we are accidently frontrun an attack against you, we would like to return the fund, setup secure communication channel , lets talk,"
Given the rumours of 'rug pull' allegations in the past it is clear that anybody considering SafeMoon should perhaps focus on other areas in their life before going into crypto investments. Do they really believe in the tech or potential of the project, or is it something else?
SEC and Gary Gensler Looking to Crack Down Hard on Crypto
Gary Gensler has apparently requested around $2.4 billion in funding from the regulator in a bid to close any loopholes and crack down on the crypto industry. This comes at a time when he also announced that he is of the firm belief that crypto already has clearly defined rules and regulations. The 'misconduct' in the area cannot be allowed to continue apparently, and who better to lay down the letter of the law than...
The SEC would use the additional funding to hire 170 additional staff, mainly to take up roles in the enforcement and examination divisions. In 2022 they managed to bring more than 750 enforcement actions which led to orders for $6.4 billion in penalties and disgorgement. Of this lot, 30 were a part of the crypto industry and $242 million in monetary penalties was created from their 'enforcement' on crypto. Definitely they are going to fence the crypto industry in during 2023 with all that additional staff...
3 Monthly Green Candles in a Row for Bitcoin
Its been confirmed, we have closed 3 months in a row in the green with bitcoin. Going off previous cycles, this has often been seen as a bullish signal that a bull market is beginning to kick off and prices should be heading in the direction we are all hoping for.
Maybe, just maybe, we will finally see out dreams come true and get what we have always wanted, always hoped for, out of crypto. Wen Lambo?
FTX EU Allowing Withdrawal Requests
Finally, a surprising but brilliant piece of news, at least for those involved with FTX from Europe. Their European arm of the business, which only only in March 2022 before the collapse in November 2022, is allowing requests for withdrawal of their fiat balances. While it is far from a perfect scenario, seeing some people getting at least some of their funds back off the exchange is a step in the right direction and hopefully they will be able to reimburse more than just fiat sooner rather than later.
Government Goes After Coinbase, Meanwhile Government Sells Bitcoin on Coinbase
After sending a wells notice to coinbase, suing binance, forcing kraken to shut down staking, the government decided it was time to sell some of its Bitcoin. While Bitcoin in question is in fact a seized asset, which was part of the Silk Road assets they seized, and it is often common practice to sell such assets, with everything that has happened in the past week it seems unusual to say the least that the government would want to be associated with trading crypto. 
Have a great day.
Peace. CryptoGod-1.
Referral Links and Follow Me:
You can find the previous entries here: