Good day everyone,
I hope you are all well and looking forward to the upcoming Rugby World Cup 2023 in France, welcome to CryptoGod-1's blog on all things sports. Today I will be doing a preview and predictions of the matches and how I believe the overall tournament will progress, along with my prediction of the eventual winner.
Rugby World Cup 2023
The 2023 edition of the Rugby World Cup will take place in France and is certain to be an eventful and action packed tournament. With twenty nations from around the globe battling to be crowned the best in the world, this will be the tenth edition of the tournament. Taking place every four years to determine the best side in the world, the trophy for the competition is named after the founder of the sport - William Webb Ellis.
Usually the tournament last for 6 weeks, but an additional week has been added for this edition to ensure better player welfare. Teams will therefore have a minimum five days rest between each match. The tournament will open in Stade de France on the 8th of September 2023, with the tournament closing in the same venue for the final on the 28th of October 2023.
This will be the third time France host's the Rugby World Cup, having previously done so in 2007 while also co-hosting in 1991 along with England, Ireland, Scotland, and Wales. The defending champions are South Africa, after they defeated England in the 2019 Rugby World Cup Final.
Only four nations have every managed to win the Rugby World Cup, being South Africa, New Zealand, Australia, and England.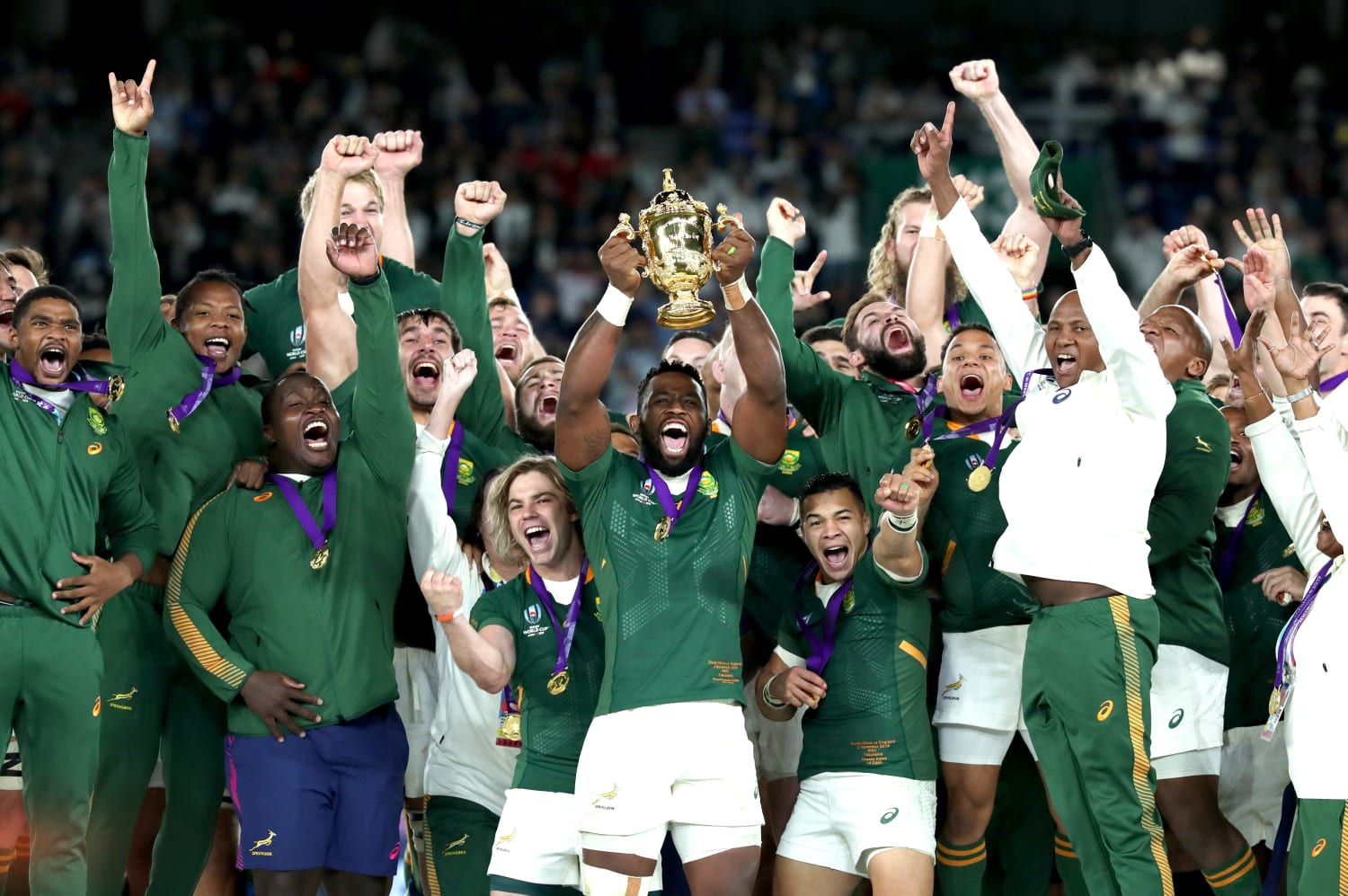 Stadiums
There are nine host cities for the World Cup tournament, with one Stadium in each city for hosting games. These cities include Paris, Nantes, Lyon, Lille, Marseille, Bordeaux, Saint-Étienne, Nice, and Toulouse.
In terms of Stadium capacity, the largest stadium has around 80,000 seats while the smallest stadiums have around 33,000 seats. The stadiums are as follows:
City - Stadium Name - Capacity
Paris - Stade de France - 80,023
Marseille - Stade Vélodrome - 67,847
Lyon - OL Stadium - 58,883
Lille - Stade Pierre-Mauroy - 50,096
Bordeaux - Stade de Bordeaux - 42,115
Saint-Étienne - Stade Geoffroy-Guichard - 41,965
Nice - Stade de Nice - 35,983
Nantes - Stade de la Beaujoire - 35,520
Toulouse - Stadium de Toulouse - 33,150
Teams to Watch
The biggest teams to watch in terms of rugby have always been the Six Nations sides along with Australia, South Africa and New Zealand. The Southern Hemisphere teams are always there or thereabouts when it comes to winning this competition, but big things will be expected of England, Ireland, and host nation France.
South Africa
Current holders of the Rugby World Cup, South Africa also won the tournament back in 1995 and 2007. The Springboks are once again peaking at the right time, as shown by their record win over New Zealand at Twickenham prior to the tournament. They will be a real threat here and any side looking to stop them will know they face a side seeking a fourth World Cup triumph.
New Zealand
Often considered the best side in the world, the All Blacks are three times winners with titles in 1987, 2011, 2015. Their loss to the Springbok before the tournament could work in their favour, as a wounded All Blacks side is one of the scariest prospects in international rugby. Also going for their fourth title, they will be more than capable of licking their wounds and kicking on in this competition. Certainly one of the favourites for the competition and will have to prove their worth early when they face France in the pool stage.
Australia
Two time champions in 1991 and 1999, Australia will be looking to pick themselves up and hit form at the right moment going into this competition. The Wallabies have lost five games in a row and manager Eddie Jones has been the centre of attention with some controversial selections. While things have not gone to plan so far, Jones has plenty of experience having reached two World Cup finals, so they should not be written off just yet.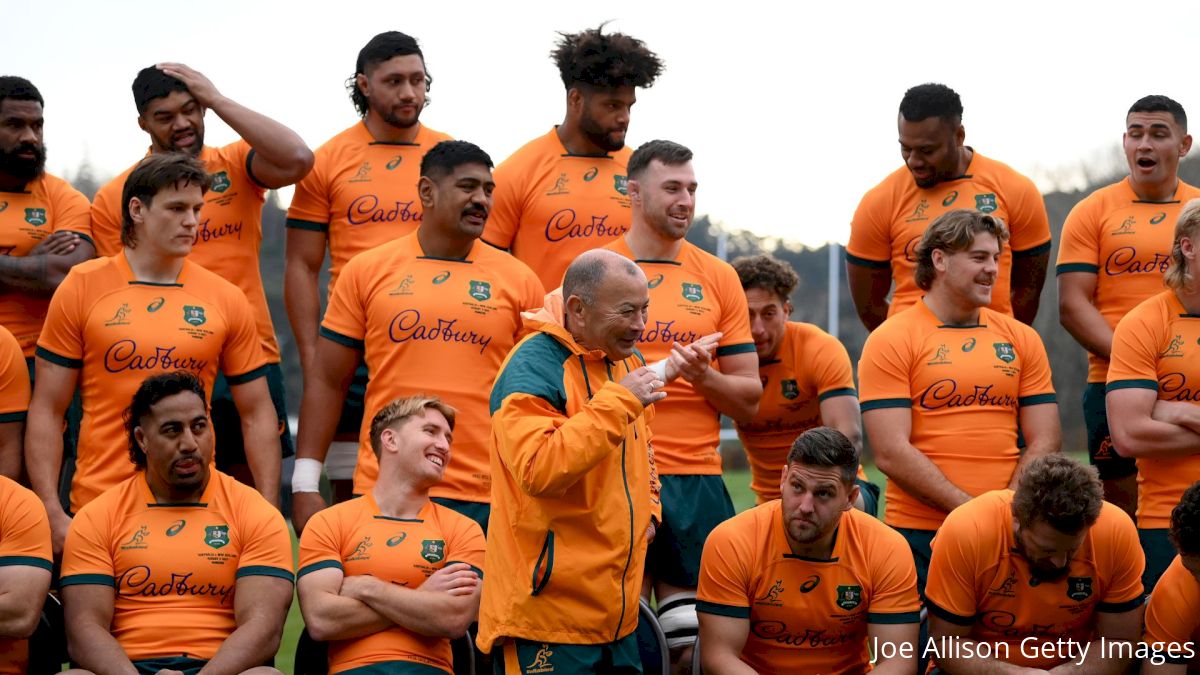 England
Previous Rugby World Cup winners back in 2003, England would love nothing more than to win a second title on the soil of their rivals France. Their Six Nations campaign was poor and both are lacking consistency and form. The side is more than capable of producing a surprise result and their emphatic win in 2003 shows they should not be taken lightly. The tournament might be too soon or too much for some of this flock, but they will get a great experience and should not be taken lightly.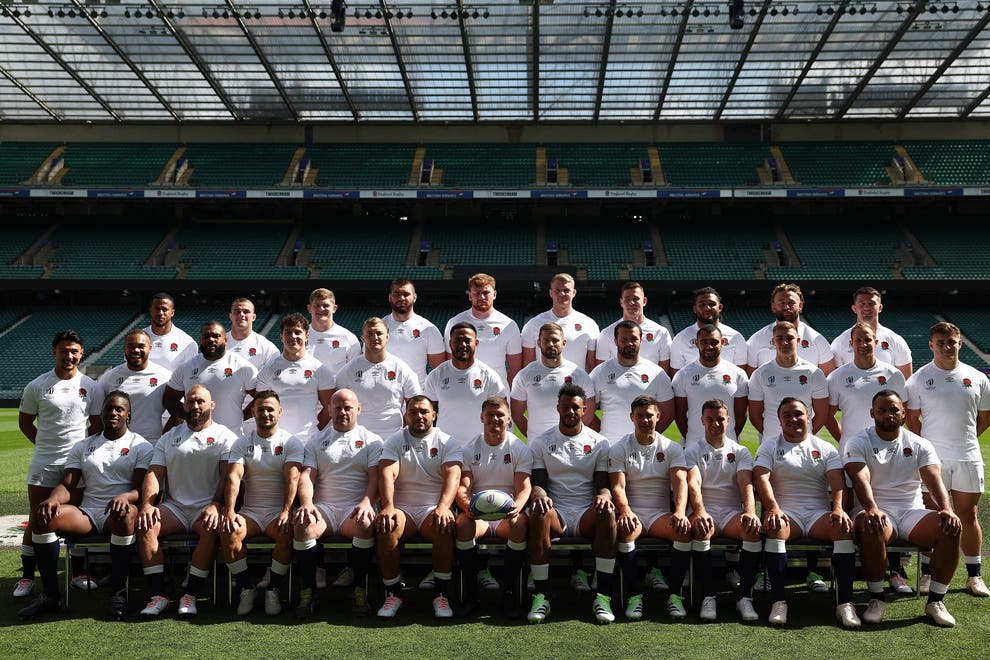 Ireland
Ireland have seven times made it to the Quarter-Finals stage of the Rugby World Cup, but never beyond. The nation has long since been considered one of the powerhouses of world rugby and is currently ranked no.1 in the world. They are many peoples favourites to lift the Webb Ellis Cup and won a Grand Slam to take the Six Nations title earlier in the year. Andy Farrell has done all he can to ensure side are ready for the biggest stage. Their biggest obstacle could be overcoming their own hoodoo of getting beyond a Quarter Final.
France
Host nation France are three times runners up, back in 1987, 1999, and 2011, but never holders of the title. As host nation they will always have that advantage, but over recent years they have shown their flair and flamboyance can be perfectly paired with a robust and smart defence. They finished runners up in the Six Nations behind Ireland and will be looking to show the home crowd they are ready to win their first World Cup title.
A mention should also be made of Japan, who made it into the Quarter Finals in the previous tournament. Along with them is Argentina who managed to finish 3rd in 2007, and have always been considered a dark horse in this competition. Scotland and Wales have been in mixed for and will do well to challenge in their pools, with Wales needing a performance against Fiji from the off to maintain their chances of progression. Finally Chile are making their debut in the competition.
Pools
There are four pools overall in the Rugby World Cup, with each consisting of five sides. Each side will play each other once to determine the standings within the pool. The pools are as follows:
Pool A
New Zealand, France, Italy, Uruguay, Namibia
Pool B
South Africa, Ireland, Scotland, Tonga, Romania
Pool C
Wales, Australia, Fiji, Georgia, Portugal
Pool D
England, Japan, Argentina, Samoa, Chile
Once the pools have been played, the top two teams from each pool will advance to the Quarter Finals, and from there the path the the Rugby World Cup trophy will be clear.
Prediction
Below I have shown my prediction in terms of how the pools will go. With the route to the final known in advance, final positions in the group will be hugely important. I believe there will be many tight and tough games, with Ireland facing South Africa a huge pool clash along with New Zealand facing France. England and Australia meanwhile will be counting their route to the knockout rounds as simpler than others. Wales and Argentina will want to make things difficult, but those two should easily top their pools.
The Quarter and Semi Finals will provide some huge clashes according to my prediction. Australia should have too much for Argentina, while England will fancy themselves against Wales.
Ireland beat France by 32-19 in the Six Nations, back that game was played on Irish soil. It will be a different test for them here. New Zealand and South Africa would be a mammoth Quarter Final, with both hoping to claim their fourth crown.
Ireland will need to be at their best to overcome Australia in the Semi Final, but if they get past the Quarter Final then there will be real belief. England will be full of hope and belief but they failed to show up in the Six Nations and the team still needs work. Therefore I believe the winner of the South Africa / New Zealand Quarter Final will make it all the way to the Final.
With the Irish facing the All Blacks this could become one of the all time classic Rugby World Cup Finals. The nations have faced each other 36 times, with Ireland winning on 5 occasions and New Zealand emerging as victors 30 times. There was one draw.
In July 2022 they played a series of three games, with Ireland winning twice and New Zealand winning once. Of course the Final would be a one off game and Ireland will not have it easy, but I am backing the Boys in Green to go all the way and become only the second Northern Hemisphere to lift the Webb Ellis Cup.
The excitement is certainly building for the tournament to kick off on Friday. There will be some huge games and interesting twists along the way in this action packed tournament. I for one cannot wait.
Have a great day.
Peace. CryptoGod-1.
Referral Links and Follow Me: