Tether just launched on another blockchain - Algorand so we have a new protocol among others - Ethereum, EOS, the Liquid Network, Omni (bitcoin) and Tron.
What is Algorand? World's first open source, permissionless, pure PoS blockchain protocol dedicated to removing friction from financial exchange. The Algorand Foundation is dedicated to fulfilling the global promise of blockchain technology by leveraging the Algorand protocol and open source software, which was initially designed by Silvio Micali and a team of leading scientists. With core beliefs in the establishment of an open, public and permissionless blockchain, the Algorand Foundation has a vision for an inclusive ecosystem that provides an opportunity for everyone to harness the potential of an equitable and truly borderless economy.
I bet you dont know who creator is that they speak of above.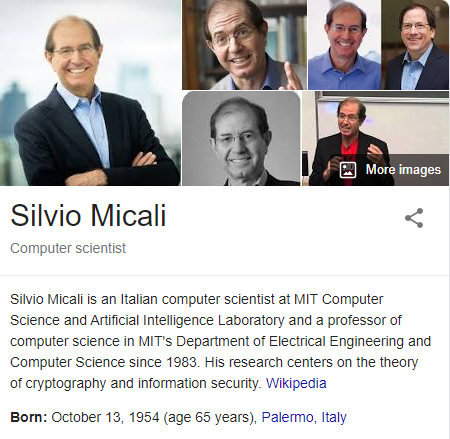 Not bad right?

What news does it bring? Well Algorand is a PoS protocol so just holding USDT in your wallet on this blockchain will be making you some free money.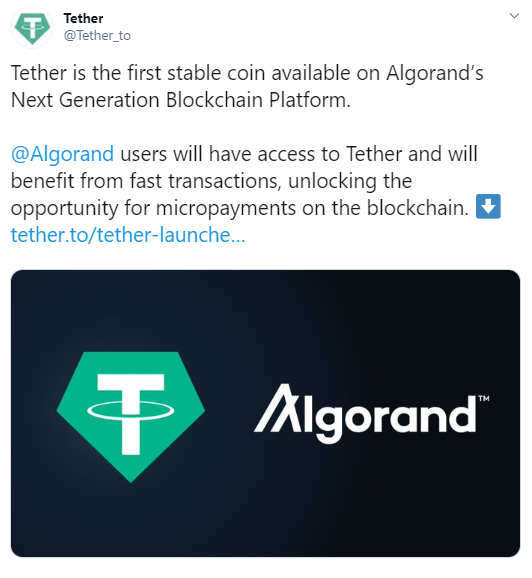 Of course you can lend and "stake" this way USDT on some cryptocurrency lending platforms but having that on PoS wallet it somethign different.
Algorand Markets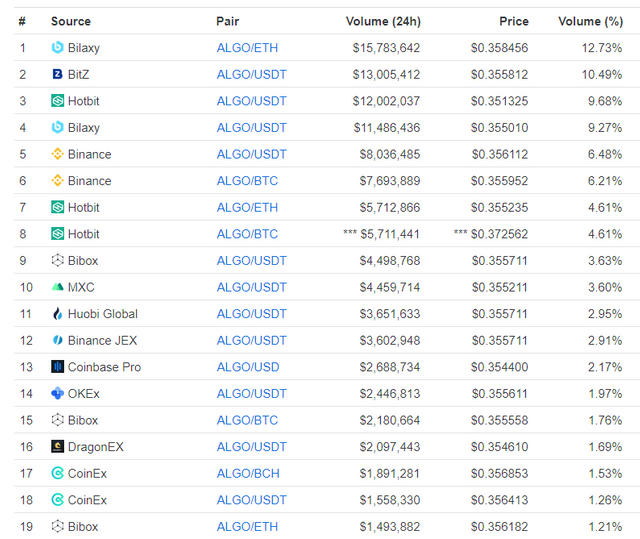 Have to say they are covered well, have loads of crypto exchanges that i trade and recommend if you dont have account on any click and make now on those with no KYC ie Binance, Bibox, Coinex or Okex, Huobi that need documents but rock and i use them a lot.