Now we got more info about upcoming Voice launch which was suspected to be a direct STEEM competitor. Yet now that we have just 14 days to launch there is more and more info spread on what's coming and.. its not what you could expect.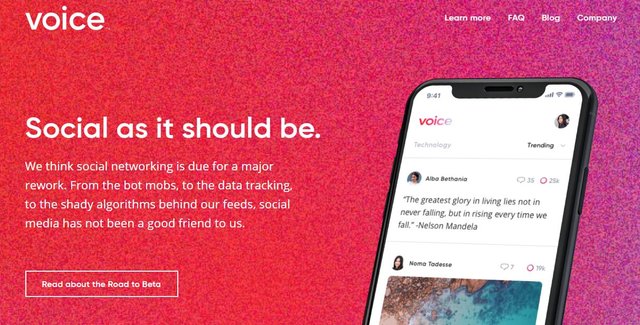 We all know Dan (who created BTS, STEEM, EOS) left here at some point saying something went wrong and a lot of people were wondering what this "new STEEM" will be. Then we all heard of 30 million USD domain bought for the project and not much.
Lately, we heard it's not gonna launch on EOS blockchain actually but this is not bad news for "social users" rather for people who bought EOS predicting pump due to Voice but that's not what I want to speak about here.
BIG ASS DOCUMENT VERIFICATION NEEDED TO JOIN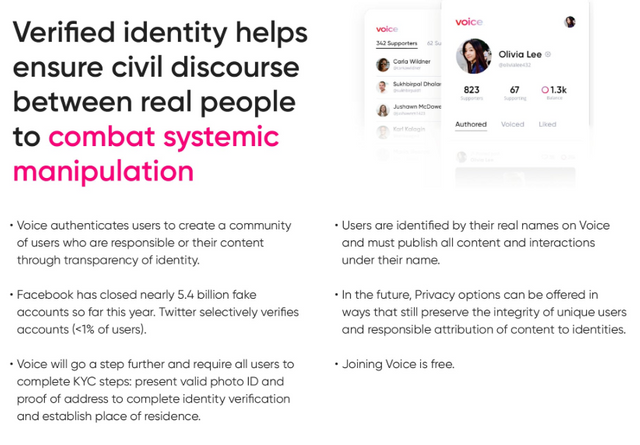 Yes, you heard it. You will need to do FULL KYC to join Voice and will have to use real name over everything. You know whats KYC? Know Your Customer so verification of documents. Ie to trade Binance you need none and if you want to use extra features you upload selfie + id. Here to post you will also need to add proof of address which is often not even needed to trade on exchanges (!).
Worth to add all go on blockchain and imagine once writing something drunk or stupid and your name and surname is there forever.
Tokens also will be only sent between verified accounts.


Yes, it goes even further... if they don't like something or feel you been doing something another way than they want.. They can make you re-do KYC again if they wish.


I would say that blockchain usage here is the downside now not upside since everything else is centralized. And how does it deal with RODO in EU? In EU any user may want their data to be removed and website/portal has to do it no matter what.
TLDR
With Voice going 100% KYC i dont think it will get as a competitor to STEEM or other decentralized sites. They aim for the very different users, possibly known creators who already go by their names and not for cryptocurrency people at all.
Is this bad? No its not, just this is not what we are been hoping for. I assume th KYC is the reason it cant run on EOS now as its decentralized.