Technology is evolving day by day. People are discovering new ways to transform our customary lives to a simpler, convenient and easier way of living. In the digital world of currencies, the process of generating and profiting from cryptocurrencies are advancing to a unique but unconventional system approach. Different coins are now accustoming new techniques for purposes of advantageous returns, such as Proof of Stake (PoS) and Masternode Staking.

Both consensus mechanisms are providing earning opportunities to individuals without spending too much electricity and relying on a costly external equipment. Proof-of-Stake and Masternodes are progressive methods that are as efficient, secured and functional as the other known traditional consensus algorithms. To further understand how these methods work, I suggest to take a look on my other published article on Publish0x.

Investing in cryptocurrencies isn't that hard. However, as individuals who wish to make the most out of our investments, we have to carefully choose what's best for us as possible. For starters, it can be a little bit confusing as what to decide and what needs to be done accordingly. That's where MyCointainer comes into play. To use their services doesn't require no technical knowledge - perfect especially for investors who are just starting to lay out on cryptocurrency. MyCointainer is a staking pool that utilizes the power of staking and masternode on the platform, thus making profit out of the crypto assets for you to enjoy. The question is, how do you stake with MyCointainer?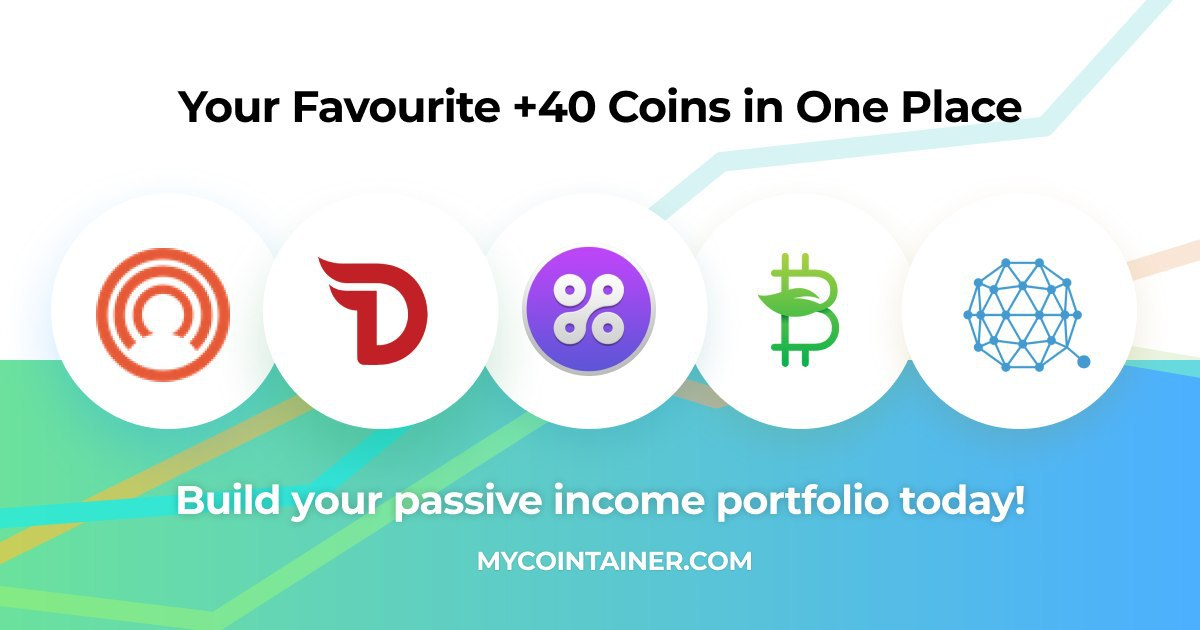 MyCointainer features 45+ Coins in the platform.
MyCointainer has over 45+ coins in the platform to choose from. For people who are struggling with staking their coins in separate wallets, the website has provided a solution by making a variety of assets available in one place. It's up to the user which coins to stake, rest assured all of the the coins that are included in the platform are carefully selected.


How to Choose Coins to Stake in MyCointainer
Generating passive income through staking is easy, but choosing the right coins to stake is one's responsibility. It goes without saying that, even though MyCointainer is providing insights regarding both the PoS & masternode coins, gathering more information about the coins is still highly advisable. Before going all-in, it is important to keep these things in mind: the development of the coin, the concept of the coin, the purpose and uses of the coin.

Next thing to consider is the Return of Investment (ROI) percentage of a certain coin. MyCointainer can only give out an approximate calculation which again, may vary from time to time depending on the environment. All cryptocurrencies have different price patterns that contributes to their actual value. That is why research is significant, especially to a rapidly fluctuating cryptocurrency market.

As a user, you can maximize the potential of your investments by diversifying your portfolio. Investing in a range of crypto assets is a good strategy to attain your financial goal, since it is most certainly that these coins may react differently to the same event.

Supported assets in MyCointainer:



The MyCointainer Power Plan
In MyCointainer, you can stake for free right away after you signed up. However, MyCointainer also offers a subscription plan if you wish to bring the best out of your investments. For coins that offers both Mastenodes and Staking, it is covered by the MyCointainer Power Plan. Here, your earnings are in their utmost capacity therefore the generated rewards are much higher compared to the standard PoS staking.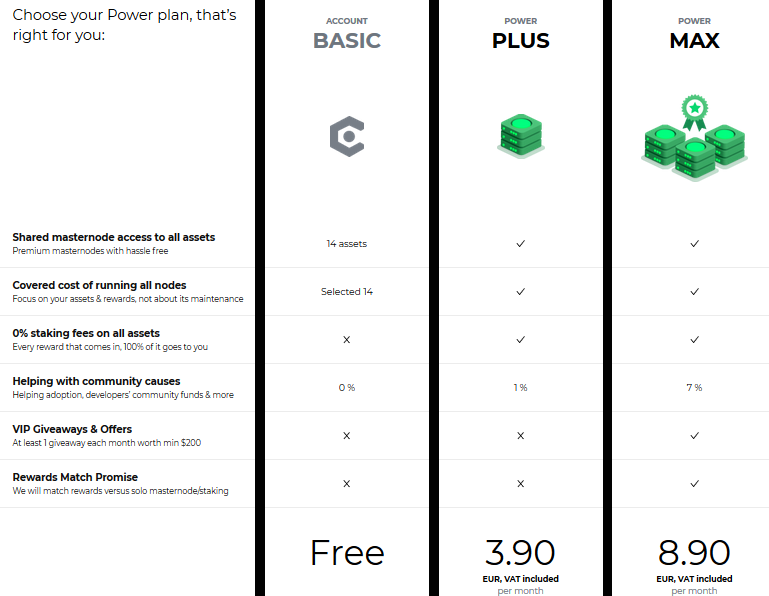 MyCointainer Power Plus - for a price of 3.90 EUR per month, all of the rewards are for you to keep. Reward fees of all featured cryptocurrencies are removed, plus you are granted access to a premium shared masternode service. MyCointainer also gives you the privilege to save compared to the traditional set up of masternodes and contribute to the community causes as well.

MyCointainer Power Max - this originally costs about 13.99 EUR, but you can avail it for 8.90 EUR per month for a limited time offer. This includes the benefits of MyCointainer Power Plus to a much greater extent and exclusive giveaways (worth $200) combined. Not only that, MyCointainer has recently introduced the Partner's Superb Rewards where you can enjoy +2 Silver Mastenodes, 50 000 COLX tokens and 1000 EXCL each month!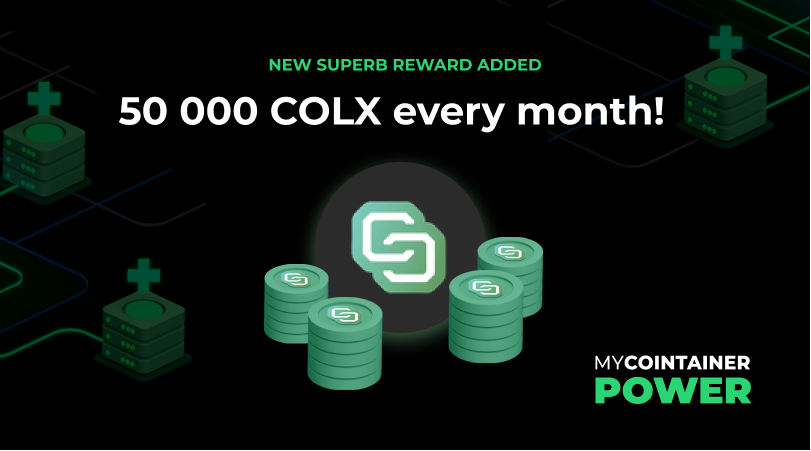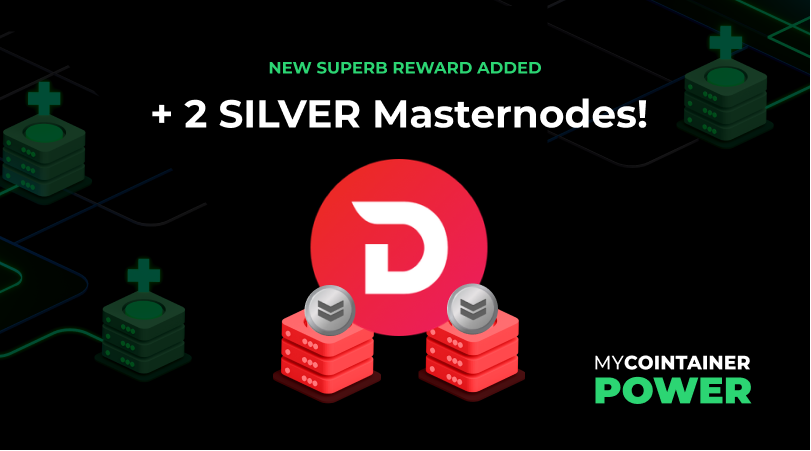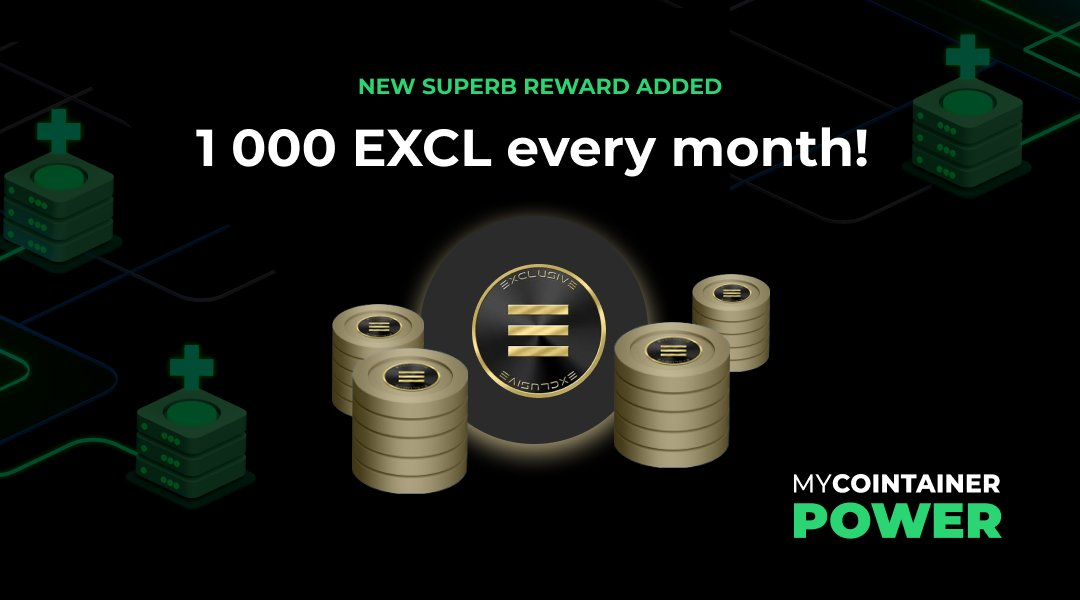 How to Deposit and Withdraw on MyCointainer
MyCointainer supports a fiat to crypto gateway on the website, allowing users to easily convert their money to cryptocurrency and vice versa. If you have no cryptocurrency on hand and wish to deposit fiat in the platform, simply click the "wallet" tab and select "deposit". To withdraw your earnings, just provide an address to where you would like to withdraw, and your request will be processed within 24 hours. There is also no minimum & maximum amount to withdraw and deposit.
Note: KYC Verification is required in order to deposit FIAT to the system.

Supported Fiat Currencies:
GBP - Pound Sterling

USD - US Dollar

EUR - Euro

PLN - Poland Zloty

NOK - Norwegian Krone

CHF - Swiss Franc

JPY - Japanese Yen
...and more to come!
MyCointainer is an all-around provider that offers staking & masternode service, and exchange as well. For every deposit you make in MyCointainer, you are given a free bonus as well. 1000 RPD (Rapid Tokens) or 1 ExclusiveCoin will be automatically credited to your account.

Amidst this staying-at-home season, you can still earn profit conveniently without worrying about your capital. Join MyCointainer today for a hassle-free, rewarding earning experience: bit.ly/2Tlwho1