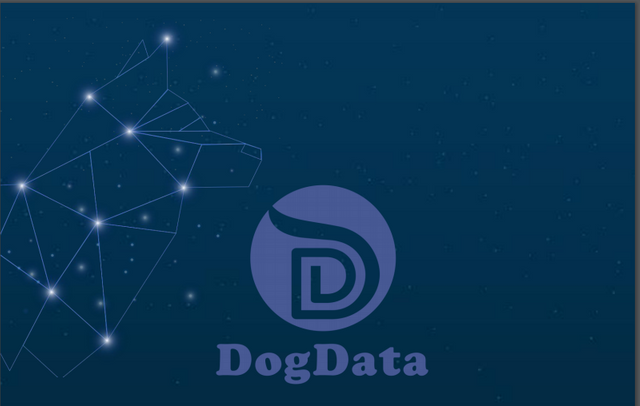 Good morning to all of us here on Steemit and blockchain community! This is me your Mr. Decentralized again to talk about another interesting blockchain project built for our beloved dogs. You heard that correct! Blockchain projects are not just all for the benefit of humanity but also to our beloved pet dogs! Let me talk to you about how Dogdata will be able to maximize the blockchain technology to make every dog's welfare be at a priority as well just like any human beings. Because they are man's best friend!
DOGDATA ECOSYSTEM AND FEATURES
A. PEDIGREE CHAIN



--> I know that all of you are familiar with the word Pedigree. It may be a dogfood or something else around the world of dogs. But in this one, we are giving the familiar names like this to be part of the blockchain community of dogs. In this particular side chain of Dogdata named Pedigree chain, it lets us register our owned dog or every other dog that is being owned to be recognized if they are already been vaccinated of anti-rabies and dog ownership registration that will be recognized internationally or worldwide because the transaction will be always in the immutable blockchain in Ethereum which I know in the near future, Dogdata team will be also able to have their own blockchain independent of others. That will happen in the near future I know.
Because Pedigree chain is in the power of blockchain, buyers and sellers can only be able to transfer ownership or get ownership if both parties agree. Else, nothing will be changed in the electronic smart contracts that make the owner its rightful owner of the dog with verification documents. It also has time stamps that make it verifiable in the blockchain.
I liked it how Dogdata team position the project to be the central intelligence agency for dogs. They are being taken care of, they will have vaccines and will have data that will be known globally as well as their achievements that can be seen in the Dogdata ecosystem as I go along my discussion about this amazing and visionary project.
Here is a screenshot of a sample of the Dogdata's Pedigree chain: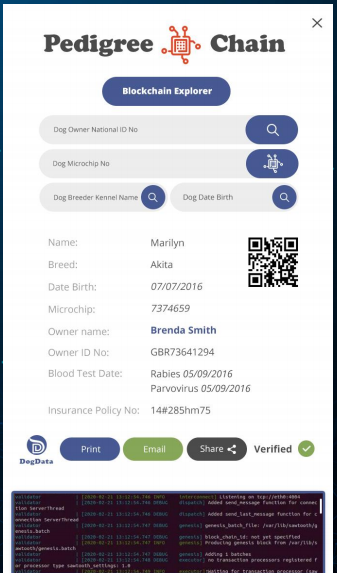 How does the Pedigreee chain looks like? here is the sample screenshot of it as seen from their presentation. Very informative for the dog owners and prospective buyers in the dog industry. This is how the blockchain dog ID looks like under the Pedigree chain.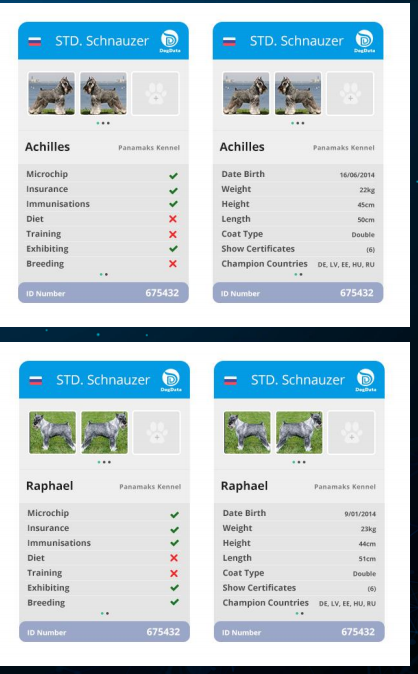 This digital DogdataID is a blockchain-based identification of the dog that's empowered by a non-fungible token named ERC 721. This is a type of Ethereum token that gives unique identities to a certain individual or pet. It is installed only on the Dogdata microchip and only on it has the features such as the microchip containing the ERC 721 token codes, insurance details of the dog, ownership of the dog, and other specified characteristics of the dog such as their diet if they do have allergies for a portion of specific food and their breed types as well.

B. DOG SALE SMART CONTRACT

This is another exciting part of the Dogdata ecosystem guys, this will be the first project to implement smart contract in buying and selling dogs as pets and companions for life! Our furry friends will be registered as well in the Pedigree chain and will have the unique microchip installed in their blockchain ID and digital necklace collar so that it will be easier for the breeders and pet owners to track their diet, training, weight, height etc.
The beauty of the DOGdata smart contract are these:
Dog care welfare rewards--> If you take care of your dog well, and the blockchain will see it as well, you will get rewards like discounts, ETHBN or ETHBNT as well as you move along the quests and tasks needed to have your pet dog a happy life.

Classifications of owners smart contracts--> In this smart sale contracts, you as a buyer can choose if you wanted to have an expanded type as what the Dogdata team says. If you want to be a breeder, you need to have a specific contract as well. If you want to have like a licensed owner for a show dog, it is also imperative to have this particular type of smart contract so there will be no discrepancies as well and you will be matched to your needs and offer the services as well.

Miscellaneous features such as different dog welfare services wherein the contract will automatically be put on the Dogdata ID of the dog. Whether the dog has traveled, got vet care, immunization and rabies vaccination etc. The payment information is in the smart contract as well so there will be no hidden fees in the transactions and no middle men to worry about. All is transparent!
Permanently recorded, Legally binding smart contracts--> This Dogdata project is not just a fly-by-night type of project. This project has passed all necessary government legalities and operating permits around the globe. With this Dogdata blockchain ID as well, we can identify the bad people who maltreat their pet dogs and breeder dogs so that they won't be able to transact again anymore because the immutable blockchain will always keep their records intact and secure forever.

C. DOGEXPERT- DogData Expert Knowledge Exchange

--> As the name implies, DOGEXPERT is the Dogdata's question and answer portion for new dog owners who wants to gain a skill or ask a question in the field of dog care and all the industries along with it and as the DOG Expert, you can be the one to give insights and personal experiences to the question being asked by our community member. In return, if you are recognized as the best answer, you will be rewarded with Etherbone utility token. It can be used for discounts and can also be exchanged to Etherbone coins in an exchange!
Here is a screenshot of the diagram from the Dogdata team: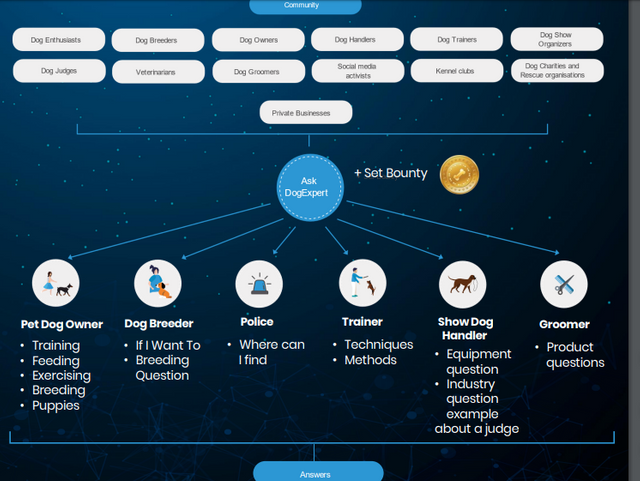 As you can see here, there are a myriad of knowledge to be known if you want to be an expert. You may also learn from this question and answer portion. Then for a long time, you may memorize the answers that suit best for the person that needs another answer to their question about the dog industry.
DOGEXPERT has 3 classifications. One is DOGEXPERT READ, DOGEXPERT ASK, DOGEXPERT ANSWER

The DogExpert READ is comprised of blogs and articles as well as searchable files and posts that could help you be a better dog owner. It can be about dog breeding, feeding, training, dog shows, grooming of dogs, charities and rescue team foundations, and dog health.

For the DOGExpert ASK, you will just set a reward to have your question get answered and whoever gives you the best answer will get the reward for answering it accurately and correctly. Whether it is a piece of advice needed or a canned food best for your puppy and furry friend family, DOGExpert ASK got your back!

In DOGExpert Answer, dog experts such as doctors, veterinarians, dog breeders, dog handlers, Dog show judge, Charity organizations and show organizers collaborate to contact with each other to build a stronger Dogdata community. These people share their expertise about dog knowledge. They can also participate in the questions or the DOGexpert ASK by a question founder and get rewarded if they gave the best answer needed by the questioner.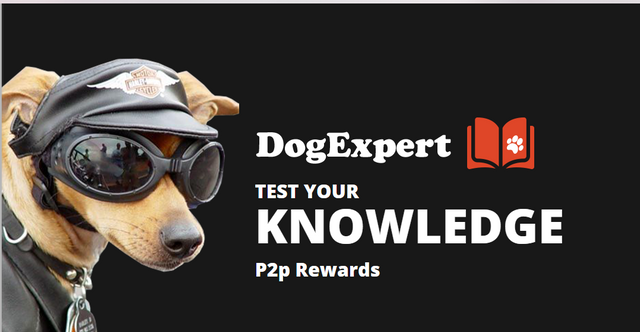 Aside from that, Because Dogdata is committed to the dogs' welfare, these canine and dog experts will be having a separate channel wherein they could answer online or in video calls about the inquiries by their customers in the DogData platform. There is also e-mail support or widgets that can be used for this DOGExpert answer branch of Dogdata. I also saw that it is multi-lingual. Therefore, you can expect to have multi-lingual agents and experts to talk with regarding your dog. If luckier, they can check it in person if you are in the same country and city. Talk about Dogdata and be rewarded!

D. DNA Hunter

--> If you have heard of the CRISPR or the genetics and DNA editing for humans to produce a better offspring, this is what the Dogdata is planning to do and is implementing it as well without the intervention of the DNA in the dogs. The context of this DNA Hunter is that it simulates the best offspring to be produced by the studs and the female dogs when mating. With the deep AI learning and simulations, DNA will be combined to make the best offspring. Creating more stronger dogs, pure breeds through generations, and lower genetic defects and lower diseases for the dogs.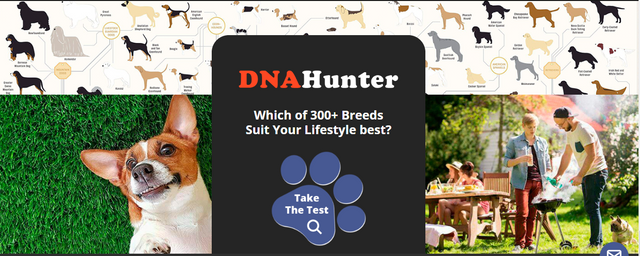 DNA Hunter deep learning agent--> This is the chief analyst of the DOGDATA's DNA hunter. With the AI and results in the dog shows and using the Dogdata's Pedigree chain, we will be able to see the potential mates based on the attributes of the offsprings and the ascendants before them. With this structure, the AI will be able to predict which type of dog is the best for another dog to create the ideal dog with its natural characteristics.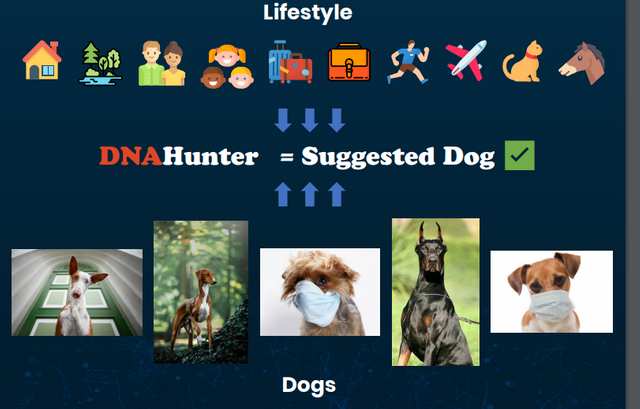 What's in it for breeders when using DNA Hunter of Dogdata? Basically, they are being rewarded by the community with ETHBNT or ETHBN every time they will be able to have the best suggestion in terms of breeding and maximizing the needed wants of a customer to be able to produce an offspring of dog needed by the customer.
It is up to the customer what they want to have the appearance of their dog looked like and how its bones, eyes, fur and height and weight in the future. It is the DNA hunter's program that will be the one to take care of that for you! It will combine the expertise of different dog experts quickly and in a short amount of time to decide which is the best for you!

E. 4Dogs Marketplace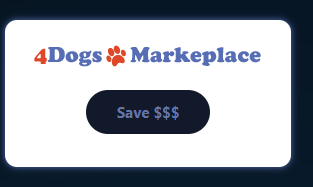 --> All prospective buyers and sellers as well as breeders come here and collaborate to have smooth transactions for the dogs that they want. This is where the materialization of the dogs' marketplace takes place including the vaccination and other blockchain-related concerns even the blockchain DOG ID. 4Dogs Market place also serves and caters all the dog food that are imported from different countries to be ordered and even made-to-order ones. Perfect for dog lovers!

F. DogDate Mobile app--> This is a mobile app wherein the dog owners around the world can gather and look for different events and where to go to find different dog-friendly places as well.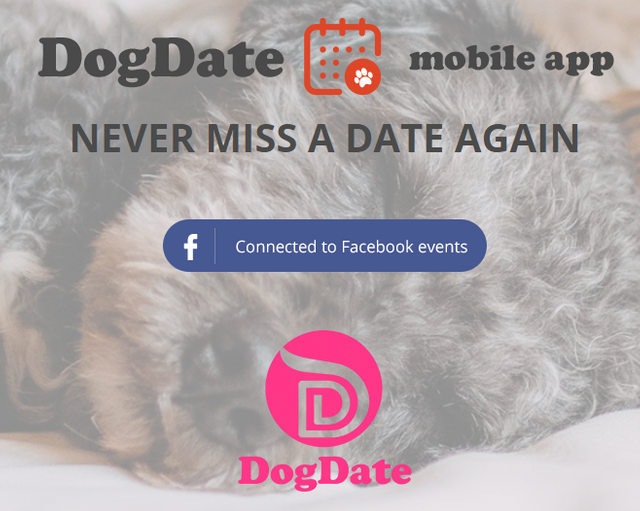 As its name is saying, we can see that the Dogdate mobile app will make you closer to your pet dog. For sure your pet dog will love it meeting other dogs from Dogdata. Treat it as a date with you and other dogs that shares the power of blockchain to nurture the dog care ecosystem.
There will be dog events that are geographically sorted out for you so that you won't get out of different dog lovers to see. As what I have seen from the Lite whitepaper of Dogdata, this will also create massive jobs for everyone organizing an event. You may also create a dog-related event of your own and talk about different dog types and hobbies to choose from and clubs as well.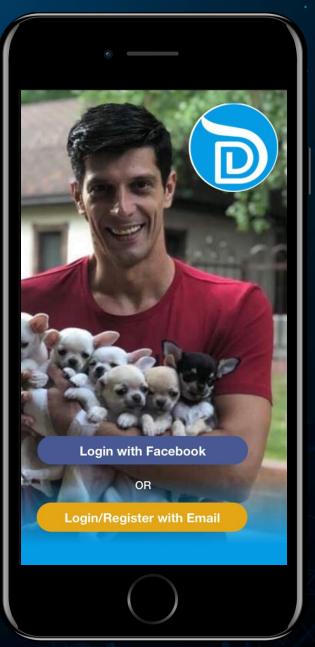 Nothing beats rewards as well. There will be rewards tokens for you if you will share with the community that you have found a dog-friendly park, restaurants, and places so that the dogs can relax.
There are many different advantages of Dogdata that can benefit dog lovers and the entire market place.
Thank you very much for reading my review and blog post about this another promising project especially for dog lovers like me! Now, let me introduce you the other things you need to know such as Roadmap, team and tokenomics.
VIDEOS
ROADMAP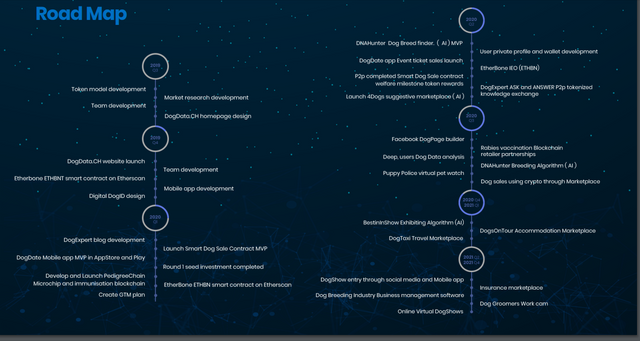 TOKENOMICS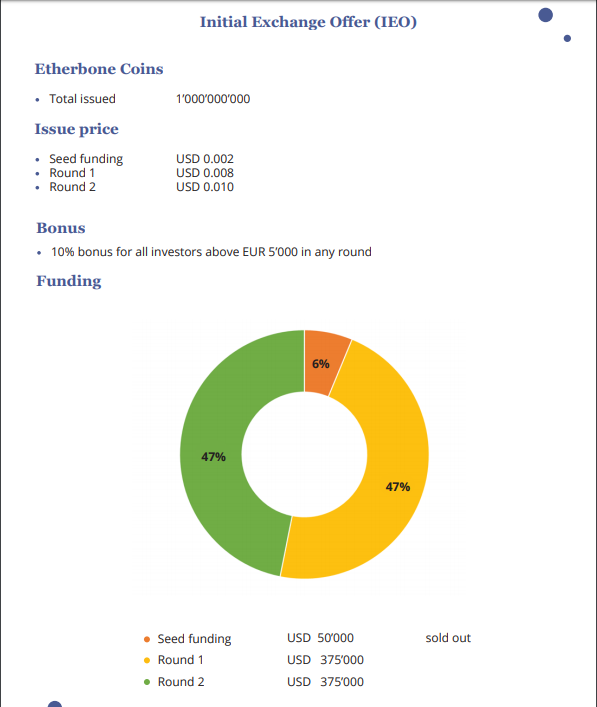 DOGDATA TEAM
Presenting, the powerful Dogdata team!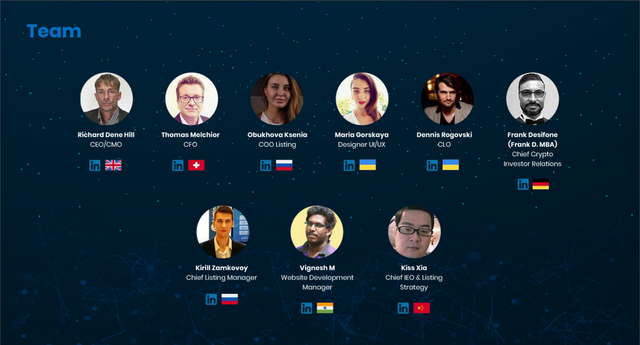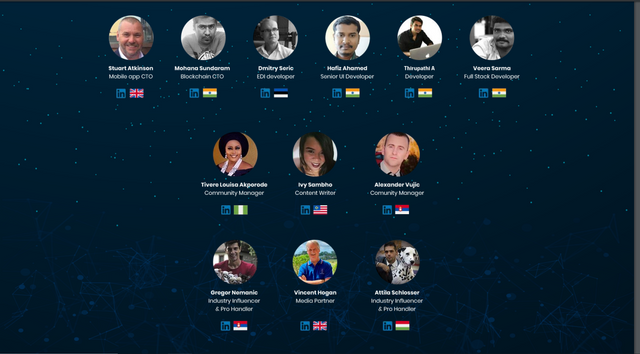 TECHNOLOGY PARTNERS

You may check and be amazed by checking the whole Dogdata ecosystem by going to the following links, social media and reading their documents here! They will be partnering with Bitforex as their BIGTIME exchange partner!
Website: https://dogdata.io/
Website 2: https://mydogdata.com/
Token economics: https://mydogdata.com/pdf/TokenEconomics.pdf
Lite whitepaper: https://mydogdata.com/pdf/DogdataLitewhitepaper.pdf
Pitch deck: https://mydogdata.com/pdf/PitchDeck.pdf
Bitcoin talk ANN: https://bitcointalk.org/index.php?topic=5226826
Telegram: https://t.me/DogDataICO
Reddit: https://www.reddit.com/r/AskDogExpert/
Facebook: https://web.facebook.com/DogsData/
Linkedin: https://www.linkedin.com/company/dogdata/
Discord: https://discord.com/invite/wKWTCzE
Twitter: https://twitter.com/FaceBook4Dog
Youtube: https://www.youtube.com/channel/UCR9QjOzaJ2BlChduGQrrquw
Bitcoinwiki: https://en.bitcoinwiki.org/wiki/User:DogData
Wikipedia: https://en.wikipedia.org/wiki/User:DogData
Instagram: https://www.instagram.com/MyDogData/
Tiktok: https://www.tiktok.com/@etherbones
Pintereset: https://www.pinterest.ph/DogData/
Medium: https://medium.com/@dogsdata

My bitcointalk profile: https://bitcointalk.org/index.php?action=profile;u=1165929
My Proof of authentication post: https://bitcointalk.org/index.php?topic=5228746.msg54182343#msg54182343
---
Do you like my advocacy? You can donate cryptocurrencies here:
Donate BTC: 19udCJXqMVcAPgK3tNC7VdVjJirSAsanDK
Donate Ethereum: 0xDFD2144eb8CC1212551d50b00b18a2fEfcf6762b
Donate Dash: XkrQAsEgxMkZSrDkgoQhgoAWSVPhfs5Lyd
Donate Doge: DC6pGognFVU4wrt6AJtkmD7mXRKFepnMZQ
Donate Litecoin: LNKorfrjR12h7Ykx3Ros8kZF5UiUqmotav
Here are other of my blogging profiles:
You may also earn cryptocurrencies from here guys!
Steemit: https://steemit.com/@frankydoodle
Publish0x:https://www.publish0x.com/?a=gl9avlrdG1