CoinCasso, a masterpiece project for the blockchain community made by blockchain enthusiast and with technical expertise of people in the IT industry lead by 2 of engineers Mr. Luke Ozimski and Mr. Marek Ozimski.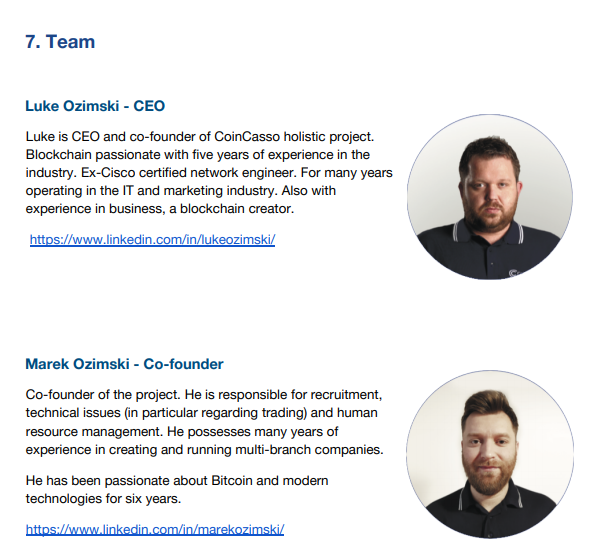 I saw their experience and being an IT professional as well, I was able to relate about how technology could help us in this ever-changing world. When it comes to CoinCasso, it helps investors and traders have both the benefits of a centralized exchange and decentralized exchange. Let me compare the difference about the two types of exchanges and why combining them was an excellent idea.
First of all, centralized exchanges means that just like in stock exchanges, someone is regulating the flow of money and holdings in an account. The exchange holds the private keys and all other KYC documents of the person for proper identification. While in decentralized exchanges, once you go and enter it, you could see the bids and asks spread in the decentralized exchange. Meaning you are on your own. It is just between you and the blokchain technology that are interacting with each other.
In a decentralized exchange, you will be the one to import your private keys or JSON file in order for you to trade. Let me also tell you that you should be keen in checking the trading pairs as well as how many you are trading for how many of the other pair because you would want to check that you are not overspending for something that should be way low cheaper. Protect your Ethereum!
This is where CoinCasso comes in. It is a hybrid platform that gives both the benefits of the centralized and decentralized exchanges. It offsets the risks or cons of both exchanges. Leaving only the Pros for the users and customers of the exchange.
Now let me tell you the features of this upcoming project made by the Ozimski brothers.
COINCASSO FEATURES
a. CoinCasso exchange 2.0--> This is the type of exchange that all people would like to have because it accepts different kinds of cryptocurrencies to be traded in the market. It also has multi-layered protection and hybrid protection for our funds keeping it safe.
As I read their whitepaper, the CoinCasso team will also provide margin trading! Wow! Perfect for those who would want to maximize the profit potential of the trades in front of them. If you have FIAT instead of crypto, there would also be no problem because Coincasso platform will also accept fiat money. to be converted to crypto to start trading or US dollars tether as well.
b. Profit sharing and bonuses to CCX holders--> This is a 'giving it back' to the community structure made by the founders to make sure that it is what the community of CoinCasso built that is why how much they are having as profit, giving it back as profit sharing to all CoinCasso holders as well.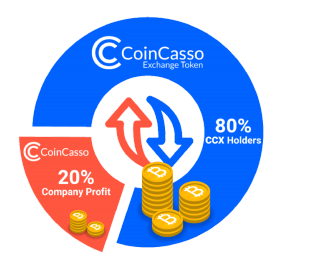 c. CoinCasso Paywallet app--> A portable hybrid cryptocurrency exchange guys! unlike other exchanges that needs only PC to see the full functionality of the exchange, not with CoinCasso! Since it is made by IT professionals Ozimski, it is fully functional and compatible with different devices across the globe. You will also be assured that the app works both in different operating systems worldwide.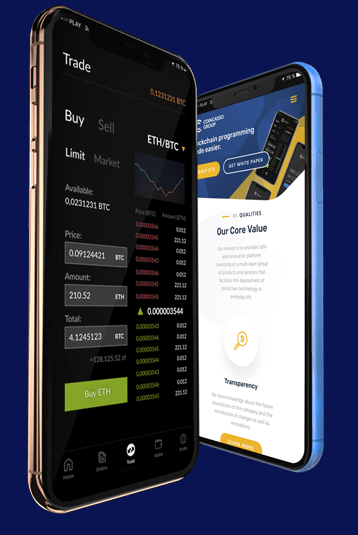 c. API integration--> API or application programming interface is a set of functions that interchanges data from one establishment to the other or one business to another business. In this type of scenario, CoinCasso will be the one facilitating the transactions being made using peer-to-peer, merchants that would be in the CoinCasso coalition, payment gateways like in convenience stores and the CoinCasso ATM network!
d. ATM network and Point-of-sales integration--> In a cryptocurrency world, it is important that your coin should be adopted easily and made available for the real-world applications of the cryptocurrency project and that is what CoinCasso specializes in! The CoinCasso ATM network will be the first one to setup the pioneer ATM network for mass adoption of CoinCasso! Now this is serious business!
When it comes to POS, point of sales will be distributed to participating merchants so that Coincasso users can buy real goods using Coincasso. Now that is cryptocurrency application in the real-world.
Future plans
--> In their whitepaper, they are also planning to have a blockchain academy wherein people will be more educated when it comes to using the blockchain jargons and other technicalities. Foundation for blockchain developers means Coincasso foundation will be having workshops for blockchain programmers so that there would be more aware of this amazing technology.
ICO/STO platform--> This means that CoinCasso will be the one to host ICO and security tokens as well in the future. I believe that the Coincasso team can do this because of their expertise in network and software.
In summary, this is a first of a kind of cryptocurrency that have plans to run its own blockchain and be able to apply the theories into world applications.
Here is their investor's dinner video:
https://youtu.be/tiRm8pQfswY
For more information, you may visit their website and other social media channels that I would provide below. Thank you guys for reading and more power to CoinCasso!
Website: https://coincasso.io/
White paper: https://coincasso.io/ENGLISH_CoinCasso_official_PLV1.pdf?v1.1
Coincasso blog: https://coincassogroup.com/blog/
Facebook: https://www.facebook.com/ccxtoken/
Youtube: https://www.youtube.com/channel/UCRGIWPbcK7pPlZ0bePHZxDQ
Reddit: https://www.reddit.com/user/CoinCasso
Linkedin:https://www.linkedin.com/company/coincasso/
Telegram: https://t.me/coincasso
Twitter: https://twitter.com/CoinCasso
Bounty0x username: @frankydoodle
Do you like my advocacy? You can donate cryptocurrencies here:
Donate BTC: 19udCJXqMVcAPgK3tNC7VdVjJirSAsanDK
Donate Ethereum: 0xDFD2144eb8CC1212551d50b00b18a2fEfcf6762b
Donate Dash: XkrQAsEgxMkZSrDkgoQhgoAWSVPhfs5Lyd
Donate Doge: DC6pGognFVU4wrt6AJtkmD7mXRKFepnMZQ
Donate Litecoin: LNKorfrjR12h7Ykx3Ros8kZF5UiUqmotav
Here are other of my blogging profiles:
You may also earn cryptocurrencies from here guys!
Publish0x:https://www.publish0x.com/?a=gl9avlrdG1
Hyperspace: https://hyperspace.app/u/5c2c71abffcf700006342187