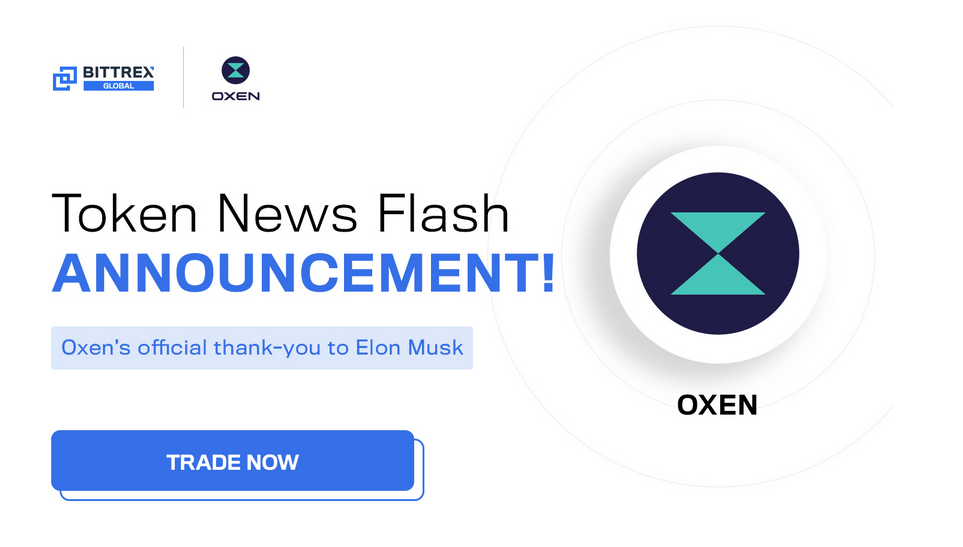 Not a financial advice!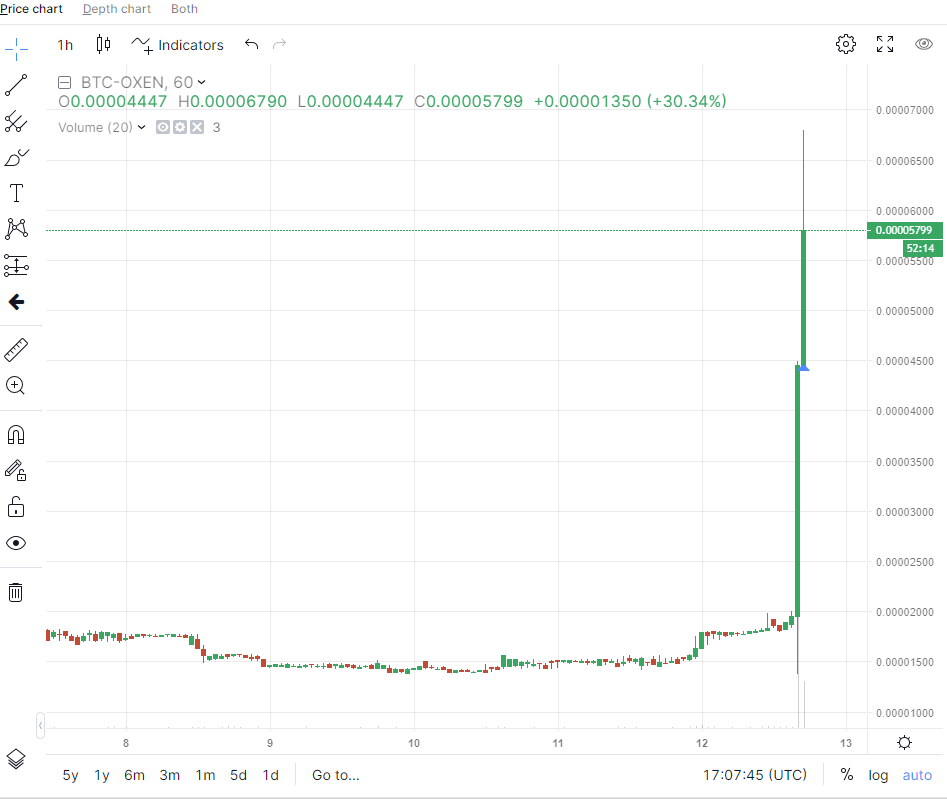 From Bittrex* newsletter:
Meet Oxen — the low-cap network that could. For the last couple of years, Oxen has been quietly building its blockchain apps — most notably, a hardcore private messenger called Session. Session runs on the superpowered Oxen Service Node network, meaning it's fully decentralised and has end-to-end encryption, anonymous sign-up, and onion-routed message sending.

After Elon Musk tweeted about Signal, private messengers like Session started getting a lot of attention. Session's user base skyrocketed to over 50,000 active users and growing. It's now one of the most-used blockchain apps in the world. You can download it here!

With such a popular app running on its network, the Oxen team got to work on supporting Session's success. Soon, Session will be implementing monetised features for power users. Some basic projections about Session's growth, user statistics, and conversion rates predict a huge amount of Oxen to be burnt in the Session monetisation program.
With Session's numbers looking so strong, the future for the project was already looking bright. Enter Mr. Musk yet again for another Oxen slam-dunk. Amidst a crypto tweet-storm, Musk spouted out a cryptic tweet: 'Low-key Loki'. What did it mean? Well, Oxen – a 'low-key' privacy project – was called Loki up until just a few weeks earlier. People quickly made the connection: in the space of an hour, Oxen's social media erupted, its website traffic increased 9-fold, and the coin's price went up 25%.

Was Musk really talking about Oxen (formerly Loki)? It's hard to say, but what we do know is this: Oxen is on the rise, and the small-market network owes Musk a thank-you.
Bittrex* is my referral link. Join through it if you like. It's your decision.
Ps: I exchanged XRP for OXEN. Finally, I got rid of Ripple. Now it will soar into the sky, of course.
---
Better and better