Yesterday, I've stumbled across one of @acesontop's famous Ask Leo posts. He's asking the question who still will be around once the bubble bursts and who will be gone by then. I found the question to be rather interesting as obviously, a lot of people will come during the bull run, buy at a bad time, and sell again, possibly at a bad loss. Others have returned just recently as they saw Hive push back up, once again believing there's easy money to be made. While those most likely won't waste their money again, chances are they'll just be burned again once the bubble bursts. To me, it's set in stone that I'll continue my crypto hustle no matter when and how bad the bubble is going to burst. But to me, the question goes deeper than that. What will I be doing before the bubble bursts?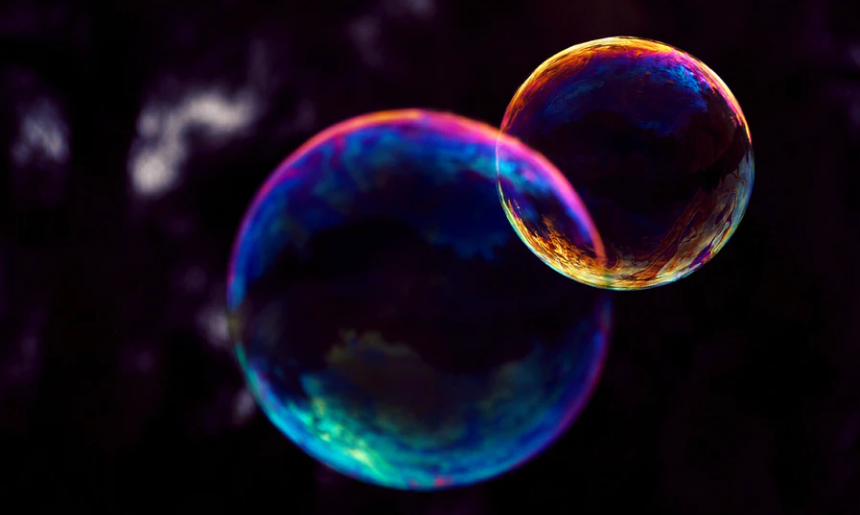 Photo by Marc Sendra Martorell
I've been toying around with crypto since 2019 but I really only got started when Covid-19 hit us and I suddenly had a lot of time at my hand and nothing to do with it. The more I learned the more intrigued I got. I've never perceived crypto as a way to get rich quick. Nevertheless, I understood very well that it absolutely has the potential of getting to live changing values rather soon. So the question is, what should be my play until the bubble bursts. Not knowing when and how bad the burst will be obviously doesn't help with making that decision. Looking at crypto's rather short history shows that the bubble bursting again is all but a certainty. But at what height? How much is everything going to loose? Nobody really knows.
Basically, there are two extreme options available to me - sell off everything at what I will believe to be close to the highest value before the bubble bursts or just hold on to everything until we'll see the dawn of another bull run. For obvious reasons, neither are really that appealing. If I sell way too early, I may end up being locked out with no crypto and prices never getting below the value I've sold at. Sure, after the bubble bursts, we might see everything go down 80% but as a matter of fact, we might just as well never see a dump like that again. On the other hand, if I'm just holding everything I'm missing out on a lot of potential gains and it might very well be several years before any of my holdings get back to the monetary value they held before the crash.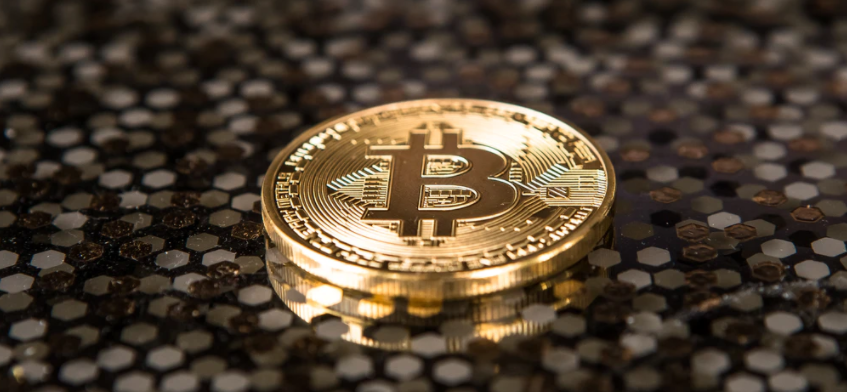 Ultimately, monetary value is another pretty important thing to consider. If I was to sell everything I hold right now, I'd make a nice fortune but it wouldn't change the way I'm living. If everything goes 5x before I sell, it would certainly change my life. If everything goes 10x before I sell, I basically wouldn't ever have to work again. Or would I? The thing is, selling my crypto would mean exchanging everything to fiat and quite frankly, I don't trust fiat one bit. We aren't seeing even a fraction of what the whole Covid aftermath is going to do to our financial system. For all I know, I could sell all my crypto for 2,000,000€ only to have the actual buying power decline in a few years time. We've seen hyperinflation before and we very well might see it again. So no, converting everything to fiat is not an option, I'm not going to rely on fiat only ever again.
Thanks to my rather good paying job I'm not depending on my crypto money any time soon either. So what am I going to do? Obviously, things may change any time if emotions take the better of me but it's nevertheless good to have a plan. So no, I'm not going to sell a lot of my stuff, but I will take some profits, mostly from the coins that I don't believe to recover as well as others in my portfolio. The BTC and ETH I hold I won't touch at all. BTC is simply the biggest fish out there and while it won't ever again see as huge gains as it did in the past, it's providing a lot of stability to my holdings. ETH on the other side will be hard to replace, no matter what people claim. It will remain staked for at least another 4 years before I consider doing anything with it. Almost the same goes for tokens with an actual use case that I believe in. BAT or AVA for example. I might sell a few of these if it feels right, but I'm going to keep the biggest batch and I might even use the money I make there to rebuy more later on. What I will fully sell are the random coins and tokens I've acquired over the years. I have 2 BCH for example and I don't see BCH ever getting anywhere. So I'll certainly dump that fully not looking back once I feel like I'm getting a close to ideal price for it.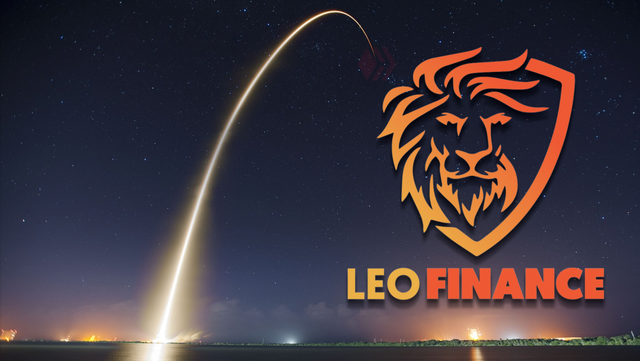 Well, and then there's the whole Hive ecosystem. Close to the end of the bull run post payout is certainly going to be tempting - making several 100 dollars or more with a single post? Well, this is going to be fun. I guess I'm going to sell off some of these earnings once I feel that the time is right. But other than that? Everything that is staked will remain staked. Actually, I don't intend to unstake anything I've staked ever again. I have 7,000 HP, 10,000 LEO, 20,000 CTP powered up at the moment and those are already earning me a nice daily return. Something the Crypto Maniacs are talking about a lot is imagining what will happen if the value of all that goes 10x. I want to add to that and ask, what will happen if both my staked amount and the price goes 10x? Well all of a sudden I'd be looking at 100x of what I'm earning today. Neither is going to happen over night, but I think it's very much possible. I've managed these numbers above within a year, starting from scratch, earning 7 cent with my first article. I'm sure I can get to 10x these numbers within 4 years if I keep showing up. The amazing thing is, with these numbers, I could easily make a living from Hive and Leo and honestly, that's the dream - it's the plan!
So yes, I'll sure as hell still be around when the bubble bursts. I'll be patiently waiting for the next bubble to build. And the bubble after that. I'm not in a rush, I don't need to be a fiat millionaire by tomorrow. But in 2025? In 2030? I very well might be in a position where I will never have to earn any fiat ever again and that's the outlook that keeps me going, no matter if Hive is going to drop to 10 cent or rise to 1$ tomorrow!
And that's all from me for today. Thank you all for reading and see you next time!