After coming back from my hiking trip this weekend, I've started to catch up on everything that had happened while I was away. One of the first things that caught my attention were a lot of posts on noise.cash where users rambled about high transaction fees they had to pay to move their Bitcoin Cash around. I thought this was really odd, as the low transaction fees is something that BCH keeps boasting about. Turns out, things aren't that great after all.
If you want to get into more detail about what's happening, here's a great article by Cryptonator explaining exactly what's going on. I don't want to do a rewrite of the whole issue, so I'll just give you a short explanation. Basically, every time you receive another tip on noise.cash, a small amount of Satoshis (sometimes worth less than 0.01$) is moved directly to your wallet. Almost instantaneously and without any fees. So far so good. Things change drastically once you want to move that money out again, though. Because each tip is handled as a separate entry, the information that needs to be written to the chain increases with every single tip you received. So if you collected tips for some weeks or even month, you end up with some absurd transaction fees to move your BCH out of your wallet again.
I did not notice this before because I'm moving my earning from BCH to Nexo on a daily basis but then again, I pay between 0.03$ and 0.1$ in transaction fees each time I do so, so that's not really that cheap either if you think about it. Long story short, many users are not exactly happy about these fees and it's more than understandable in my opinion. One of the main motives of launching noise.cash was probably to highlight how BCH is superior to BTC in terms of accessibility and to showcase how it can easily be used for micro transactions. With these fees manifesting themselves, though, it becomes more and more apparent that BCH isn't an ideal solution for micro transactions either.
Now I really don't want to engage in the BCT vs. BCH debate that's going on. Nevertheless, it proves that while BCH fees might be lower than BTC fees, they are still a lot worse than the fees you'd pay on other chains. On Hive, the transaction fee to move 0.001 Hive is zero. And the fee to move 1 Hive that came together from 1000 transactions of 0.001 Hive each? Still exactly zero. There are no fees on Hive, no matter how many transactions there are. This is something that noise.cash won't be able to compete with and something that needs to be made very clear once Project Blank launches.
As I had pointed out in an earlier artilce I did about a month ago, I don't think people will be using both noise.cash and Project Blank, at least not long term. The whole micro content concept only works if you engage with posts and comments and I don't see that happen on two platforms at the same time. So eventually, people will decide to either only use noise.cash or Project Blank. To me, there are 3 deciding factors that will determine that decision:
Ease of use
Expected payout
Number of users
In regard to ease of use, I'm pretty sure that Project Blank will come up ahead. noise.cash has a solid, clean interface, but almost 2 months after launching, it still lacks a lot of basic quality of live features and Project Blank is probably going to launch with a lot more features right away. In terms of number of users, though, noise.cash will obviously be way ahead initially. It will have had almost 3 months to build its user base once Project Blank launches and it has been very successful doing so. Consequentially, the deciding factor might be the expected payout and I think that needs to be our first focus when marketing Project Blank to the users of noise.cash.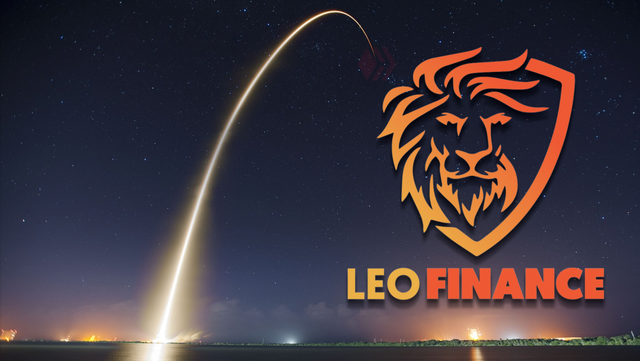 Obviously, there are many other important factors like decentralization or immutability but the truth is, many users don't care about that, at least not initially. We'll have a great chance to educate a greater number of people on why these things are so important to us, but it's not what will make them join Project Blank in the first place. That has to be done by cold, hard, financial facts. Once we have the first posts that hit payouts worth several dollars (or more, who knows where we'll start), people will get interested. Once they'll understand that there are zero fees involved with everything, we are bound to get their attention.
In my opinion, it will be crucial to accompany the launch of Project Blank by a host of content focused specially on users from noise.cash. That's something that we all can and should help with. Many of us have built a substantial amount of subscribers over there, I have 353 followers myself right now. If we explain how our focus is going to shift to Project Blank and why we expect this service to be way superior, I'm sure that a lot of them will follow. I won't leave noise.cash right away, even long term I might still use it to promote my content, but my focus will be Project Blank and people will need to understand why.
According to the latest roundtable, we are pretty close to an announcement already, so the snapshot is probably going to take place in about 10-14 days and Project Blank could launch as soon as March 1st. This could fundamentally change the way people look at both Hive and micro blogging in general. It's up to each of us to help create an unprecedented success story. I for one can't wait for its launch!
And that's all from me for today, thank you all for reading and see you next time!