As you might have realized by now, I mostly enjoy card based games and strategy games of all kinds. I love to take my time, go through all the options and possible outcomes, and make the ideal play whenever I can. Every now and then, though, I enjoy playing a more relaxed game as well. For a long time, this has mostly been Stardew Valley. The main issue there was that you only got to save your progress during the night, so I needed at least 30 minutes of uninterrupted playing time to get anything out of it. Some time ago, Steam presented me with another great option for my more relaxed gaming sessions - Dorfromantik. I liked the look of it right away and so I bought it without giving it a second thought. Luckily, it did not disappoint at all!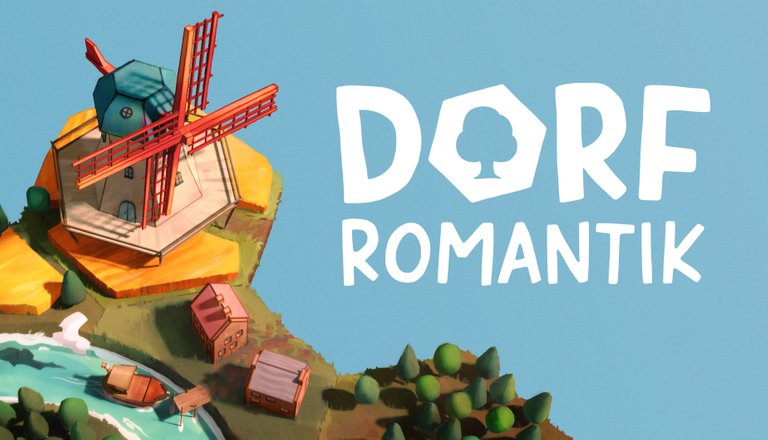 Dorfromantik is a laid back city and landscape builder. You start the game with a single hexagonal tile already placed and you then start placing additional tiles one by one next to the already existing ones. New tiles come from your stack and you can always see the next few tiles coming up. Each tile consists of 6 parts, one for each side of the hexagon, and always contains exactly one type of landscape for each part. That could be trees, houses, rivers, fields, and so on. Once you run out of tiles, it's game over. To prevent that, some of the tiles come with quests that you need to fulfill. These usually are either "connect at least XXX trees" or "have exactly yy houses". Every time you finish a quest, a few new tiles are added to the bottom of your stack.
You can rotate any tile as often as you want until it fits with the already existing landscape. For every matching type of landscape, you are awarded with points. At the same time, there are different goals to follow which will award you with new tiles or a new biome for your next playthrough. At first glance, the game seems pretty simplistic and you can get away with just randomly throwing tiles together for quite a while. The more tiles you place, though, the harder the quests get and if you don't plan ahead, you'll eventually be unable to fulfill them in time. Once you get a better understanding for how things are working, you should be able to place hundreds if not thousands of tiles before finally running out of steam. Looking at the high scores, some players probably are even able to play the game endlessly, although I haven't managed that yet.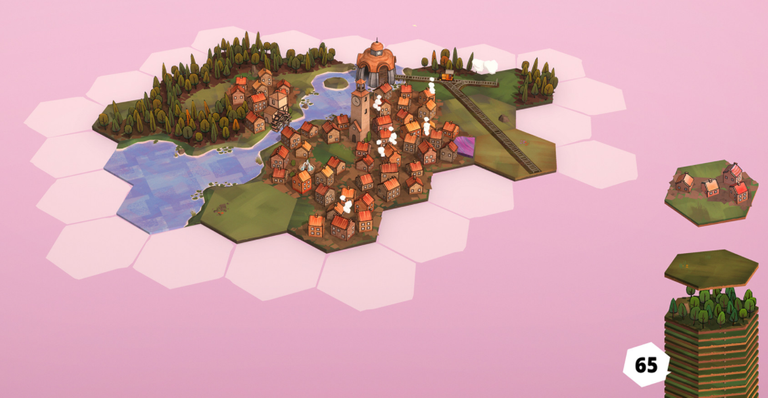 So as you can see, the game itself is pretty easy to learn but it takes quite a while to master it. What makes it so enjoyable to me, is that there's no rush at all for doing anything. You can look around the map for as long as you want, rotate your next tile and see where it fits. You can save&quit any time, so it's the perfect game if you just have 10 minutes to kill and want to lay down some tiles before moving on to something else again. At the same time it does get quite addicting, I've played for almost 4 hours straight the first time I launched it. Especially in the beginning, there's a great positive feedback loop where you do run out of tiles but know exactly what went wrong and what you could have done better.
The artwork is pretty adorable and with time, you'll create a beautiful landscape of forests, villages and extensive farms. There are a lot of moving parts on the map as well, trains driving around on your railways, boats shipping up a river. It's really relaxing to just look at what you've built and pause a moment before placing the next tile. The music and ambient sound ties in perfectly as well, making the whole game very enjoyable and relaxing at the same time.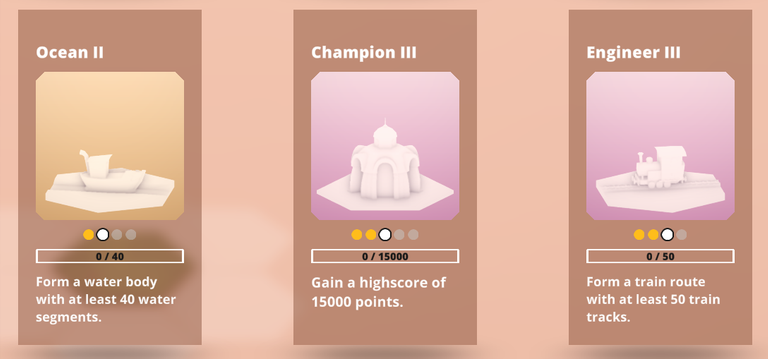 Thanks to the different unlocks, there's always a reason to start another game and start hunting another high score. The game is surprisingly replayable as well. Depending on your early tiles, your world will shape up completely different each time. Sometimes it will be full of rivers and railways, dividing your villages from each other. Another time you'll have that huge forest spanning half of the map. Nevertheless, don't expect it to be a game you are constantly playing. To me, it's best to play it in short sessions in between doing other things. Once you get a hang of it, you'll end up with a game that you can play for several hours and I really enjoy getting back into my already built up world every once in a while.
Take note that the game is still in Early Access, so there are going to be a lot of things added to it eventually. That said, it's already really polished and feels like a fully released game. There's nothing missing, or at least it doesn't feel like it. Looking at their roadmap, most of the points there will only add to the existing gameplay loop, so don't expect any major changes to come to the game later on. The game is sold at 8.99€ (so about 10$) on Steam and I feel like that's an extremely fair price for the entertainment you'll get out of it. It's sitting at an overwhelmingly positive rating with 97% positive votes out of 2,850 votes cast right now. Dorfromantik is the perfect game whenever you just want to relax a bit but still be challenged and presented with goals to accomplish. I wholeheartedly recommend getting it!
And that's all from me for today. Thank you all for reading and see you next time!