If you had anything to do with CUB Finance, now is the time to go there and check them once more. You would have noticed that the old CUB Kingdoms has now 0 APY and that a new CUB Kingdom is active. But this has some interesting options.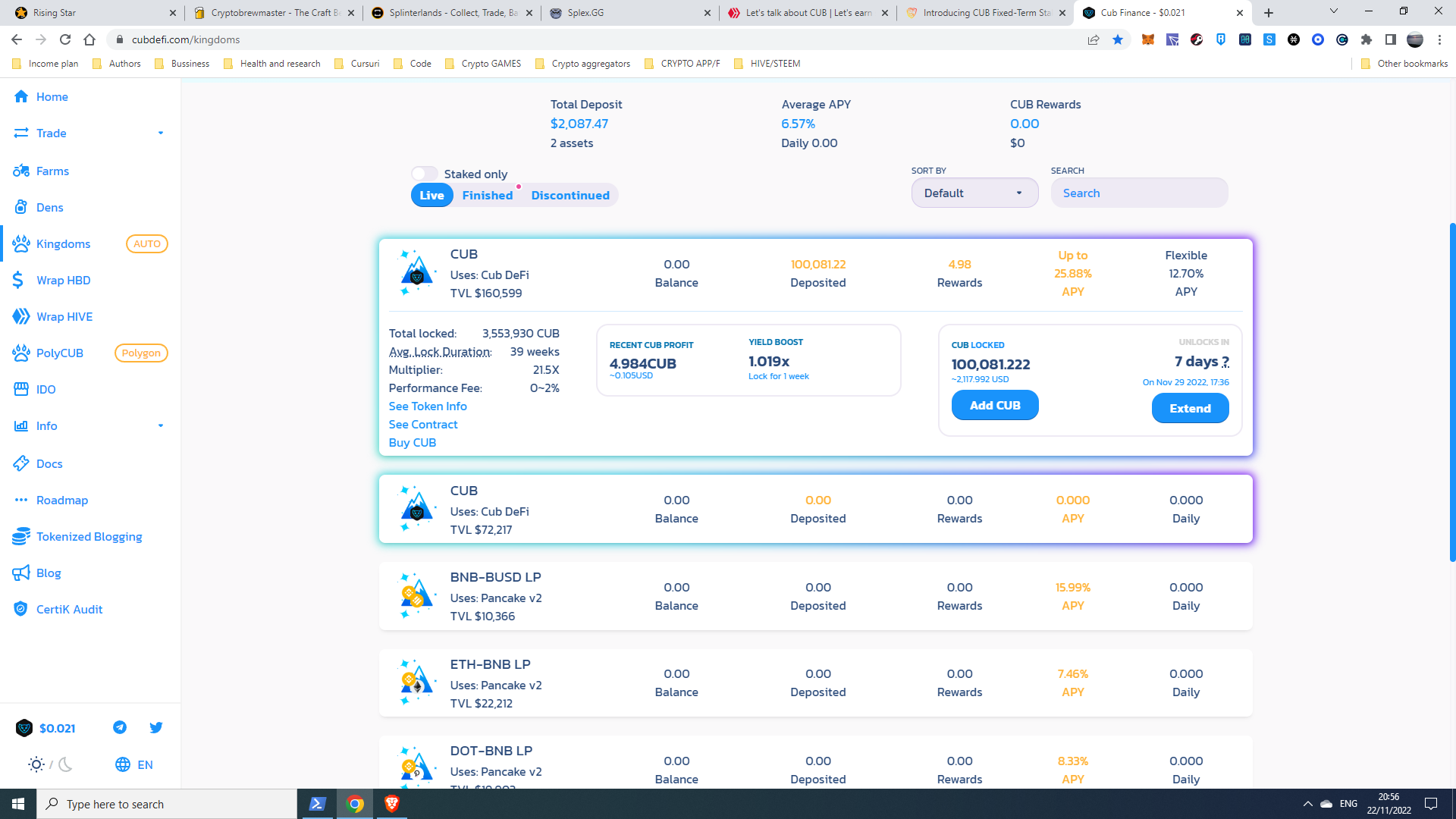 As you can see, the old Kingdom has something like 12% APY, but the new one got 2 separate components.
The first one is the Flexible option, which is 12.70% APY right now. You can withdraw your funds from here anytime you want.
But the second one, the most interesting option, is the Locked option, where you Lock your flexible staked CUB for 1 to 52 weeks, and the API is gradually increasing, until a maximum of 25.88% (right now), providing you more than double rewards.
As for me, as I was trying to understand how this works, I locked my CUBs for a week, thinking as my next strategy to lock them for 4 weeks and take my profit monthly, exchanging it into HIVE. I can do that easily using the wrapped Hive and the Leo Bridge from BSC to Hive blockchain ( link: https://wleo.io/hive-bsc/ )
So, to conclude with it, I am happy to get some extra profit out of my 100K CUB, and pleased to find out that the team is still actively improving the DEFI project on BSC too, as some were complaining that too much attention is given to the Matic side.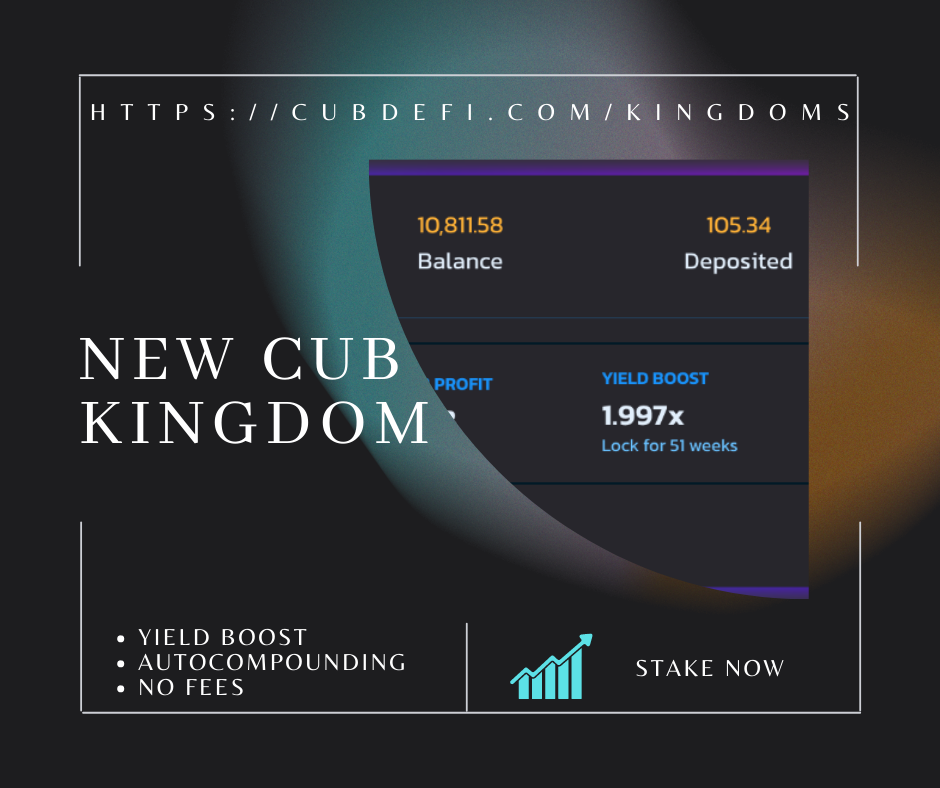 ​Cub Finance is a solid project, with a great potential to increase even more once the bear market is over, and, judging by all the market uncertainty, they provide quite decent rewards (up to 22.88% APY). One of my favorites, even if I am a bit biased as I like all the improvements tied to Leofinance (LEO - which is a Layer 2 token on Hive Blockchain).
All the best,
George
​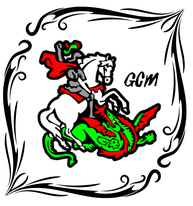 Why not...
...have fun and win rewards on my favorite blockchain games (Splinterlands- Hearthstone-like card game) (Mobox - GamiFI NFT platform) and (Rising Star - Music creators game).
...get crypto while writing on Publish0x blog, using Presearch search engine to maximize your income with PRE tokens. Use Torum instead of Twitter . I am also writing for crypto on Read.cash and Hive.
​