You are right, it is time for another weekly round-up of what I consider to be the most important updates in crypto, abd this time is exciting, well, more or less. After Facebook fiasco with Diem, now we have Alphabet number 2, I mean Meta. Mastercard is the boss in the news, and SHIBA is the hype you shouldn't buy right now. Or do you? Let's see what happened: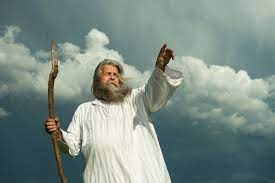 Bitcoin: El Salvador is buying the dip, once more, with another 420 BTC added to the country's treasury. Proshares alteredtheir BTC ETF just one week after they started. Is this good or bad? The 3rd BTC ETF was life few days ago, and the price of 100K is suddenly more and more real. Bitcoin is sold on auction by the Ministry of Justice in Germany, want to buy some? And Kazahstan is getting $1.5B from bitcoin mining in the next 5 years. Not bad for such a small country.
Ethereum: After Altair beacon chain upgrade proved succesful, the price for ETH just reached a new all time high (ATH) OF $4400. ETH daily issuance is also negative almost every day, thanks to the EIP-1559 upgrade, burning quite a bit of Ethereum every day.
Altcoins: We got a new exchange service called integral, a service for DEFI whales, to do large trades without causing a huge price movement. Well, cannot say much until I test it. NEAR announced an $800M grants fund, over 4 years, focusing on ecosystem, regionally and supporting startups too. A big part of it is allocated to DEFI DAOs. Cosmos (ATOM) is ontroducing Budget and Farming modules, making posible to create liquidity mining features in the Cosmos Hub Gravity DEX. Shiba Inu overtooked Dogecoin, making quite few people rich. There are money to be made with the shitcoins, but in my opinion, for every one making it, there are at least few hundreds that lost everything playing with fire. Polkadot announced a $777M development fund, most probably linked to their up-and-coming parachain auctions. Did you hear about Findora (FRA)? If not, do your research. UMA is linked with a brand new project, which seems to be quite impressive, I will tell you more as soon as I am ready to do it. Stay in touch.
NFTs: Adobe Photoshop added a new feature called Content Credentials, allowing you to prove that you are the creator of a specific NFT. KnownOrigin, OpenSea, Rarible and SuperRare already partnered with Adobe. Tyler Hobbs, the one with Fidenza NFT series, is launching a collection called Incomplete Control in New York City, and he got 1800 ETH paid for 50 of them 100 yet to be revealed artworks. My brother (that @pvmihalache, yes) will be happy to find out that Playboy just launched their NFT collection. They are on ETH, with a floor price of 0.1953 ETH (1953 being the year when Playboy was born). Even The Economist sold a NFT for 99.9ETH ($419K), most probably as a test run. On Splinterlands, we are on the day 92/365 on their one year long daily airdrop. The game numbers are higher than ever. You should be there.
Good News: Bank of Spain promised to clear the regulations for adopting crypto in June, and nothing is out yet, but the banks from Spain seems to be ready to offer crypto-related services soon enough. Barnbridge is working on some interesting products, such as SMART Alpha, something create to shift price risk from cautious investors to more bullish ones. The total of the assets under management (AUM) in crypto is estimated to be $75B, a huge increase from the $58B in March 2021. Almost good news, Putin said that they want to replace their USD treasury with other currencies, even some digital ones if needed. My only question is: wen Russian CBDC?
Bad News: NY based decentralized prediction market Polymarket is investigated by US Commodity Futures Trading Comission. This baffle me, how can you investigate a DAO, but then, they also want to regulate Uniswap, so, who am I to say that this looks funny enough for anyone who knows one or two things about crypto. ETH DEFI Cream Finance got hacked, via one huge flash loan transaction exploit, and more than $130M were stolen. This is the third biggest hack in terms of value, after Poly Network and Compound. The Financial Action Task Force released revised cryptocurrency guidance, introducing the term VASP - virtual asset service provider, wanting them to collect data about the one selling and the one buying - as participants in every transaction. Facebook is changing name to Meta, trying to capitalize the Metaverse Hype, with Meta as a company holding Facebook, Whatsapp, Instagram and the rest of them. DIEM as a wallet seems also to try to say that they are part of META and they are not Facebook. Are they? CoinmarketCap somehow lost 3.1 million user emails, which ended up of some hackers forum. Were they hacked? Did they avoid to inform us about it? More questions are raised right now.
Mass adoption: Mastercard just announced that any bank or merchant working with them can now integrate cryptocurrencies into their products. We are talking about cryptowallets, credit or debit cards offering rewards and loyalty points coverted into crypto. They partnered with Bakkt to start this new journey. Is this the bridge between the crypto and fiat that everyone is waiting for? After some hiccups in US, BlockFi is now working with Neuberger Berman as partner, as a separate entity, to develop new products (ETFs most probably being the first ones). As a fun fact, Blockfi also raised the interest offered for stablecoins from 8.25% to 9%, for the first 40K, and from 7 to 8% after that. Tesla may start to accept BTC as payment once more in the future. Coinlist raised $100M in a Series A funding round, being evaluated at $1.5B. Alchemy is evaluated now at $3.5B, after a $250M funding round in Series C, led by Andreessen Horowitz (@a16z). Saudi Arabia is experimenting with blockchain, but they said they don't want to replace cash with crypto. China Five Year Plan is focusing on blockchain, AI, big data and cloud computing, and this is why they will probably dominate the world market in the next few decades.
Joke of the week: Nigeria launched their CBDC, the eNaira, fully backed by their government and promoted as the Second Coming in terms of crypto, but this is not applicable in real life. More than 55% of Nigerians use Bitcoins, and this is mostly because the government is corrupt, and the Naira is under siege, losing value daily. What they want, and what will happen, there is a discrepancy between those two visions. The Nigerian government doesn't understand what BTC is, obviously, and their feeble attempt will probably fail.
​

All the best,
George
​
Why not...
...have fun and win rewards on my favourite blockchain games (Splinterlands- Hearthstone-like card game) (Mobox_ - GamiFI NFT platform) and (CryptoBrewmaster - Beer factory sim)._
__...get the higher rewards for your investments using _Blockfi_, __Hodlnaut __and __Celsius.network. _Get ETH while writing on Publish0x blog, using Presearch search engine to maximize your income with PRE tokens. Check my Lbry.tv channel in here and use Torum instead of Twitter . I am also writing on Read.cash.