What a week! While BTC is playing between 38K and 42K mostly, Elon wants to buy a Twitter and decentralize it, instead of building a new one. Terra (LUNA) is going for the 10 billion mark in treasury, and ETH is apparently delayed until the end of the year. What else? Read below: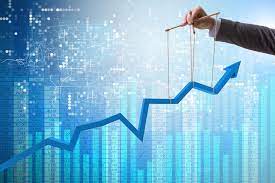 · Bitcoin: Blockstream, Block and Tesla partnered together to create a Bitcoin mining facility powered by solar energy, with a $12M project set to create 3.8 megawatts of renewable power. They want to test a theory proving that BTC mining can be done with zero-emission energy infrastructure. What else happened at the Bitcoin Conference in Miami? Peter Thiel revealed that Warren Buffer is his nemesis, Human Rights Foundation explored the potential of BTC to be used to empower political and human rights activists and Mexican billionaire Ricardo Salinas said that he is a firm Bitcoin believer. Bitmex founder Arthur Hayes wants to convince us that BTC will reach $30K in June, which is as good as me saying that it will be $50K, as I do not believe none of these prophets when we talk about crypto (China said ban, resulting in 20% of the crypto value down, then China said ban one year later, but crypto goes 20% up to as Elon bought a new pet, kind of prediction bias example).
· Ethereum: The long-awaited Ethereum Merge, the ETH Mainnet using Proof of Work combined with the Beacon Chain Proof of Stake system, was apparently delayed a few more months so instead of June, will be ready later this year, as the three recent shadow fork tests revealed bugs that still need to be worked out before the big event. The big thing is that, as soon as the Beacon Chain is ready and the merge is successful, all the ETH staked in there will be unlocked. Ethereum Altcoins market share is now 54%, down from 61% in December. Transaction fees also went down, by 37% ($424M), after the previous month they declined by 47%, the average fee being right now $12.13, and the whole month of March was inflationary.
· Altcoins: Terra (LUNA) Foundation's Treasury is now close to 40.000 BTC, they have also added $200M in AVAX, aiming for a $10B in total. We expect to see more of this, with Terraform Labs gifting another $880M (10M LUNA) to Luna Foundation Guard. DODO governance is struggling with a low voter turnout, so they decided to create a new voting system using off-chain signature collection, similar to Snapshot, but enabling vote delegation to proxies. AVAX is doing well with 92K average active users in Q1 (compared with 70K active users in Q4 2021), the daily transactions are up from 473K in Q4 2021 to 865K in Q1 2022, and 24hours NFT volume surpassed $1M (with a total market cap of $10B). The average fee per transaction was $0.67 in 2021, but new features were implemented this year. I have no NFT on AVAX, do you? RobinHood listed four new tokens on its platform: Shiba Inu, Solana, Polygon, and Compound. Why Compound, when there are better options, and what is SHIB token doing there? Well, I presume they are happy to make a profit in any way possible. They also have listed previously BTC, BCH, BSV, ETH, DOGE, ETC, and LTC. Wen DOT? Circle Internet Financial, the issuer of USDC, had new funding round raising $400M from Blackrock, Fidelity, Marshal Wace, and Fin Capital. They also hired 2 new executives to oversee policy and operations, to better comply with the regulations. Another stablecoin, Tether (USDT) launches on KSM (Polkadot canary network). Web3 infrastructure protocols like Filecoin, Helium, Arweave, and Livepeer seem to grow over the past 12 months. Which one do you add to this pile? Talking about Arweave, they just integrated AAVAX into the Bundlr Network. Thorchain (RUNE) is one to keep an eye on, after they reached $1B in TVL and $2B in swap volume, integrating Terra (Luna) into the network. Some believe that will increase even further, hinting at 500% from now. Acala is looking to integrate LDOT and LKSM as collateral assets on Anchor. You can transfer them to Terra using the Wormhole bridge. Solana is the best performing crypto, with 23.2% in March. Compound governance is looking to make some changes after the project did not perform as expected in the last quarter. The market just went down again, with 11-12% on average in every sector, Web3 seeing the biggest decline, followed by the gaming sector.
· NFTs and blockchain games: Uniswap Labs launches Uniswap Labs Ventures, a new venture arm looking to invest in Web3 projects, with undisclosed funds available. Before this move, Uniswap already invested in some blue-chip projects like MakerDAO, AAVE, and Compound Protocol. Ignite, formerly known as Tendermint, launched a $150M accelerator fund for Web3 projects. Fidelity, the fourth largest asset management company, wants to launch two ETFs, the first banking on Metaverse, and the second one looking to gain exposure to companies related to crypto, blockchain, and digital payments. Things are not looking well for the Axie Infinity's Ronin blockchain hack, as the hacker started to move parts of the funds through mixers like Tornado Cash, and the experts estimate up to two years until they will be able to recover most of the funds. In a strange turn of events, the North Korean Lazarus Group hacking unit was linked to the Ronin exploit. They are working on their Origin feature, adding new shiny things, this week we had Runes and Charms, and improving it after they address the multiple bugs discovered. This week, they also offered a sneak peek into the Land gameplay, with a short video teaser. The owner of 104 CryptoPunks, 0x650d, took an $8.3M loan using them as collateral, via NFTfi, an NFT-backed loan marketplace. Bored Apes is getting its own film trilogy, "The Degen Trilogy", with the support from Coinbase, and they will premiere at NFT.NYC in June. Animoca Brands acquired Eden Games, the creator of Need For Speed: Porsche and they want to use their experience to improve their REVV Motorsport racing Metaverse. Avatar platform Genies raised $150M in a funding round, being valued at $1B after that. They are trying to develop a custom avatar-based metaverse platform for Gen Z, and they already have partnerships with Warner Music and Universal Music Group. Splinterlands tokens SPS, SPT, and Vouchers are doing well, increasing slightly after they published the plan for their node validators sale (read here). Japan most popular social media app, Line, launched an NFT marketplace called Line NFT. Jack Dorsey First Tweet NFT, bought with $2.9M, was on sale, receiving only a $280 offer for it. Ridiculous, isn't it?
· Good news: Golden Sachs invested in the blockchain security firm Certik, in their latest $88M funding round. But will this give the banking system control over new cryptocurrency projects? We will see. Top Tier Exchanges' market share surpassed 90%, with Coinbase, Gemini, Bitstamp, and Binance being the top 4 ones with an AA Rating. Pantera Capital is planning on closing their first blockchain fund in the next few weeks, after they raised $1.3B, double the $600M projected when they started last year in November. They did say that a second blockchain fund is planned next year, aiming to invest in early-stage, private tokens, and venture capital. Binance received provisional approval to operate as a broker/dealer in crypto in Abu-Dabhi, looking to become a fully regulated crypto service provider in E.A.U., and this will make it possible to offer their services in the Middle East and North Africa. Swiss crypto-company Nexo, in collaboration with Mastercard, is getting ready to introduce the Nexo card, a crypto-backed card, with 2% cashback in BTC or NEXO, in both digital and physical form.
· Bad news: Coinbase needed to disable the Unified Payments Interface (UPI) shortly after launching in India due to regulatory uncertainty, days after they entered the Indian market. On top of this, crypto trading volumes went down big time starting from the 1st of April in India, due to the 30% tax on crypto-profits, deducted at source (and you cannot offset gains with previous losses). On the 1st of July, another controversial tax will take effect, a 1% tax deducted from your portfolio. WazirX and CoinSwitch Kuber, two major Indian crypto exchanges, also disabled deposits via UPI, shortly after Coinbase did the same. What is happening in India? Former Ethereum developer Virgil Griffith was sentenced to 5+ years in prison in New York, as he helped N. Korea to evade international sanctions, by sharing detailed educational material about blockchain after giving a talk at a crypto conference in Pyongyang, in November 2019. Amazon considers selling NFTs, but they are not interested in crypto payments.
· Joke of the week: How to lose 99% of your money in a few moves, or the story of the ICHI token. On April 11 the price of the ICHI native token fell from $143 to $1.70, a 99% loss, and while some were shouting "rug pull", the truth was much more simple and mundane, as they decided to increase the LTV ratio limit, leading to excessive borrowing, resulting in massive liquidations. There are voices saying that 85% is way too high collateral, combined with the fact that the team didn't use any supply caps. As an idea, the project was helping any third party to create stablecoins of their own, and remove the DEFI dependence on centralized stablecoins, and this was something cool enough to get more than $3.5M in February 2020. Now their total value locked stands at $31M, a small part of the $130M deposited before the crash.
Note: My Splinterlands referral is https://steemmonsters.com?ref=mightyrocklee .
All the best,
George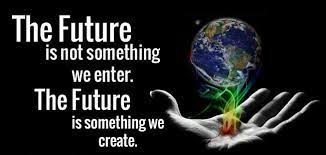 ​
Why not...
...have fun and win rewards on my favourite blockchain games (Splinterlands- Hearthstone-like card game) (Mobox - GamiFI NFT platform) and (CryptoBrewmaster - Beer factory sim).
...get the higher rewards for your investments using Blockfi, Hodlnaut and Celsius.network. Get ETH while writing on Publish0x blog, using Presearch search engine to maximize your income with PRE tokens. Check my Lbry.tv channel in here and use Torum instead of Twitter . I am also writing on Read.cash.