First, you need to check my Zealy contest where I decided to share some of my Hive profit with everyone. Cool prizes!
Sprint Rewards
Ends on 30 June at 1:00:00 BST
5 Hive + 1000 SPT + 1000 LVL
4 Hive + 800 SPT + 4 LEO
3 Hive + 600 SPT + 3 DHEDGE
2 HIVE + 400 SPT + 2 POB
1 HIVE + 200 SPT + 100 DBLN
Also, as the week is gone soon, some crazy things happened lately. The US declared war on, conservator crypto, and this divided the country in two: Republicans and Democrats. It seems that they really want to make the dollar obsolete and worth nothing long-term. I am sure either China or Europe will thank them a lot in the next decade. This is how the US will fall, as every other empire that ruled the world before them. And we live to see it. Bitcoin didn't really care about this war declaration and recovered in only 48 hours. I think that crypto will start to go up soon. What else? Check below: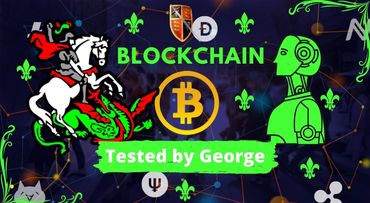 Bitcoin: Crypto exchange Mercado Bitcoin has obtained a payment provider license in Brazil, allowing digital solutions through its fintech service, MB Pay. Stablecoin Issuer Tether invested in a green energy project in El Salvador, a large-scale Bitcoin mining farm powered by renewable resources. JPMorgan predicts strong retail demand for Bitcoin as the next halving event is approaching. As for now, 24.700 tokens were minted using the BRC-20 standard, on the BTC blockchain. Bitcoin developers clash over BRC-20 tokens and NFTs, some even saying that the system is being abused. Bitcoin-denominated Life insurance provider raised $19M from some serious investors, aiming to use AI and exclusively accepting BTC for premiums and claims, aiming to facilitate the transfer of digital assets upon the death of BTC holders.
Ethereum: Arbitrum blockchain stopped processing transactions for a few hours, due to a software bug, but was quickly fixed. ETH price today is $1832, increasing slowly.
Altcoins and stablecoins: USDC issuer Circle is ready to get regulated, as former CTFC chairman joins them as new chief legal officer and head of corporate affairs. AI tokens outperformed all the other token classes, with RNDR and AGIX increasing more than x5 times year-to-date. Grayscale's GBTC discount is now at minus -43%, as they persist to challenge the SEC to transform it into a spot ETF. We now have Firedancer, a Solana validator client developed by Jump Crypto, enhancing SOL scalability and reducing latency times. Binance suffered a drop to 43% in market share, compared with 57% in February.
Blockchain games and NFTs: Wombat Dungeon Masters created a new option for staking, on Polygon, the third one after WAX and EOS, while they launched land NFTs and the Dungeon Worlds feature was launched, with a Dojo to train champions and get XP, and a mine, if you own land. The DEC burning campaign on Splinterlands seems to be a big success, with more than half a billion DEC tokens being burned, the survey boosts sale expired and the new roadmap seems quite exciting. CP will be soon replaced with SPS staking, and the more you have, the more you earn in the higher leagues.
Good news: UK Financial Conduct Authority is introducing new regulations to address the mismatch between consumer investments and risk tolerance, going for clear risk warnings, non-misleading ads, and a cooling-off period for first-time investors. European Customer Protection Group targets social media advertising by crypto influencers, asking for stricter measures to prevent them to mislead users. Crypto custodian BitGo acquired fintech infrastructure company Prime Trust, getting ready to offer a comprehensive range of solutions for institutions and fintech platforms. Elliptic boosts crypto-risk detection with ChatGPT integration. Google searches for BTC and crypto hit multi-month lows.
Bad news: After some technical difficulties, at least $35M was stolen from Atomic Wallet, and the North Korean Lazarus Group is suspected of hacking. Russia's Rosbank started to explore cryptocurrencies as an option for cross-border transactions. The US House Republicans aim to establish oversight for digital assets addressing the industry demand for regulatory clarity. OpenAI CTO's Twitter account was hacked and tried to promote some crypto scams, talking about a fraudulent airdrop offer of AI tokens. Apple introduces a Vision Pro Headset, a mixed reality headset sold for $3499, but there is no mention of the metaverse or anything related to crypto in their future projects. Former Minnesota Vikings owner, Reginald Fowler, has been sentenced to over 6 years and ordered to forfeit $740M for his involvement in a crypto scam. The Metropolitan Museum of Art agreed to return a $550K donation received from FTX, as part of a refund from FTX's debtors. The appeal against the bail of Do Kwon has been dismissed in Montenegro. Kim Kardashian and other VIPs' EthereumMax lawsuit is still ongoing. A Major Australian bank will implement restrictions on payments to crypto exchanges, quoting the customer high risk.
Joke of the week: So, the SEC decided to sue Binance and Coinbase for operating an unregistered securities exchange, as Coinbase was challenging the lawsuit, stating compliance with regulations and seeking clarity on crypto rules from SEC. Coinbase was thoroughly investigated and checked when they launched their IPO on the market, for quite a few months, and everything was deemed to be ok at the time. What changed? Robinhood already removed all the tokens categorized as unregistered securities by the SEC. Coinbase won't delist assets or shut down staking, quoting "business as usual", but their Moody rating was downgraded from stable to negative. . Binance has 13 charges filed against it, and they responded by saying that they actively cooperated with the regulator's investigations in the past. They underlined once more the SEC's misguided refusal to provide clarity and guidance in the industry. The SEC answered by trying to freeze Binance.us assets, and Binance is now removing USD-based trading pairs, shortly after they suspended the USD deposits today. Twitter's Jack Dorsey claims that ETH is security. leading to outrage among crypto experts. To put it in context, 61 digital assets were considered securities, including BNB, BUSD, SOL, ADA, MATIC, ATOM, and many others. Then, the US DOJ wanted Bittrex to pay penalties first, before customer repayments, as an objection to their bankruptcy plan. Some people will get max losing their money in this governmental money-grub, I can see that. SEC chairman, the most hated man at the moment, Gary Gensler, stated that there is no need for any other crypto for now, as you can make USD, EURO YEN, and other digital currencies controlled by a central bank. No kidding mate, this is exactly why there are so many, to annoy guys like you. We will talk a bit more in a few years when the dollar will not be the global main form of currency anymore.
​
​
All the best,
George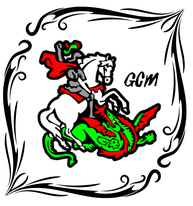 ​
Why not...
​
...have fun and win rewards on my favorite blockchain games (Splinterlands - Hearthstone-like card game) (Mobox - GamiFI NFT platform) (Wombat Dungeon Masters NFT staking on WAX) and (X-Portal - Elrond all in one app, free NFTs, and more).
...get crypto while writing on Publish0x blog, using Presearch search engine to maximize your income with PRE tokens. Use Torum instead of Twitter. I am also writing for crypto on Read.cash and Hive.