I remember like it was yesterday. (In fact it was 9th of March 2021, almost one year ago, when Cub DEFI launched on BSC and after just 12 hours they reached $2M in TVL.)
But I digress, so, almost one year ago I started to invest in CUB, and this was my initial blog post about them. As I was writing on their platform - Leofinance.io for a while.
I started to use them initially with some BNB, but as the rewards went a bit down, I moved my BNB back to binance to use them for the Launchpad events. Still, the payment for BNB is not that low, even now.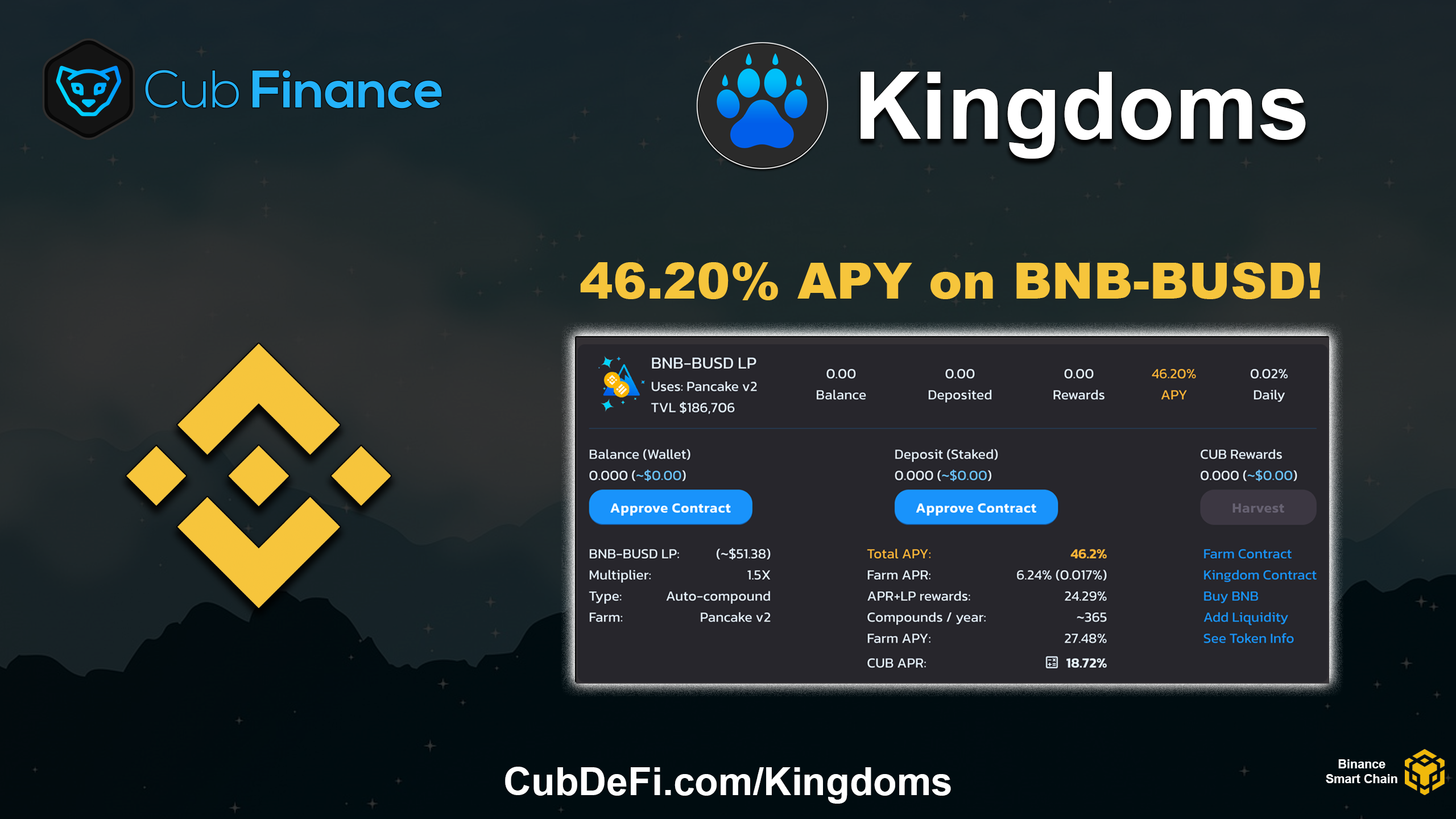 But the greatest move that I ever did was to keep my CAKE tokens in here, as the payment is still the highest around even today, one year later. Not to mention that I managed to accumulate some impressive 11K+ Cub , compounding nicely for a 33.33% APY right now. At $0.317, this is not bad at all, for a period like the one we live through (some even call it crypto winter). Look at this one:
Keep in mind that the best next option on their native website PancakeSwap is 61.46% APY for the Auto-Cake pool. Some of my friends are using CUB for Bitcoin (BTC) and Ethereum (ETH) following offers: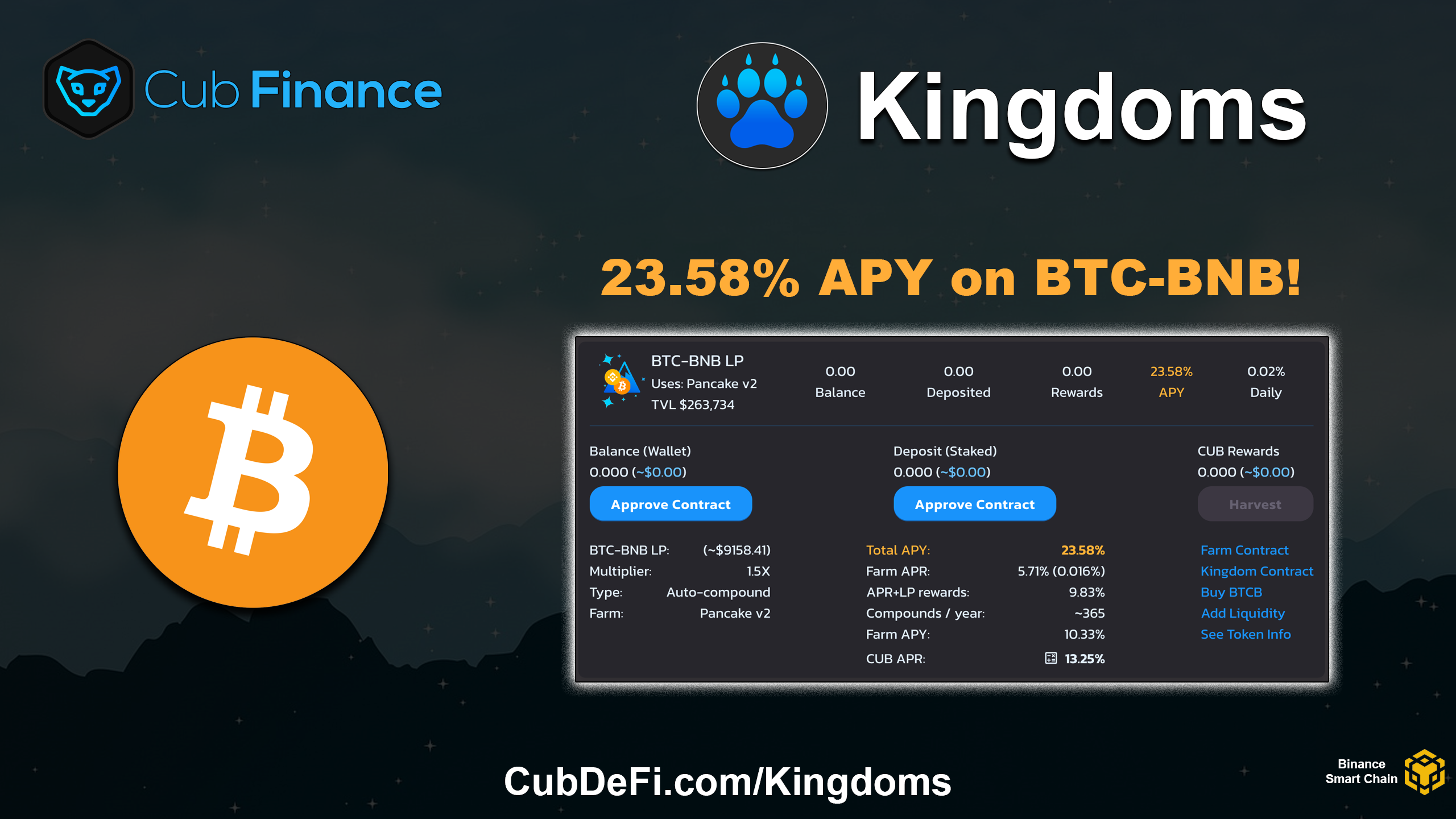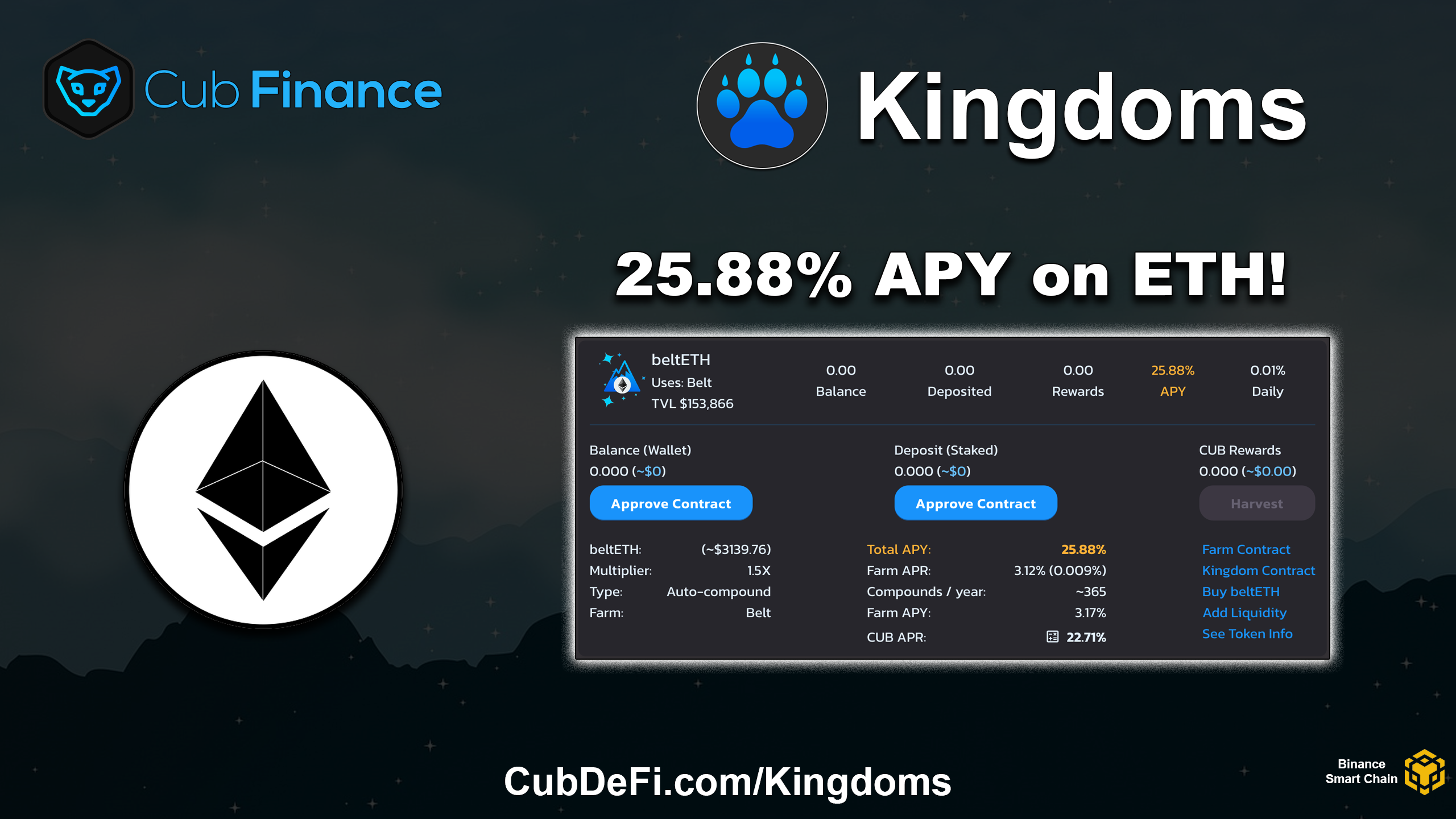 If you like to compare, this is what the other good crypto-solutions offer for them:
Celsius - 6.72% for the first 30 ETH, going down after to 4.42%, and 7.81 for first 0.25 BTC, going down to 3/83% after that.
BlockFi - 4.5% for the first 0.1 BTC and 1% after that, with 5% for the first 1.5 ETH, and 0.25% after that.
Crypto.com - up to 8.5% for both ETH and BTC, but to reach that level you need to have some insane level of CRO tokens staked.
There are few more options, but you got the idea. On top of that, the team is solid, they work hard, and there is a Certik certification. They managed one whole year without major problems, so I presume this make them safer than some newcomers. They have also quite a treasury, spreaded through few major blockchains, such as ETH, HIVE and soon MATIC, if the rumours are true (new product PolyCUB to be launched really soon). So, in case of hacking, they do have the resources to pay you back, I am sure.
Just in case you are risk averse, and you work with stablecoins, this is the stablecoin graph: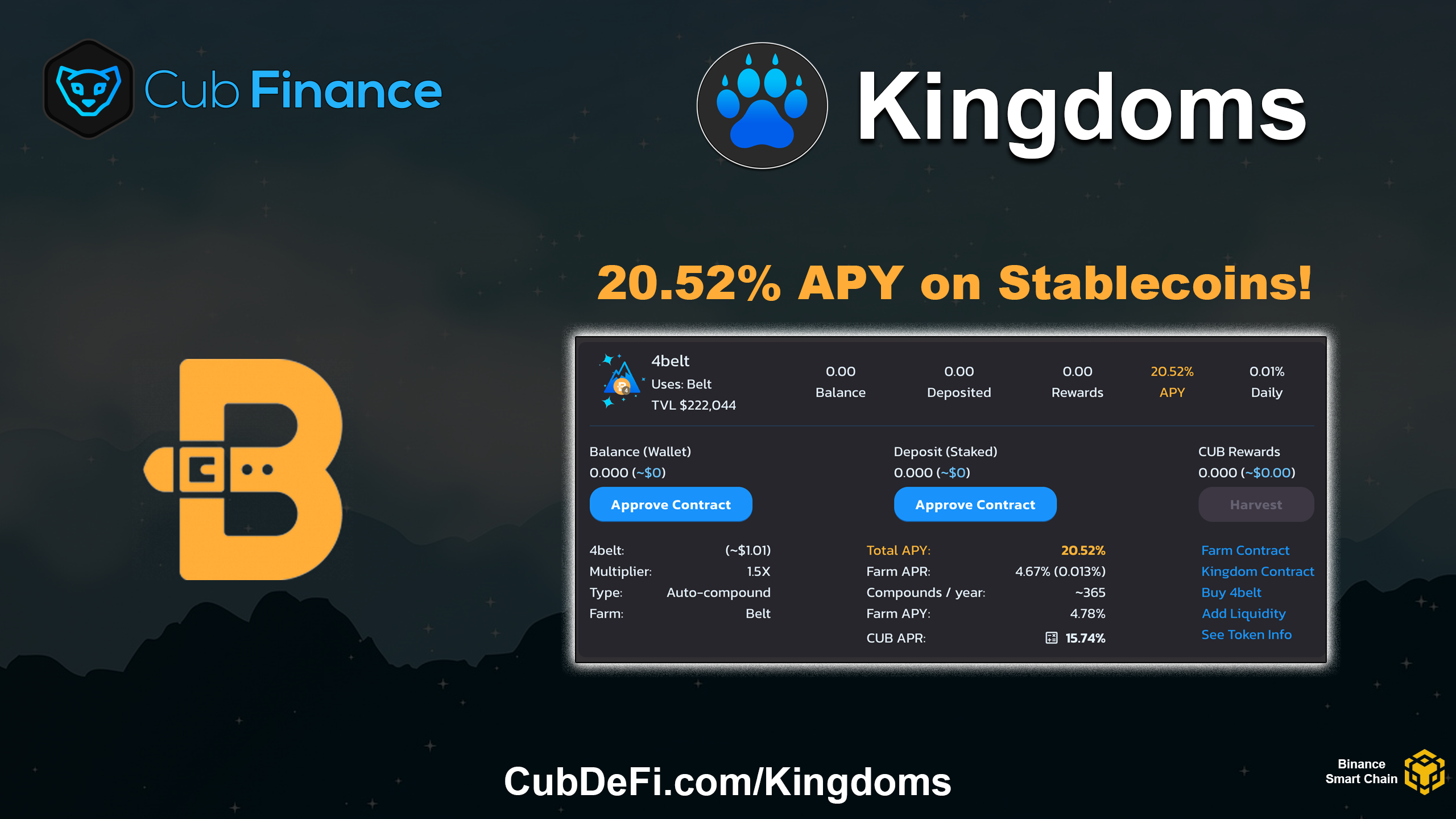 But this is not the only reason to use them. I use their bridge quite often to transfer funds as Leo/Bleo for example, between BSC and Hive blockchain. Cheaper than Binance exchange, even for small amounts. Sometimes I wonder how that they got only $10M+ in TVL, and I think that the marketing part needs to be improved, as the team is great at creating, upgrading, underpromising and overdelivering the project, but not that much at making the world talk about their product. Once this issue is solved, I am sure the value will go up significantly.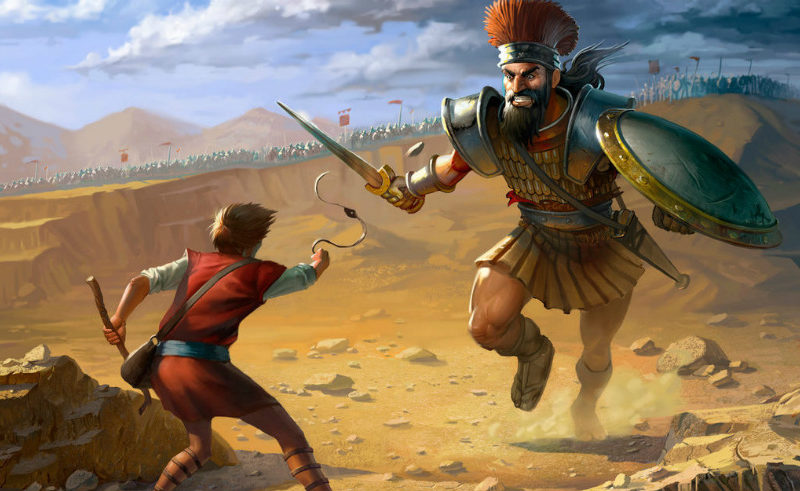 They are the little David solving all the big Goliaths problems. Other than that, the team is solid, the members are well known in some communities (not anonymous, this is not a thing anymore), and their track record is impeccable.
As all the crypto informations, do not take my word for it, do not trust me, go and check the website for yourself. You will be glad that you discovered this one early. Believe me.
See you soon,
George