Quick note before we get started...
If you haven't begun your own BAT journey yet, what are you waiting for? Download Brave to start earning passive crypto for web browsing. (Or, to learn more, read my Brave: In Depth post.)
---
RT100K series catch-up:
---
Since we left off...
Another month is in the books! After deploying my first 2 BAT accumulation campaigns back in Part 2 of RT100K, we're finally starting to see the fruits of our labor. But we sure as hell ain't taking our foot off the pedal -- let's catch up on what I've been up to since we last met:
1. Cranked up IRL backpacker referrals
Summary:
Wtf do I mean by this? Well, for those who don't know, I spent the last 2 years backpacking in New Zealand and Australia, so I've been extremely lucky to meet tons of awesome people from all over the world.
And since travelling can be unkind to one's wallet...backpackers are notoriously stingy with how they spend their money, and their time while abroad. This presents a fantastic opportunity to introduce a whole swath of people to Brave.
Just a couple weeks ago, during a late night in my hostel, I heard an English guy talking to his girlfriend about how quickly his data cap kept depleting on his travel SIM card. So, being the sneaky little shill that I am, I pounced on the opportunity...
"Hey guys, didn't mean to eavesdrop, but I heard your internet charges are racking up a bit on your data plan?"

"Yeah! It's crazy!"

"Have you ever heard of Brave? It's basically the same as Chrome, but it saves a ton of data by blocking all those background trackers that hog your connection..."
One thing leads to another, and before you know it, I have 2 new Brave referrals in about 10 minutes of conversation! I'm not making that story up by the way--it's 100% true! I actually regret not asking for a picture of them with their Brave Browser up on their phones...so here's a stock photo of some backpackers: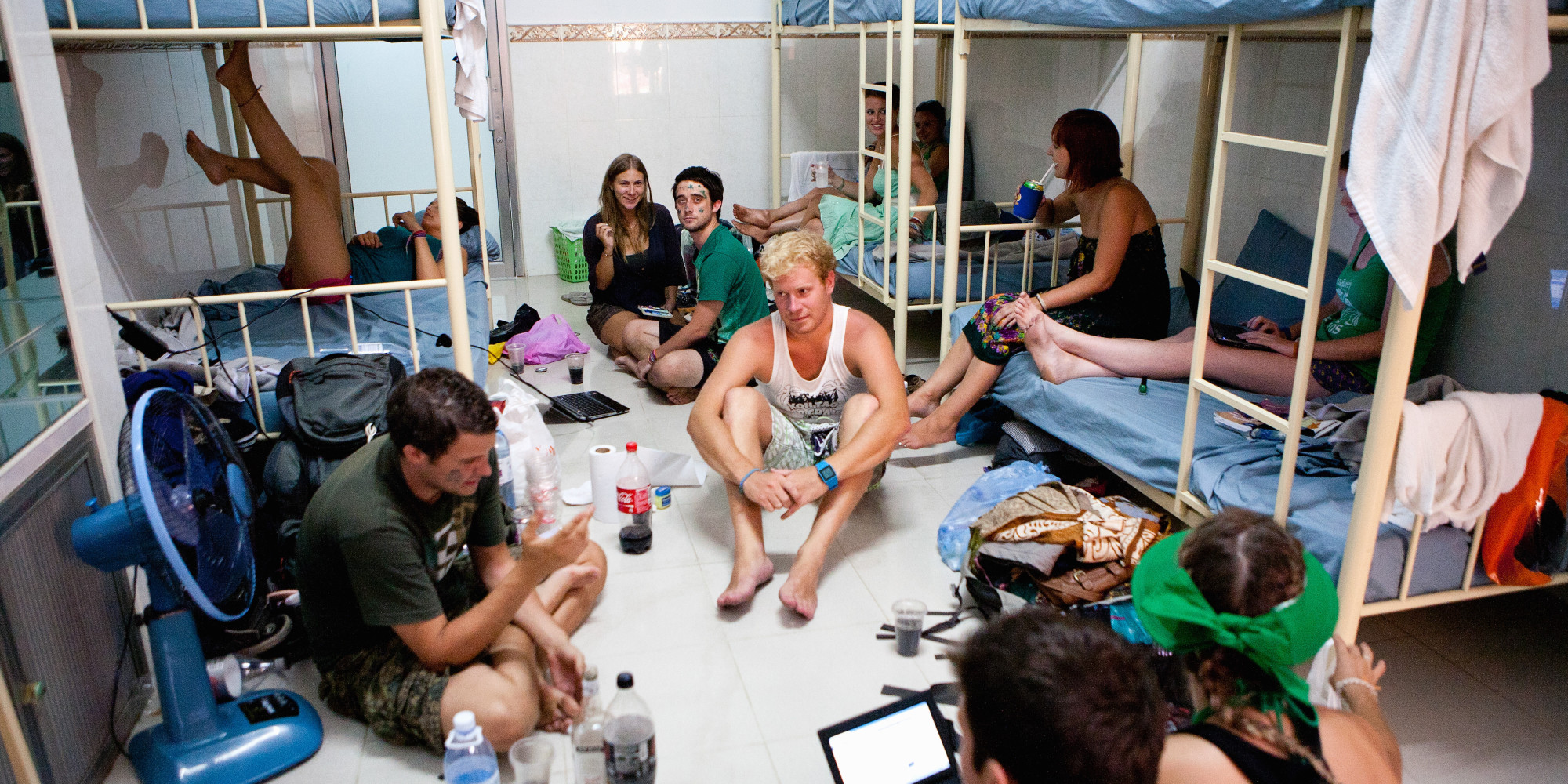 Anyways, occurrences like this one happened to me on numerous occasions since I posted RT100K Part 2, and thus, I've seen some very nice gains in my BAT numbers since then!
2. Pumped up Twitter marketing on my Brave blog post
Summary:
Twitter continues to come through for me! Despite having just over 100 followers, I've been getting a TON of marketing value from tweeting out Brave-related content. This is in great thanks to the fact that way back in my first Twitter campaign, I tagged a bunch of Brave team members to show them some love.
They appreciated this shoutout far more than I had anticipated, and a few of them have even followed me back! This has been extra awesome, since every time they retweet my Brave-focused P0x posts, it brings in a couple of Publish0x referrals for me as well
Biggest lesson to be learned here...Don't forget to put your P0x referral into your share links, folks! ;)
Extra-special shoutout to Luke Mulks (Business Development Lead at Brave). My man has been liking/retweeting basically all of my Brave posts, which has been an enormous help in building some street cred on crypto Twitter <3
So, what can be learned from this surprising amount of engagement from the Brave team?
If you're with me on this BAT journey, I HIGHLY RECOMMEND that you make an effort to connect with them!
The Brave project is still a relatively small operation in the scheme of the internet, so its team members are far more receptive than you'd think to keeping in touch with their passionate community. It never hurts to tag them, and show some love!
Alright, enough babbling. Let's get into the latest numbers on my BAT grind:
Progress Report:
---
Pending Publisher Payout:
Locked up in Atomic Wallet:
Total: 451.13 BAT
% toward 100,000 goal: 0.45%
---
Achievements Unlocked:
BLEW past triple digits total BAT
So close to half a percent towards goal (baby steps :D )
Broke 300 Publish0x followers
Nearly 500 BAT in just 2 months? I'll take that any day of the week!!
---
The grind continues!
Huge shoutout to all of the new followers that've been hopping on board recently. You're AWESOME. I've got a great feeling about what the home stretch of 2020 will bring...so don't forget to hit the follow button for updates, and drop a comment with your own stories & stats so we can grind on this journey together!
Until next time,
-Ben
---
Follow Me:
Affiliate Links:
*I use and love all of these, so feel free to ask questions about them in the comments!*
Publish0x - Y U no sign up yet?? Earn crypto for writing AND reading!
Brave Browser - Like Google Chrome, but earn crypto!
Presearch - Like Google search, but earn crypto! (Referral bonus: 25 free PRE tokens)
Atomic Wallet - The best wallet out there--safely store, stake, and exchange your crypto! (Referral bonus: 5 free AWC tokens)
Unstoppable Domains - Claim your name in the future of crypto payments and decentralized websites (Referral bonus: $10 off your first order!)