2022 has come to an end and I have been keeping close track of my Gambling Dapp Portfolio that includes SBET (Sportbet.one). This is a Recap of 2022 reviewing the price, dividends and everything else that went on with this project along with a look into 2023...
100% Reliability!
Similar to Betfury.io which I reviewed yesterday (Link), Sportbet.one had 100% reliability despite the site being down for a couple of days due to a ddos attack on their provider. Aside from that, I never had any issues with the site whatsoever, taking bets has always worked and they always have been settled properly with almost instant payouts after an event is over, Dividends also almost always get released on Monday around the same hour and they never failed in the 158 weeks since I have been invested tracking everything. It as also always been possible to buy or sell SBET even though when there was a liquidity pool it could not be done with somewhat larger amounts as that pushed the price up or down a lot. Recently they listed on Coinstore where SBET can be bought or sold without pushing the price too much when done in smaller orders. At least for buying this works as there is a trading bot running that gives SBET some volume.
The Sportbet.one bookie also provides ways for web2 players to bet by creating an account logging in with their social media account or just creating an account using an e-mail address and the on-site customer support chat works really well and quickly for those that have questions or need to get bet settlements fixed for some reason. They recently also introduced bonuses for new and existing players (See Sportbet.one (25$ No Deposit Bonus))
100M extra SBET were released recently which was the first in a long time when extra coins came in circulation which did put some pressure on the dividends. 500M more is set to be released but given how long it took for the 100M now to unlock I don't think it will be released anytime soon. At some point this year it looked like the devs were going to stop the development and promotion of the platform seeing it as a finished project and just letting it run but they did kick back in action.
So overall 2022 showed to be another reliable year for the platform which doesn't guarantee this will also be the case in 2023. The bear market might last longer than expected, regulation might kick in badly, and for all I know there might be a rug pull at some point.
Using Sportbet.one Bookie

Sportbet.one is one of the Crypto Bookies that I personally use occasionally to take selective bets as at times they have decent enough odds. I have been fairly successful betting with them coming out on top but at the same time don't think I would be able to beat them with volume. They have limits on each bet and adjust the odds instantly as a nice market making mechanic and for the most part are just similar to other 1x2 bookies in the odds and ther margins they take.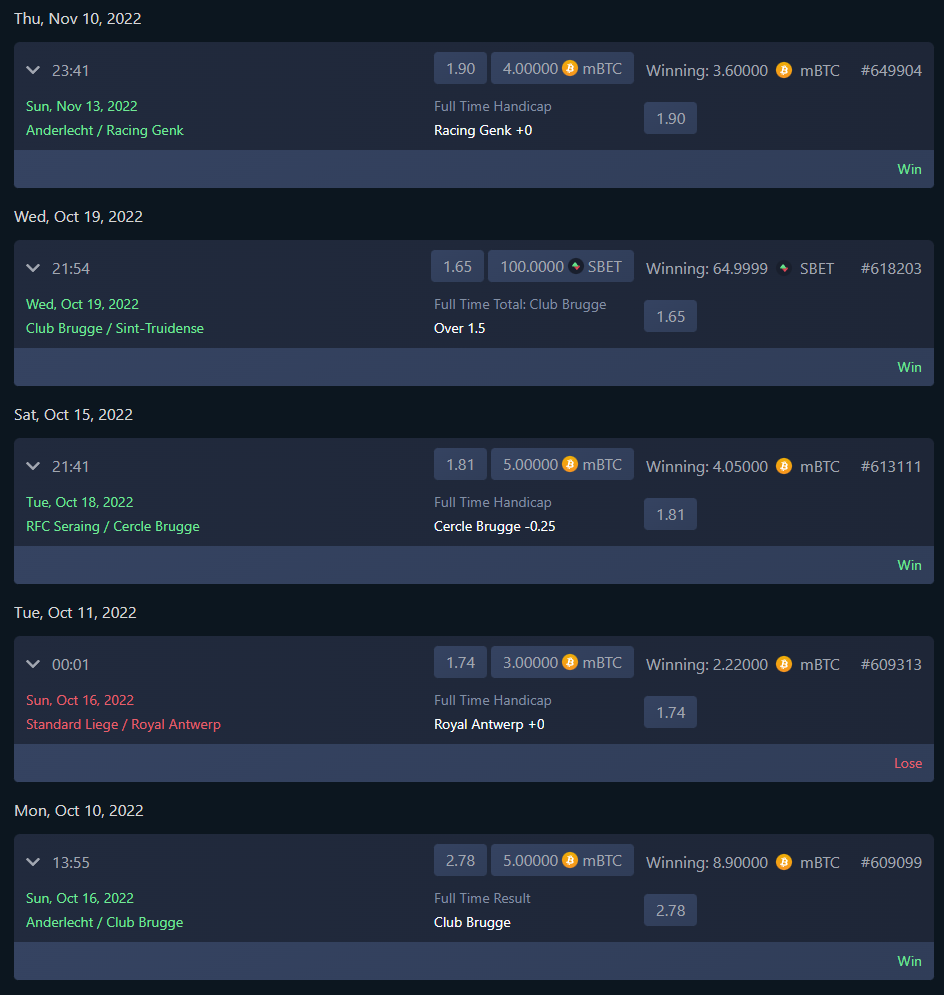 So while I manage to beat them based on my betting experience and discipline, I don't see much danger of them getting crushed by smart money in general. I also think they monitor things and void bets of players that clearly try to take advantage of mistakes one way or another. A regular bettor like me never had any issues whatsoever.
---
SBET Price & MarketCap
While Bitcoin lost 65% of its value this year and most altcoins easily did -90%, SBET actually managed to book a price increase from 0.00284$ to 0.00296$ which is a modest +4.2% but this before counting the dividends (See Below)!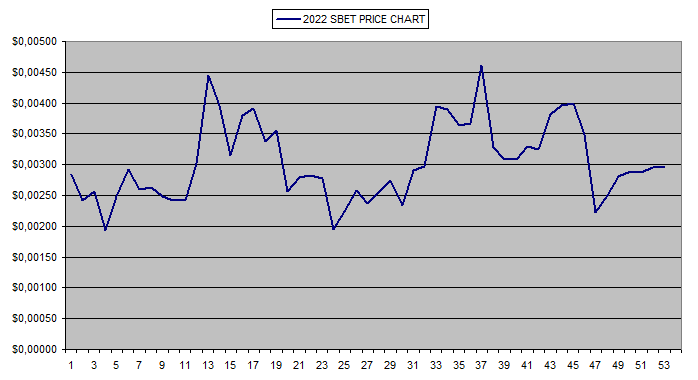 I guess this is the advantage of a coin that isn't well known with still a very small and realistic market cap. The total value of coins in circulation ranged between 800M and 1.8M this year which on top is backed up by actual revenue that comes from players actually betting without getting mining incentives that dilute the supply like crazy as for BFG tokens. There is also no real conflict in interest for the devs as they largaly rely on their SBET tokens for revenue under the same rules as the actual SBET holders.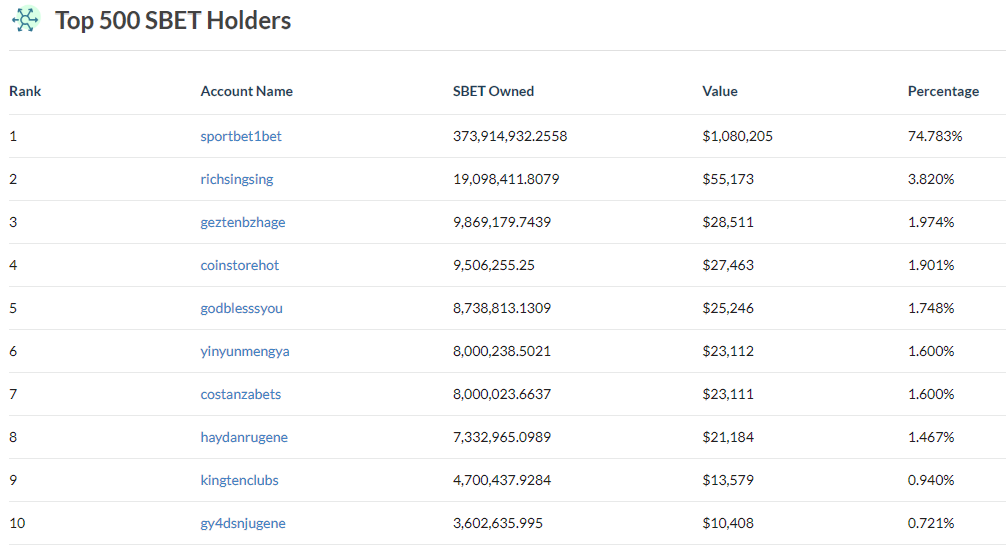 The team now holds nearly 75% of the supply and they are not dumping it. So there isn't that much available for investors that want in at current price as the returns have been reliable and solid.
---
SBET Dividend Payouts
No extra coins are minted and nearly 100% of the circulating supply is staked to get divideds that are calculated based on the betting volume. 2% goes to SBET holders and 1% goes toward affiliates of which I believe SBET is the standard referral for players that don't use a link (I'm not 100% sure of this though). All this make the Dividends very stable overall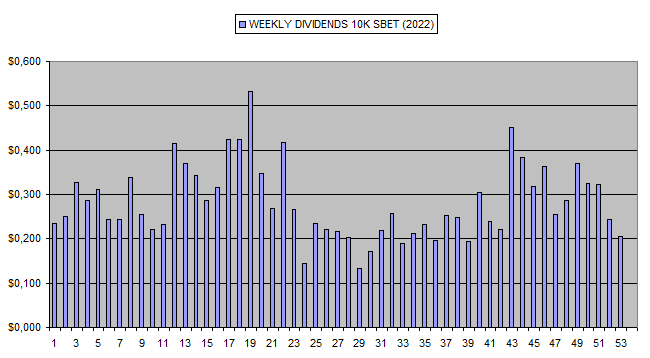 10k SBET which currently costs 28.4$ at the start of the year in total provided 14.961$ worth of dividends over the course of the year. This is over 50% on a yearly basis!
Other Numbers & Metrics
I have been keeping track of a lot of other numbers and metrics weekly over the course of the year.
The Number of Weekly Active Users saw a spile near the end of the year with the world cup but since has come down a bit again. Overall the number is still small but there has been a sign of a very slow but steady growth over time

The Account Balance used to process bets ranged somewhere between 70k and 130k most of the weeks

Personal Performance
I guess SBET has been my best performer over the year and right now I'm quite glad I'm pretty heavy into it. I did double my holding from 4 Million to 8 Million always just buying extra when there was a dip. In total this yielded me a whopping 9574.59$ worth of dividends. This calculated if I would have sold for Dollars every single week which I didn't do.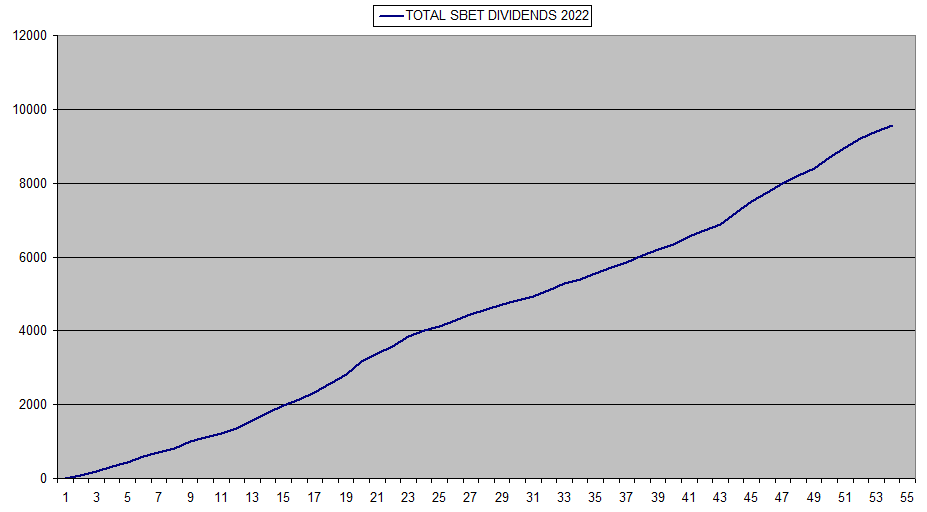 Based on the individual tokens that were paid out, it added up to this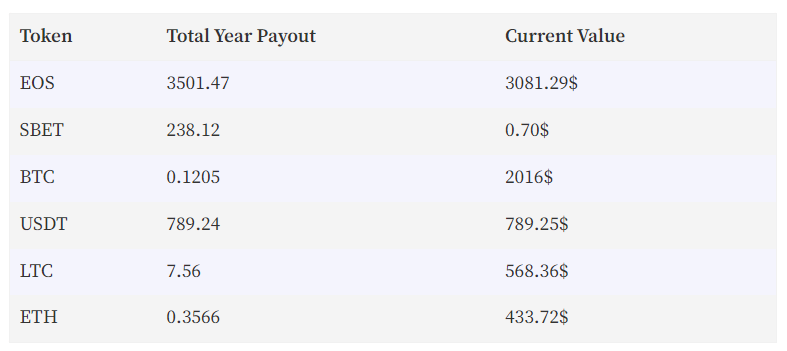 This combined added up to just over 5089$ in value at the start of 2022.
2023 Expectation & Plan
I don't expect spectacular things from SBET in 2023 as new user acquisition is just incredibly hard, especially in a bear market. I do see players continuing to use the platform even if the bear market gets worse which should hold things up as a hedge. Similar to how SBET highly outperformed the market during the bad times, it will likely underperform the market in the good times as there is just less room for speculation as the value is based on actual revenue. I'm still hoping more adoption will come and things go wild but realistically I'm already happy if it can continue to provide similar returns in 2023.
I like even numbers and I kind of have 10M SBET as a final point I hope to reach one day. At the same time right now I'm overinvested since it did so well and need some other coin to go crazy before I would consider getting myself up to 10% SBET in one go.
---
Conclusion
It was a relatively quiet but solid year for Sportbet.one which outperformed the market by a lot booking a profit on the price without even counting the 50%+ Dividends. There are a lot of things that I'm still liking about this platform and I'm willing to 'gamble' on it doing ok going forward. It also remains my best way currently to get passive returns that I can use to re-invest or pay some bills. All of this doen't mean SBET can't go down in 2023 as it remains a very small market cap project with very high risk involved!
Crypto & Blockchain-Based Bookies and Exchanges that I'm personally using as they allow anonymous betting with no KYC or personal restrictions...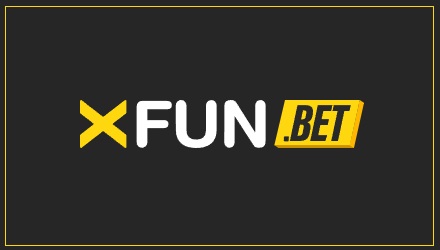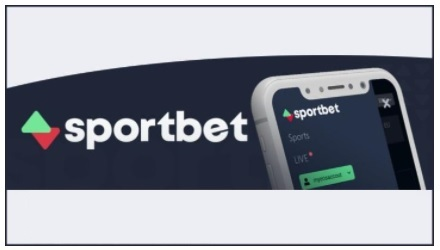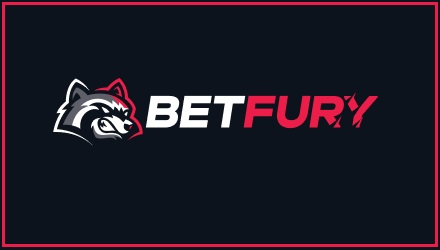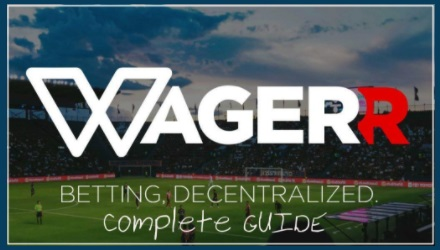 Play2Earn Games I'm Currently Playing...

---
Hive: https://hive.blog/@costanza
Noise.cash: https://noise.cash/u/costanza
Leofinance: https://leofinance.io/@costanza
Twitter: https://twitter.com/costanzabets