There are more ways to bet on Sports in a decentralized way on the Blockchain these days. This means no KYC requirements while users can bet straight from their own crypto wallet without them needing to trust the bookie with their funds and no personal limits or bans for winning players. This is a full guide for Wagerr.com
Disclaimer: I personally like, use, and have invested some in this project and have never had any issues with them during the time I have been following the development. Also, check my guide on sportbet.one
Wagerr Fundamentals
Wagerr is a blockchain that allows for decentralized betting. It uses distributed blockchain technology to execute betting contracts. It escrows stakes, verifies results, and pays out winners. Basically, the developers add markets to bet on with odds that seem to be connected and move along with the broader betting markets. Users can place bets with the native WGR cryptocurrency directly on wagerr.com/sportsbook or using the Wagerr Electron App (download on wagerr.com). New WGR is minted to pay out winning bets while WGR from losing bets is being burned potentially making the supply deflationary.

WGR is currently trading at 0.11$ with a total/circulating supply of around 217 Million WGR giving it a market cap of 24 Million Dollars.
The project started somewhere around 2016 and the team continued to build during the bear market with plenty more to come. They have an actual product that is being used as 10 Million WGR (1.1 Million Dollars) was bet just in the last 7 days. There no KYC allowing anyone in the world to place bets without regional restrictions without personal limits and all transactions being processed securely on the blockchain with neglectable fees. It is not possible for the fund to be frozen with guaranteed payouts solving at least some issues many users face when using the traditional bookmakers or exchanges.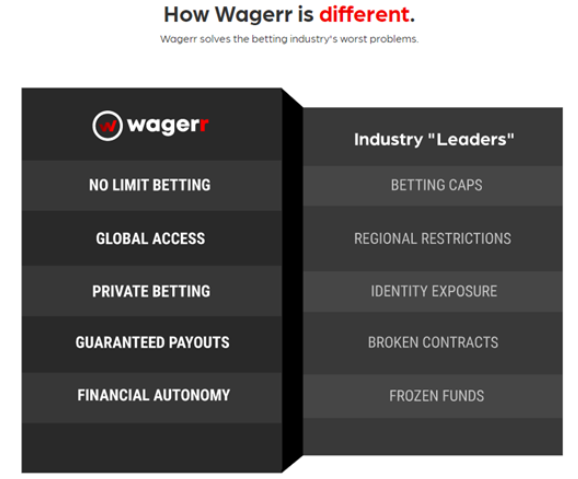 It is possible to run a masternode that requires 25000 WGR (currently 2750$) to be locked to get a part of the betting volume on the platform (It is also possible to just stake WGR). If the volume grows, the returns will increase giving more incentive for people to run a masternode locking up more WGR which makes it more scarce. Right now, there are 2700 Master Nodes locking up 30% of the total supply.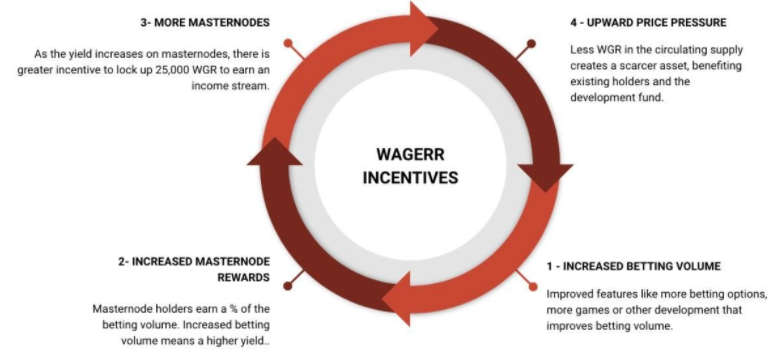 ---
Easy 1-Click Sign-Up Guide
They have made it really easy to create an account on wagerr.com/sportsbook without the requirement for an e-mail, password, or having to download the entire chain. Instead, a private key will be generated and stored in a cookie of your browser so you are logged in when visiting the site. You are also given a 12-word seed phrase you need to keep secure as it is the private key to your account to recover or transfer it outside of your browser.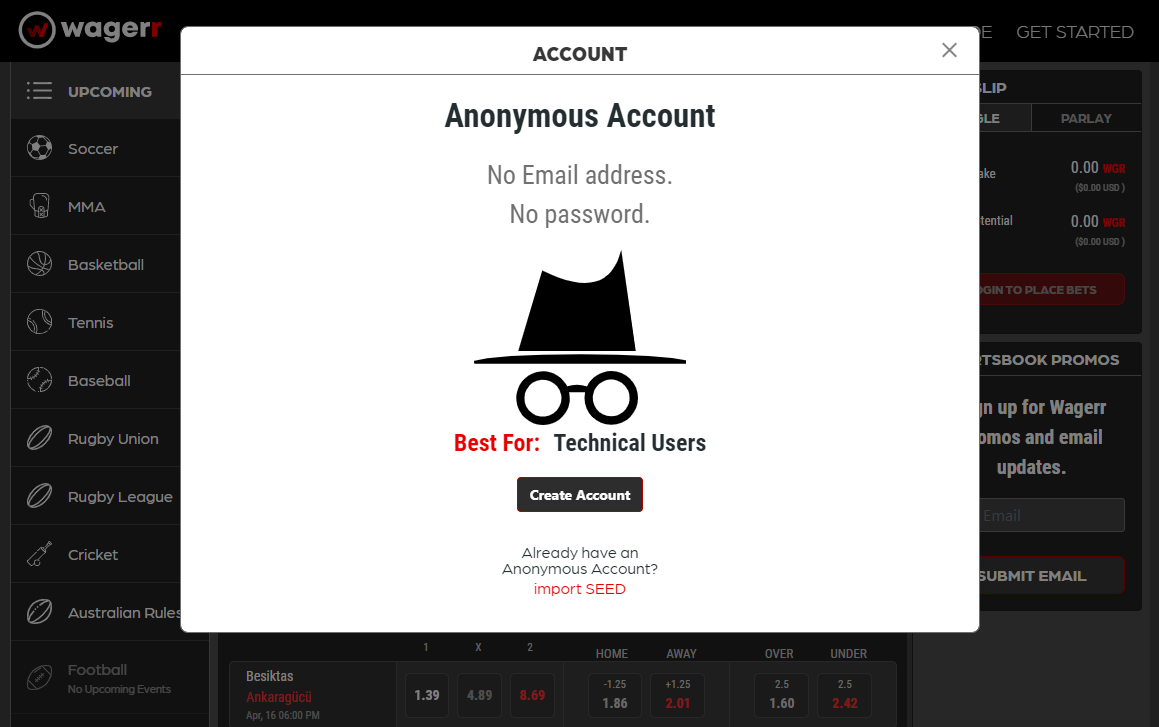 Getting Funds in your Account
All betting happens in the native WGR cryptocurrency right now so when using the platform you indirectly also betting on the price of WGR not to crash. There are plenty of options available to get WGR onto your account directly from the website buying with Cerdit/Debit card or using other cryptocurrencies to convert. They are partnered up with instaswap. These options should be quite convenient but they likely come with quite some transfer costs which don't get you as much WGR compared to directly buying and transferring through an exchange. WGR is listed and traded on mostly smaller centralized exchanges like crex24, coinsuper, ionomy, beaxy. They also have trading pairs on both Uniswap (Only for whales due to ETH Gas Fees) and Pancakeswap which is likely the best option for most people as it fairly easily allows for anyone with a Binance account to get WGR.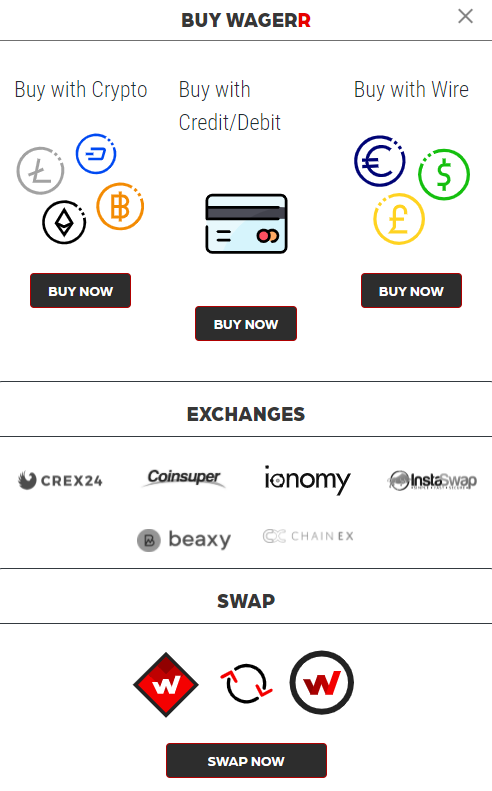 WGR Swap on Binance Smart Chain
For anyone who is used to working with crypto, this is the cheapest and most easy way to both buy or sell WGR given the low fees. For anyone new to crypto, this is a step-by-step tutorial...
Install Metamask
This is the most popular Ethereum Wallet which also supports the Binance Smart Chain. The Chrome Extension can be downloaded here with very straight forward to create an account.

Connect to Binance Smart Chain Network
Once inside Metamask, you are by default connected to the Ethereum network and you need to manually add and connect to the Binance Smart Chain. Just go to Setting, Networks and manually add a new network with the info shown in the screenshot below.


Transfer Funds from Binance
You can now withdraw any currency to your Metamask address from your Binance account using the Binance Smart Chain (BSC) BEP20 (BSC) withdraw option. Within minutes, the funds should arrive and you will be able to swap them.

Swapping to WGR
I am personally using cubdefi.com for swaps on the Binance Chain but pancakeswap is also an option. You won't find WGR in there right now and you will manually need to enter the issuing address (0xdbf8265b1d5244a13424f13977723acf5395eab2) to be able to see it in the list. (See Wagerr Website News for more details)


Get WGR from Binance Chain to Bookie Account
In a final step, you will need to unwrap the WGR on the Binance chain getting it on your wagerr.com/sportsbook account in order to start betting. To do this, you need to use swap.wagerr.com where you can enter both your Binance Smart Chain address and your Wagerr address which will give you a Binance Chain Account to send the funds to. Right now, I believe the swapping is done manually so it can take up to 24 hours as stated on the website. For me, it arrived within less than an hour.
---
Sportbook Available Markets & Limits
Right now, betting markets on wagerr.com/sportsbook is limited to all major sports & leagues with only a handful of betting options (1x2 / Asian handicap / totals) and the limit for a single bet is 10000 WGR (1100$ at the current price). The odds are fair and at times the best available on the market. There was news that other sportsbooks are adopting the Wagerr platform as a way to hedge their risks in case they have too much exposure on one side (see Commercial Onboarding Begins).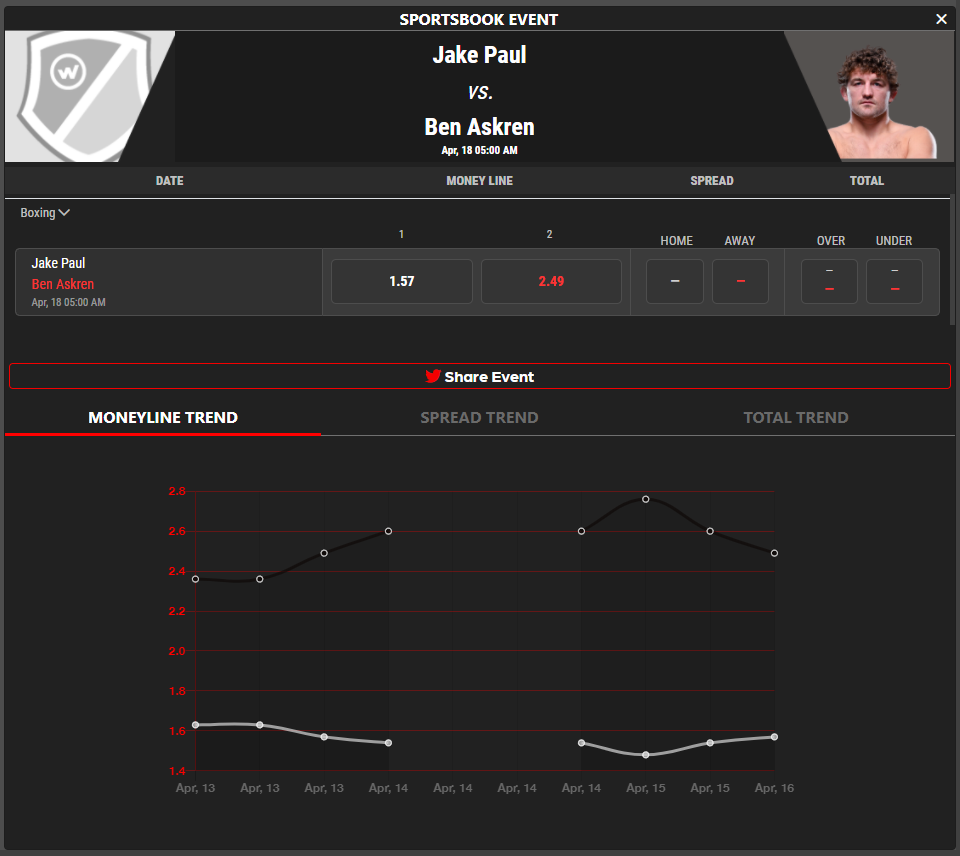 All on-chain activity can also be checked and monitored on explorer.wagerr.com
---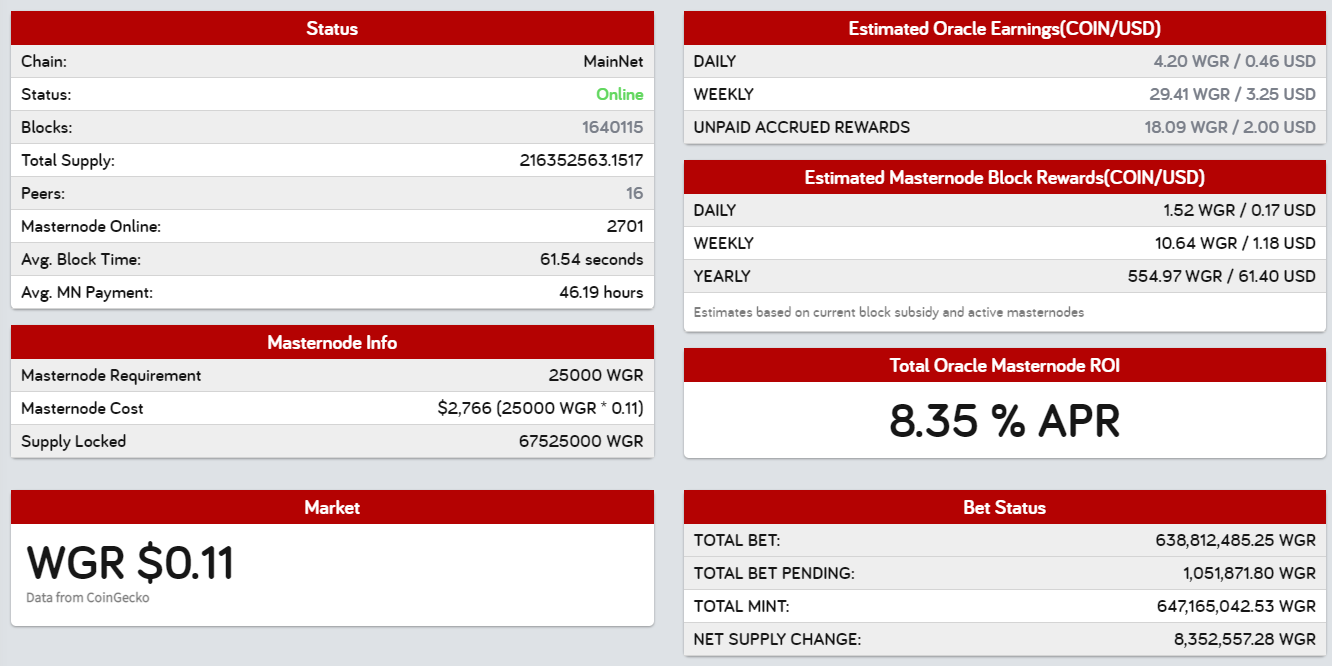 ---
Development & Userbase
There is an ongoing development with regular and active social media presence on twitter.com/wagerrx / Telegram / Reddit / Facebook | Discord with overall still a fairly small community around it and not too much hype.
---
Potential Issues
While they currently have a product that works properly doing what it is designed to do, there are also some issues that could become a problem in the future.
Winning Sports Bettors: Since WGR is minted to pay out winning bets and burned on the losing bets, it is much harder for the wagerr platform to be a guaranteed winner since they have fewer tools to keep sharp players out. It can be seen that from of the 639 Million Wagerr that was bet on the platform since it went live, 8.3 Million in total was minted extra since there were more winners compared to losers. This comes shows players are beating the bookie at a rate of 1.3% ROI. The fact that the system wasn't optimized early on combined with betting volumes just being a lot higher now (1M WGR betting volume is now pending) makes it hard to make a proper estimation on how it will progress. However, if the bookie manages to be profitable, it would mean the supply would go down and the price of WGR needing to go up if the demand for bets increases.

Not Fully Decentralized:If the development team would pack their bags one day from another, the entire blockchain likely would be dead since they are the ones running the show even though they don't control the funds of the players or have the ability to block funds (unless they do some kind of hard fork). So the entire project isn't fully trustless and I'm not sure if it ever will be.

Regulation: Unlike Bitcoin & Ethereum, Altcoins are much more fragile of being banned by regulators especially when it comes down to gambling. They don't have a Gambling Licence for as far as I know and I have no clue if it applies for them.
---
Personal Opinion & WGR Valuation
Wagerr is one of those projects I have been following since they started and I'm positively surprised by what they have delivered so far (My expectations were really low). Being able for people to bet in a more decentralized anonymous way without Regional Restrictions or individual limits on the blockchain is something I can see demand as crypto gets mode widely adopted since it provides a solution to an existing problem. I consider what Wagerr brings more as a nice experiment with no guarantees that it will ever get somewhere as I'm not blind for the potential flaws. It is something that I, as a sports bettor personally use at times and I still see a lot of potential growth in the market cap which right now is still below 25 Million despite them having a working product and quite some volume already. I did shift some of my crypto holdings into WGR recently. Enough to take some bets on wagerr.com/sportsbook and to comfortably run a masternode one day if it really takes off while at the same time keeping the investment small enough not to care in case the project goes nowhere. (Not Financial Advice).
To anyone who is in Betting & Crypto, I would say try it out and see for yourself!
---
Previous Guides to Decentralized Betting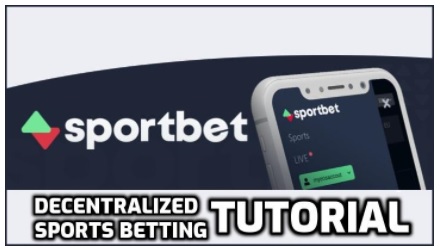 Next:Guide To Decentralized Sports Betting #3 | Wink.org
---
Hive: https://hive.blog/@costanza
Leofinance: https://leofinance.io/@costanza
Twitter: https://twitter.com/costanzabets