There is something right now that only about 3% of the world's population is paying attention to and by the time the adoption skyrockets to about 30% of the population, the early adopters will cash out big money from it. The fact that the likes of Bill Gates are talking about it, and Snoop Dog is not just doing the talking, he is investing in it for the long term, is a big reason why you should take it seriously.
If you are reading this right now, there is a probability that you have heard about real estate investment before, and at some point in your life, you hope to make some money out of it. This article will expose you to information on how to make money from digital real estate even if you have no prior experience in real estate investment. 
---
Introduction
Digital real estate is breaking all barriers when it comes to what an individual can achieve, it is creating another opportunity for Gen Z, Gen X, and Baby boomers. There used to be a time when virtual reality is such a big deal, but with the advent of blockchain, and the rising popularity of metaverse, everybody can own a piece of virtual real estate and build it as they want.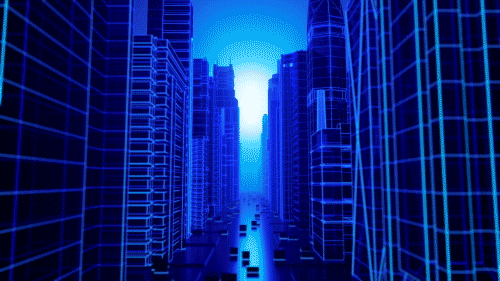 With the rising cost of houses in the United States of America and other western countries, the barrier to entry into physical real estate is getting higher. Therefore, the next alternative that is equally rewarding is virtual real estate that is mapped with real-life properties using advanced geolocation technology.
Ignore physical properties, and join the Upland Real Estate Game.
If you are still doubting the potential of digital land, you are about to miss out on the biggest opportunity of this century. According to Bitcoin.com, about 25% of US citizens who own cryptocurrency now have virtual land or plan to own it soon.
Investors are not into real estate investment for fun, they are in the business to make money and expand their empire. The biggest question in your mind right now is how to make money on Upland and build wealth.
How to Build Wealth on Upland
There are more ways to build wealth on Upland than most metaverse projects that are available right now, so I will share all the strategies with you in this article, both passive and active income opportunities on Upland.
1. Daily Bonuses: the game encourages you to sign in every day, and you are rewarded with additional 300 UPX game points if you do this consistently enough. Allow these points to accumulate over time and use it for land purchase in one of the cheap locations within the United States of America. You have no idea how much this will be worth in the next few months or years. This is like building wealth from nothing, you can't have this privilege in the real world. Can you?
2. Juicy Affiliate Commission: if you don't have the money, have the audience. In the digital world, attention is money. Signup now, copy the referral link and share it with the rest of your followers on all platforms, and invite them to try the Upland real estate game. You can earn up to a 50,000 UPX bonus on your referral's first real estate purchase. You can earn more than 1,000,000 UPX, there is no limit, the more active game player you refer to Upland, the more commission you will earn. This is a passive income opportunity that does not exist elsewhere, the commission can be converted to USD in the marketplace, but if you are interested in building medium to long term wealth on Upland, I advise that you invest the money on properties, buy land parcels, build on it and earn annual profit.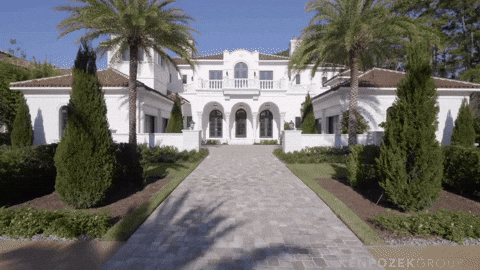 3. Property Flipping: like physical real estate, you can bid for a property at a fair price, rehabilitate it and make it look better. If you have extra UPX, renovate it so that it will attract buyers who are willing to offer a premium in exchange for the property. If you master this game, you can wash, rinse and repeat the same strategy over and over again. The more you flip properties, the more you improve. There is no magic, this is how the likes of Donald Trump became a real estate moguls. And you can become a multi-billionaire in UPX too if you pay attention to the game.
4. Upland Treasure Hunt: this is open to guests, new and old players, it occurs every 24 hours and it is a way of accumulating more UPX points if you can find the treasure. It is hidden in a minted property in your neighborhood, so you need to use your explorer to find it, the more you get closer to the treasure, the arrow of your explorer will change in size and color, thus giving a hint that you will soon become wealthy. Hunters need to be fast because the event only lasts for few minutes. But it is a cool way to build wealth with upland.
5. Property Visit: when players are looking for a new property that they could own, they tend to visit a lot of properties to see if they will find an incredible deal. While doing this, they pay a commission for visiting these properties. If you have a property that attracts players, you will earn a passive income from it. Therefore, it is vital to building a house that you are proud of.
6. Annual Profit Returns on Property: When you own a valuable property on Upland, you will be getting about 17.3% annual profit. This is cool, yeah! The fact that real estate properties on Upland are mapped with physical real estate in the USA, the value of your assets could rise by 10% annually, leading to some sort of compound interest.
---
Success Tips on Upland Wealth Building
If you don't have prior experience with real estate games, I will recommend that you should start by acquiring land parcels in areas like Brooklyn. You will make some mistakes. Yes, games are programmed in a way that players will make mistakes. It is part of the fun. But if you make mistakes while buying cheap properties, it will not be a costly mistake, because you may have learned valuable lessons that will help when you start buying assets in states where properties are expensive. 
Join the discord server for inspiration, you will meet other players in the chat, and get valuable insights that will fast track your progress on Upland.
Invite your friends to join you, Upland game is interesting when your build wealth together with your friends and loved ones. The thrill, emotion, pain, and joy are worth it. So, don't build all alone.
---
To Wrap It Up
It is worthy to note that UPX is not a cryptocurrency, it is an in-game point and not listed on any cryptocurrency exchange. In fact, this explains the reason why you cannot find UPX as a listed token on coinmarketcap website. However, the game was developed on the EOS blockchain to make it immutable. If you want to exchange your UPX for USD, you need to complete KYC verification. And only a maximum of 2 FSA (Fair Start Act) properties can be liquidated per week. 
It is an interesting game that mimics real-world properties, but before you start playing, try and learn more about the game. If you have any questions, join the discord server.
For More Information
YouTube, Facebook, and Twitter
uplandwealthbuilding