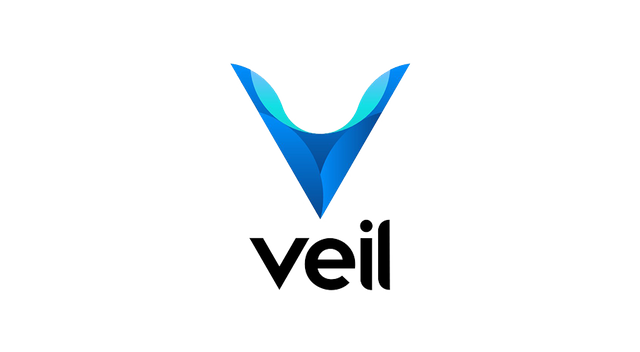 Greetings to you dear friends. Most recently, I discovered new cryptocurrency projects called Veil. This is an anonymous cryptocurrency of a new generation. Which includes the latest developments from the world of anonymous cryptocurrencies. Therefore, this coin so quickly enters this market. It has a number of interesting quiet technological solutions. And it opens for us the market for new private coins. I have already considered this project, superficially. My last article can be read on this link. Today I would like to pay more attention to the technologies of this project. And discuss them with you. Before we get going let's look at the main problems of the industry data.
As we all know, cryptocurrency is constantly evolving. Because these are technological solutions. Therefore, the market is full of competitors and new projects. The fact is that the release of new technological solutions allows us to develop the market. And the icing of technological solutions gives us a new improved product. What the drive actually says to the development of the entire cryptocurrency as a whole. Project Veil is one of those. He absorbed the best aspects of all anonymous cryptocurrencies and presented us with something new.
Technological solutions of the project Veil

What is Veil - a new anonymous cryptocurrency which is equipped with the most advanced technologies? Created to hide our transactions with you inside the network. Suitable for all those who think about their security and want to stay online anonymous. The project proposed a number of technical solutions. The project will use the advanced protocol Zerocoin, Dandelion protocol, mandatory stealth addresses RingCT, Bitcoin Core version 0.17.1. Also, for the production of Veil, PoW technology solutions with the X16RT Mining Algorithm and PoS exclusively with Zerocoin will also be included.
Bitcoin Core version 0.17.1.
As I understand it is the latest software version that allows you to connect to the Bitcoin network. To conduct transactions in the inside of the network. As I understand it, a wallet of our new project VEIL is built on its basis. And it supports Windows, macOS, Linux, paper wallet.
Proof-of-Work - Proof-of-Stake
The Veil project presented us with a hybrid solution for mining their coins. For PoW, the new advanced algorithm (X16RT) will be used. And for PoS will be used (Exclusively with Zerocoin). So this is also an excellent technological solution from the project team. Also in the project documentation states that will be produced 300. 000.000 coins Veil. Estimated time end of mining in 2037.
Technological solutions for anonymity network

Here is the project Veil tried to glory. Gathering all private technology from various projects together. Which gives network users such as high anonymity. Do not forget that anonymity ends on the exchanger. Don't forget about it.
Zerocoin
Well, let's start with the main. Zerocoin protocol improvements will be used in the Veil project. In simple words, Zerocoin allows you to hide the trace of cryptocurrency transactions. An anonymous Zcoin coin (XZC) is built on its basis. For those who want to learn more about this protocol: https://en.wikipedia.org/wiki/Zerocoin_protocol
Dandelion protocol
A protocol that mixes all transaction data. What makes it almost impossible to track the source data of the transaction and IP addresses. Thus bringing anonymity to a new, inaccessible level.
RingCT
The technology that is used in Monero cryptocurrency. Which creates a number of signatures on the transaction thereby not allowing to determine the original source of sending. It will also be used by the Veil project to protect your anonymity.
Team Veil decided to use the development of recent years. Ice over them and give us a unique product that cannot be traced. Great team decision. Zerocoin, Dandelion, and RingCT will provide us with the complete privacy of our data with you.
Conclusion

The project presented us with many technological solutions. Combined into one unique network. So I think this coin will soon overtake its competitors. Moreover, many users have not yet abandoned full decentralization and anonymity. I think they will like this project.
Website: https://veil-project.com
Wallet: https://veil-project.com/get-started/
Mining: https://veil-project.com/mining/
Exchange: https://veil-project.com/exchanges/
Author
Bitcointalk Username: anatolij.shishkin
Bitcointalk Profile: https://bitcointalk.org/index.php?action=profile;u=2280356
Veil Wallet: bv1qac7vah5t3t7h620agtj70akxxehzzs35eg7dn9
My work: https://steemit.com/veil/@carbodexkim/technological-solutions-of-the-project-veil