Is this the start of its rebound? How far will the price go up?
$REQ Net Buy Amount
- Net buy surged 1,592% to a 3-month peak.
- The buy amount is 1.08x of the sell amount. A strong buying power pushed the uptrend.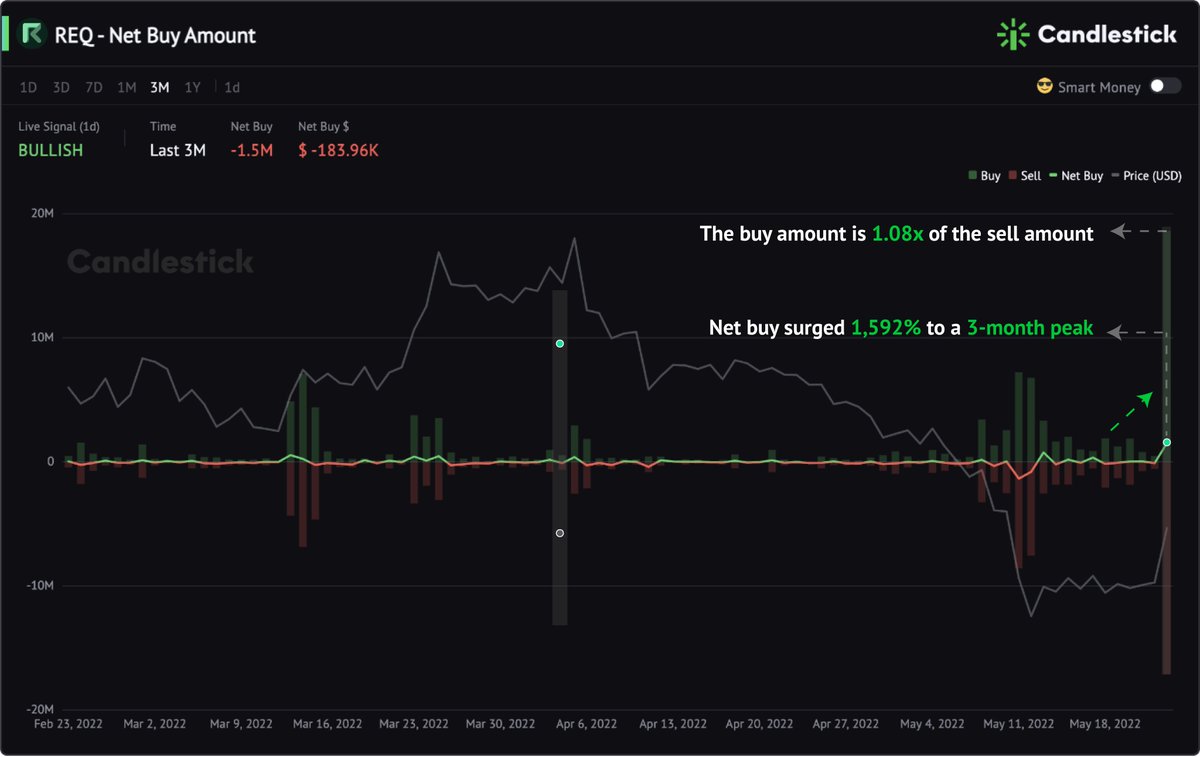 $REQ Trading Volume with Size Distribution
- Vol soared 4,601% and has surpassed its previous peak.
- 85% are small trades. Community is the mainstream.
- Vol and the price move together.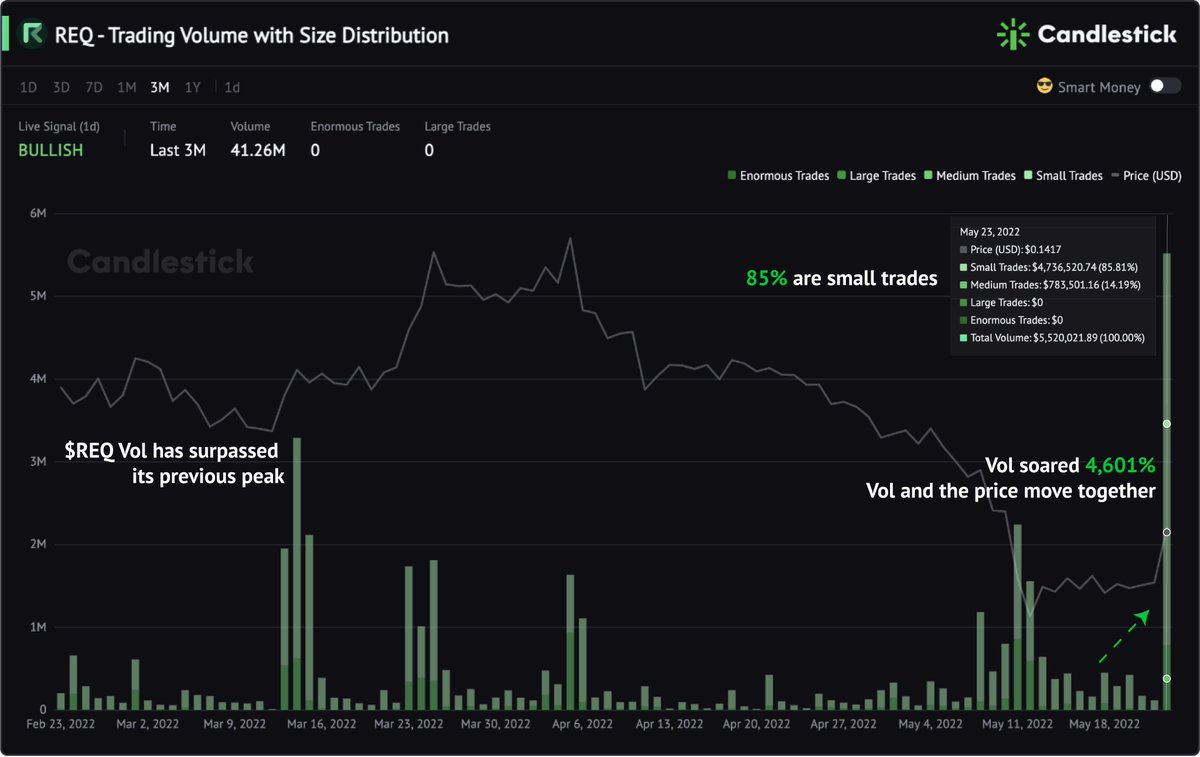 $REQ Turnover Rate
- Turnovers recorded a 3-months high, a surge of 3,802%.
- It indicates highly active trading activity at $0.14.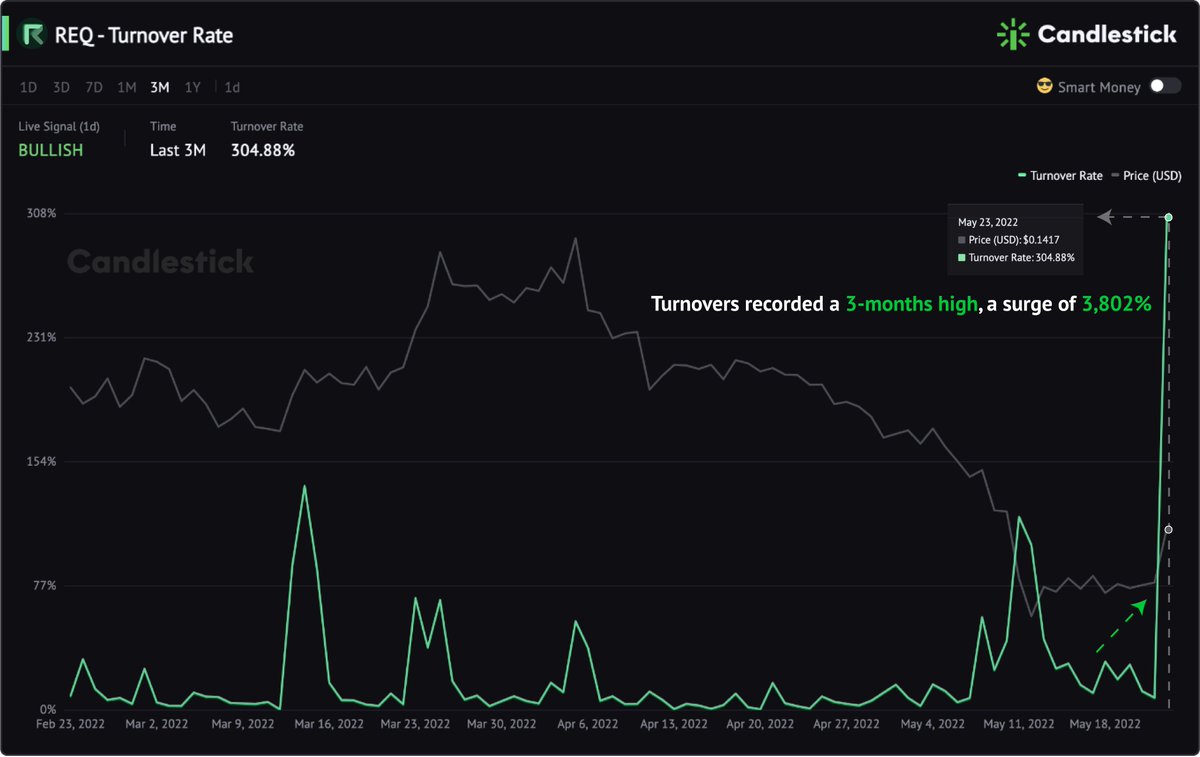 $REQ Average HODL Price
- The gap btwn avg price & price is narrowing. Avg price is $0.23, which is still below the current price. Most holdings are unprofitable.
- A notable resistance line: $0.33