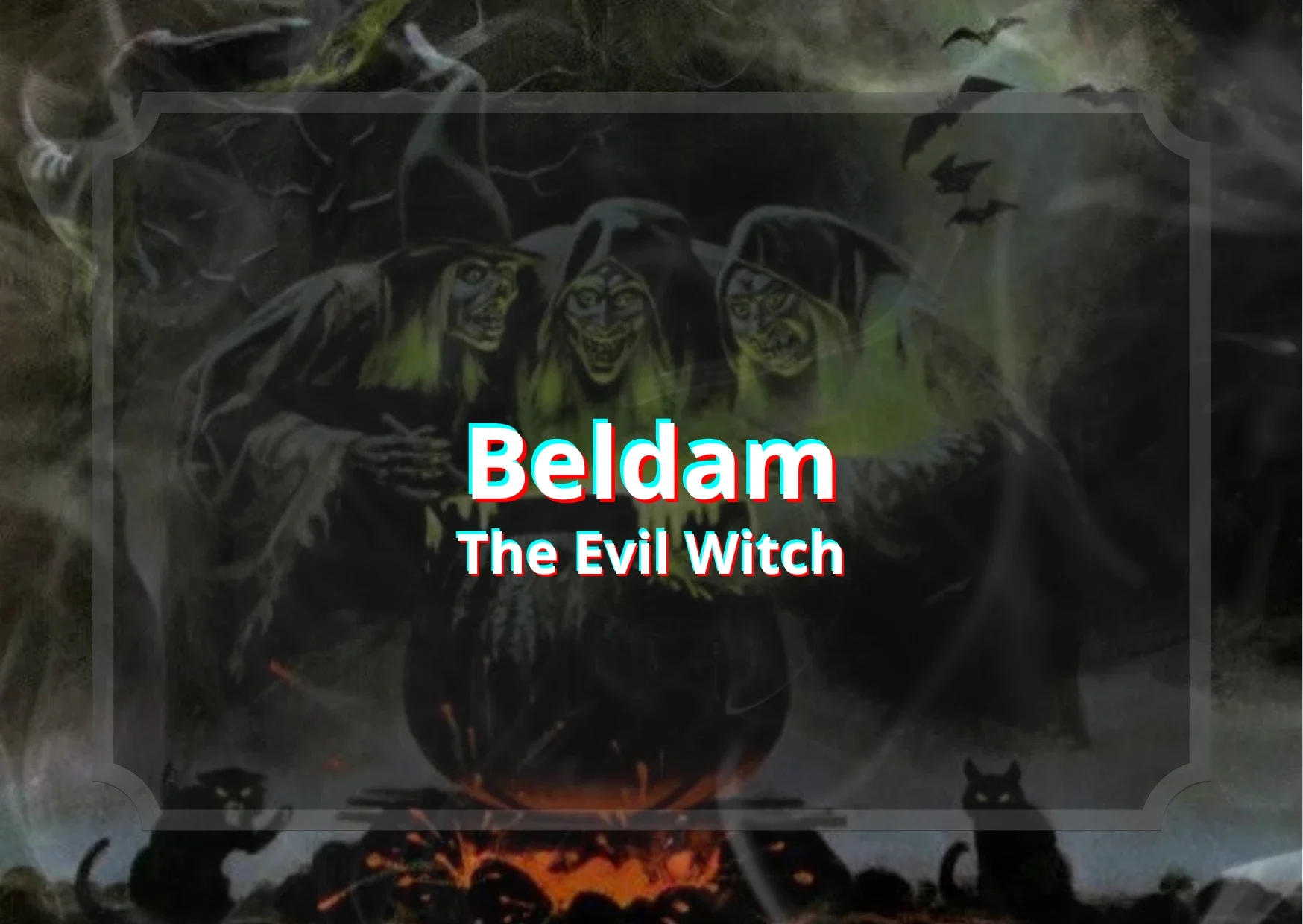 The word beldam is a word analogous to witch. It's a European legend about a type of evil witch, capable of all sorts of nefarious deeds, from spreading lies to purposefully summoning a powerful plague from Hell, just for fun.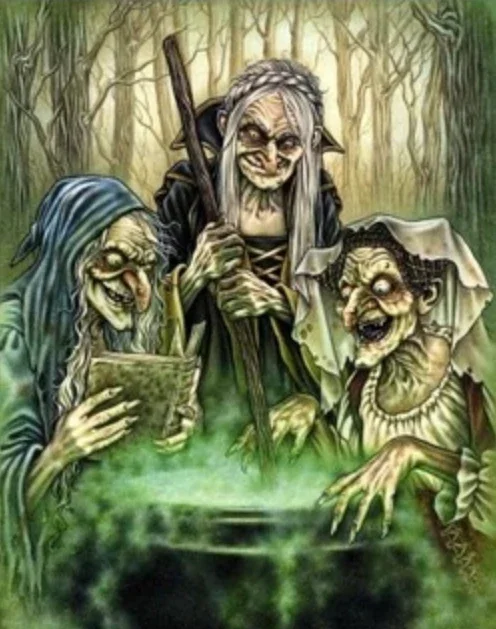 Unlike other types of witches, beldams are completely evil witches, and their actions are completely depraved, including orgies, cannibalism and all kinds of black magic. His corruption is not only manifested in his actions, but also in his appearance. Although her name resembles the expression belle-dam (Beautiful Lady, in French), her appearance is the complete opposite of this, being generally described as an extremely old woman, with a large nose and chin and wrinkles and highlighted warts, in addition to rotten teeth. and deformations in the body, being described as hunchbacks, thighs or even freaks. Although beldams are portrayed as having green skin, there is no ancient legend that points to this, so the most accepted theory is that it is actually the influence of the movie "The Wizard of Oz". Its most common appearance is a hideous old woman, with warts all over her body, rotten teeth and pointed nails, laughing in a frightening way at all times, especially when performing cruel acts, but she may have any of the anomalies described above. Many beldams have stooped backs, and tend to live in dark, secluded areas, often with other beldams.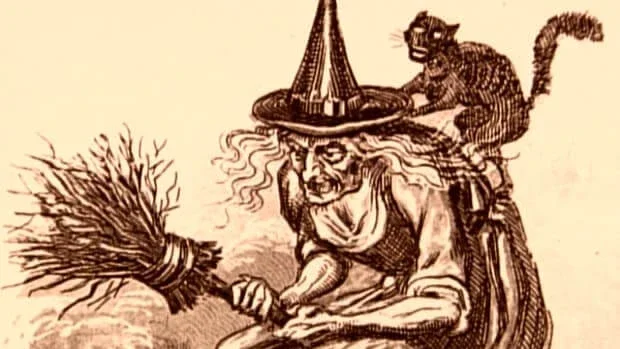 They are old, ugly and evil women, fascinated by physical and psychological child abuse, and also a kind of witch who specializes in causing pain and resentment with the use of lies, illusions and false prophecies. When depicted, they are usually shown as freaks who are covered in black or dark colored robes, or, in their modern versions, wearing a black cloak and pointed hat.
When gathered together, beldams often engage in dark magic, gathering around campfires or cauldrons to brew potions, poisons, and evil spells, with the aim of causing as much chaos as possible. They can fly using brooms or other household items, and are always accompanied inside their home by familiars (spirits incarnated in animals), which are usually black cats, but can have any other form, such as birds, mice, spiders or any other creature. In their lairs, beldams live alongside mice, frogs, spiders, worms, and other creatures and can even use them to spread disease, and can also be accompanied by evil spirits or the restless dead.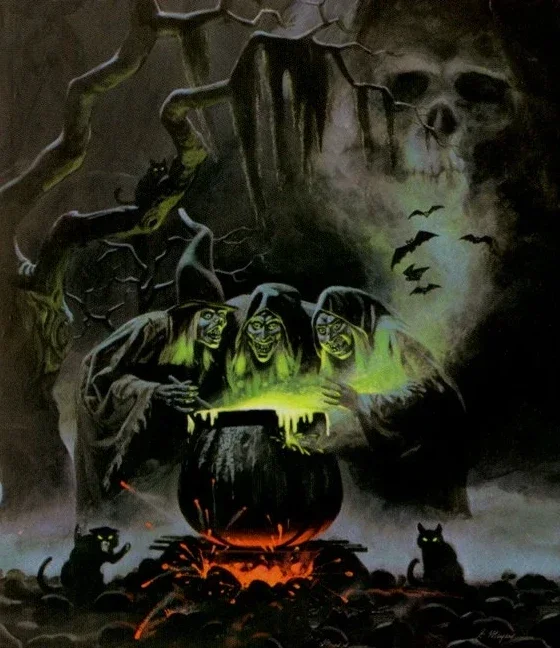 Beldams, as you might have guessed by now, are the classic fairytale witches, however, while a witch can cast any spell she desires, beldams are unable or refuse to create or make any spell or potion to do good. . Thus, a beldam is always working on ways to harm and upset those around her, usually for her own amusement. As such, she can fly by her own will, create powerful poisons and transform into various worms or creatures to go unnoticed or deceive her victim, she can cast curses that ruin entire crops, bring misfortune to her victims or simply turn them into creatures. , such as frogs, or on inanimate objects. Even so, her favorite trick and signature of many is to use her magic to disguise herself as sweet old ladies, creating the illusion of a clean and cozy house, and offering assorted goodies to the children, but they always end up dissipating when the victim is captured, revealing a fetid house with a bubbling cauldron or a cave full of cages and traps.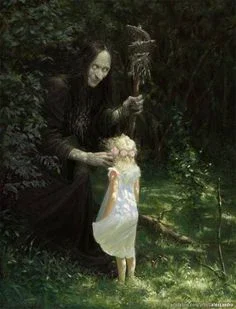 For those who are not very knowledgeable about the subject, a beldam and a witch are practically identical beings, since both are old and ugly and that do magic and crimes, however a witch is traditionally seen as a representative of the spirits of nature or the triple goddess or other lesser deities, while a beldam is seen as a wicked woman who has sold her soul to evil spirits to practice black magic. While hags can exhibit traits of compassion and kindness, beldams do not possess any traits of kindness, and whenever they are willing to help someone they will always use it as an opportunity to betray their victim's trust and cause him a slow and painful death. painful, or inflict some horrible curse or disease upon them. They act like sweet old ladies to lure children, only to beat them boneless, or dismember them and make stews and roasts.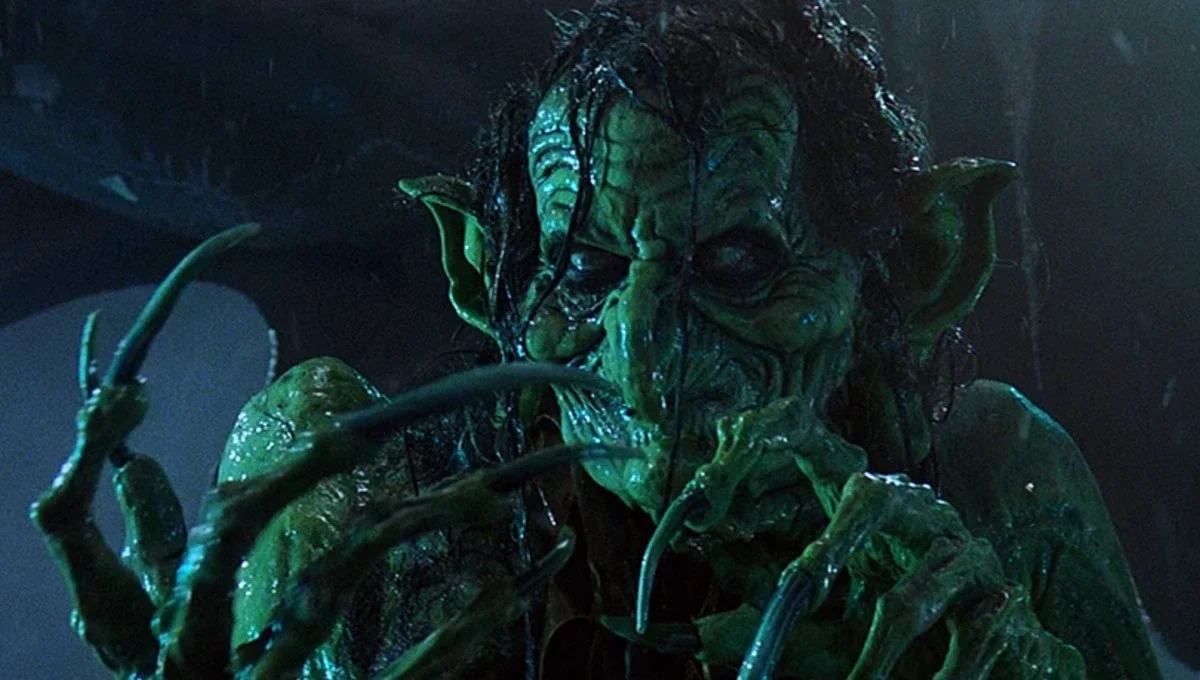 In medieval times, most magical arts were based on a kind of karma system, where those who curse or do evil get the evils returned to them. This may explain why beldams always become ugly and deformed, as their own dark energy corrupts them, and even if they were previously beautiful women, they would tend to quickly decay into hideous creatures, with deformed bodies and faces. All the mythology surrounding them, combined with their horrible faces and bodies and disturbing attitudes helped to consolidate the beldams as monsters in children's tales and children's books, and strongly influenced the position of the Catholic Church during the Middle Ages in relation to paganism.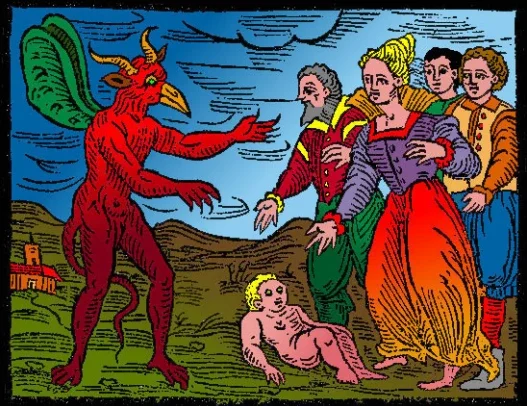 Although the role of the Catholic Church in condemning pagans was crucial for the extinction of numerous pagan religions across Europe, the consolidation of beldams in the popular imagination as "servants of the devil" helped to aggravate (and a lot) the situation, with their evil deeds, and perhaps were much more important in building public opinion about witches than the Catholic Church itself by inducing peasants to brutally murder any women who possessed characteristics similar to the stereotype of a beldam, such as the absence of a husband, the tendency to social isolation, knowledge of herbs and ancient languages and even the presence of dirt and spiders in your home.
Some of the most famous records of the time about witchcraft are the Mallevs Maleficarvm and some papal bulls on how to deal with witchcraft and paganism in general, mainly those written by Popes John XXII and Benedict XII, all referencing the figure of a witch similar to the description of a bellam.
After the murder of the Salem witches, the figure of the beldams stopped being mentioned in criminal cases, being restricted only to fairy tales and horror stories. But are they really gone or are they just disguising themselves and acting on the sly?
Watch out for the nice elderly neighbor, friend...