It is time for me to let you know that I have been selected as one of Torum's Ambassadors! It's an honor for me and it is the biggest project I have ever participated in. When you go to the new landing page and scroll down, you'll see my name among a dozen others. These news are really exciting for me, if you ask! 
Landing Page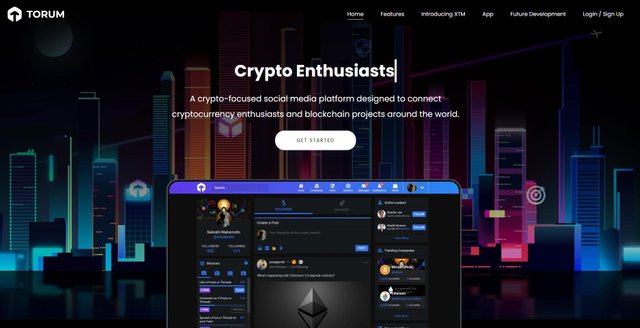 This is what you see now when you go to Torum.com
Just a few days ago @torum changed their landing page so that new users can see what this platform is about before creating an account. I, personally, think that it looks awesome! Something like the futuristic crypto social media. I imagine if Cyberpunk 2077 had social media in it, it would look pretty similar to Torum!
Safe Landing
Even though I landed on Torum on July 2020th, it took me some time to adapt to the place. As time went by, Torum felt more like my second home, next to the LeoFinance one. And the best thing is that both of these places can work together beautifully!
Whenever I write an article on Leo, I share it on Torum. Sharing works really similar to how you share articles on Facebook. You can simply copy your Leo link and then paste it on your feed. After that, you can delete the link and write a short introduction to the article. If you use other blogging platforms like Publish0x or Uptrennd, you can do the same!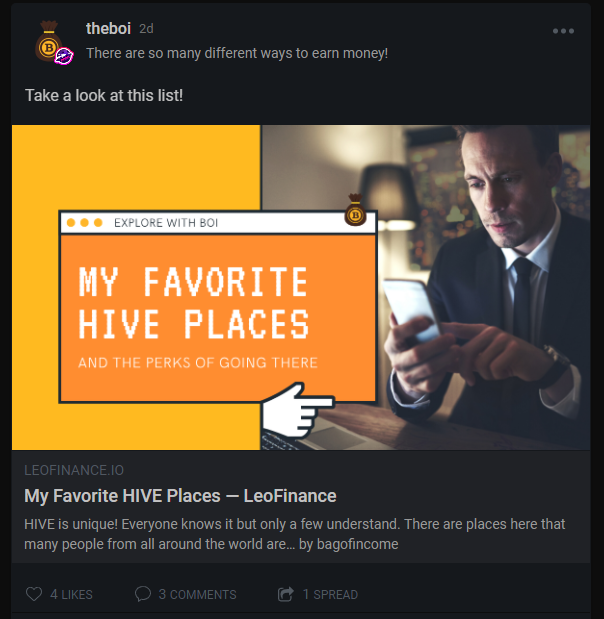 It will look like this! Not only will it increase exposure to your blog, you will earn XTM rewards as well!
Tokens
I have managed to earn more than 1700 XTM tokens in the last couple of months as I started to use Torum more frequently. I also created a Leo Lion Clan for LeoFinance users to join (we're already 26 there). Creating and upkeeping clans is another way to earn more XTM tokens and shards for creating content.

Did you say shards?
Yeah, when you get a reward, a part of it goes to your shards. It's something that will be useful later on! As you can see in the screenshot above, I have 322 shards right now.
If we calculate these earnings with the current price of XTM in the pre-sale which is $0.05 per token, it would be about $85 which is a pretty decent amount. We can never know what happens in crypto so there's obviously a chance for Torum to become a household name when it comes to bringing all crypto projects together in one place.
Mobile App


Right now, the only way to create an account is by using a web browser but pretty soon Torum will launch its mobile app which means more users will be able to onboard the platform. As we know, most people use smartphones to browse the internet so a mobile app is a must for a project to succeed!
Rewards
You can reward your favorite users with XTM rewards and it's awesome! The first reward that I received was Bitcoin Pizza which tastes great if you're asking me. Now that time has passed and I have accumulated more than 1K XTM, I have started to reward other users!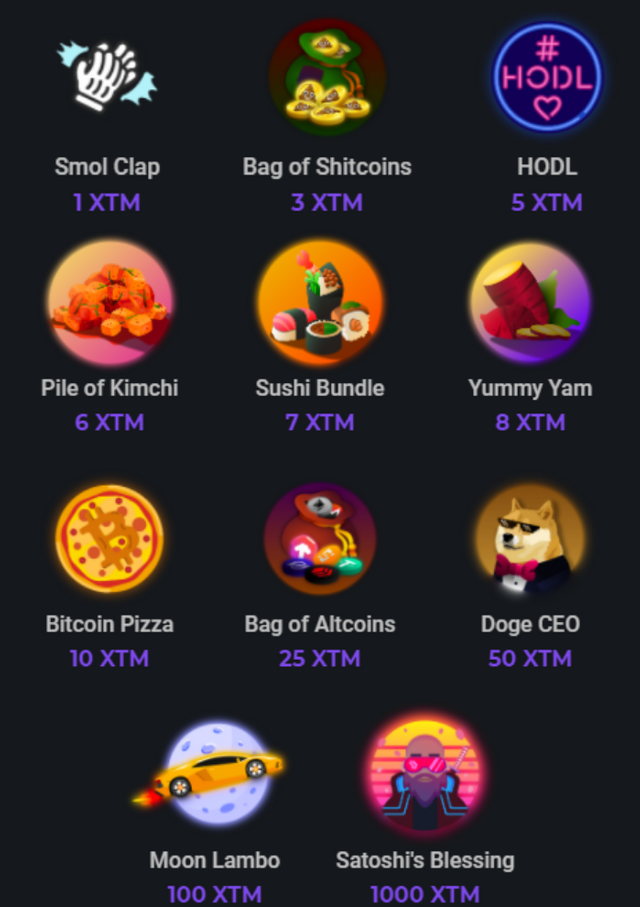 These are the rewards I can give other Torum users, maybe my landers.
Airdrop
When you create a new Torum account and verify your e-mail and phone, you're getting 75 XTM tokens! To get more tokens, start publishing stuff, interacting with other members, and completing daily missions!
---
It's Synergy (conclusion)
If you don't know what synergy is, look here. In simple words, it means that working together is more productive than working alone. The same thing applies to all the crypto projects out there. We have the same goal in mind which is decentralization. While on our journey, we must cooperate with each other to make this movement stronger! Together we can achieve great things!
---
Invitation
If you enjoyed the article, consider joining by pressing here or on the banner below. It will make me your Torum mentor and I'll be able to see who registered with my link, therefore I'll be able to watch you and reward your efforts on the platform!
Thank you for reading, until we meet again!


Originally Posted On LeoFinance Beta