Removing the gag from the web thanks to Blockchain to prevent information sites like COINTELEGRAPH from being censored.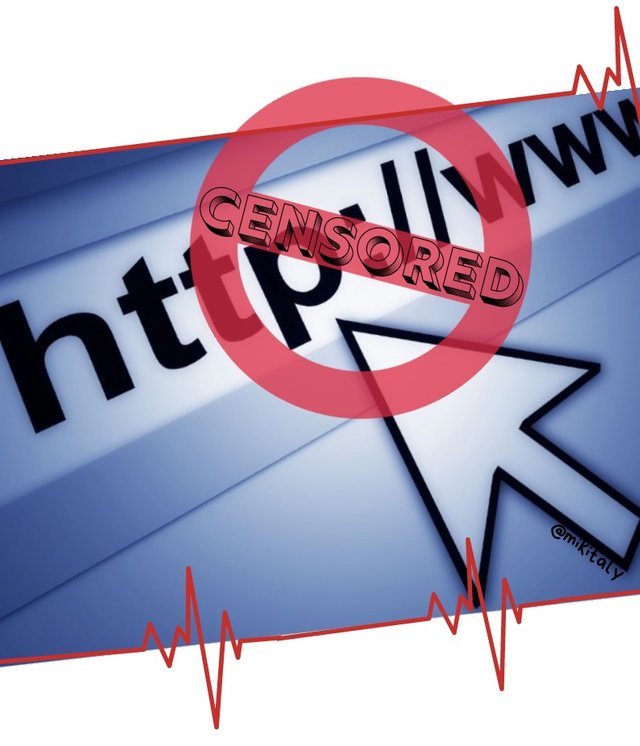 Image created by me with Canva
The technological developments we have reached, the simplified internet access and the advent of apps that now organize and improve our lives, all this gives us the illusion of living in an age of full freedom where everything can be done and any limit can be exceeded.
But will it really be like this?
So how can you explain that a site like Cointelegraph is subject to censorship by entering the black list of sites obscured by the Russian government ( 2019/16/10).
Already in 2018 Putin had signed a law - Internet Sovrano - which aimed to replicate the actions already carried out previously by the Chinese government.
I know it's nothing new to hear about repression by these two powers, of course.
But can we be really sure that, with the excuse of wanting to fight terrorism, child pornography and all the bad things that happen on the web - that must be fought hard but through suitable and specific mechanisms- even the countries considered most democratic are not already trying to muzzle the web?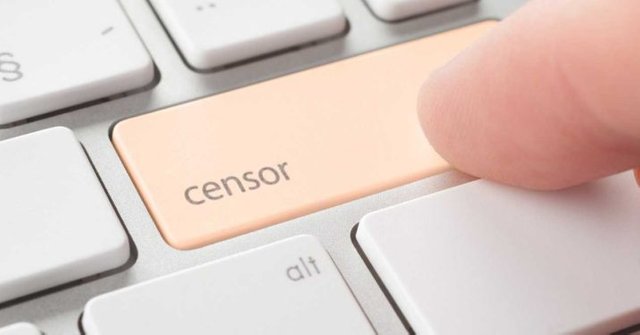 Image from eunews
If today we still manage to get news, even those that the governments would like to keep hidden, it is thanks to INTERNET.
If the public opinion can still question the official truths put into circulation by the institutionalized media, dominated by the strong powers, it is always thanks to free internet access.
Internet gives strength to PUBLIC OPINION around the world and this scares any government that is not able to stem and manage freedom of thought except through repressive methods.
This is where the BLOCKCHAIN technology must come into play overbearing, it must become the key to opening all the doors of censorship.
The Blockchain becomes the only possible solution, at the moment, to guarantee freedom of the press, through the decentralization of the WEB.
We can continue to express our ideas, opinions and our disagreement only with the DECENTRALIZATION of the networks, of their access and of all applications.
Blockchain technology can guarantee us access to all information, even the inconvenient information that governments would like to manipulate.
We are still in time to reinvent an obsolete system deliberately and obstinately not kept in step with the changing times.
We are still in time to not let our opinions be gagged.
Because I believe that a better world is still possible, it depends on us all.
~ ~ ~
Thanks for stopping by here.❤️
🌼....................................🌼
-I'm also on other blogging platforms.-
Take a look to my Steemit.😜
If you like what you read here then leave your like👍 a comment is appreciated too..😉

🌼................................🌼