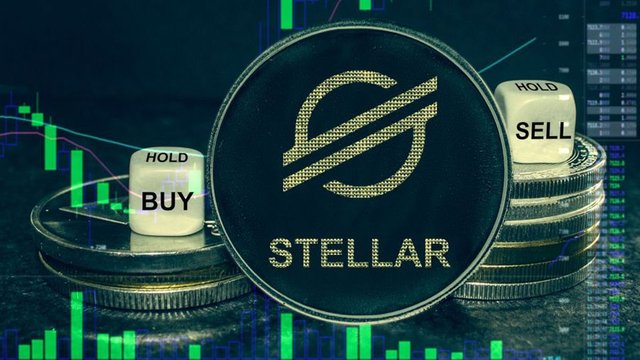 Source
Are you among those who bought XLM at the beginning of the year?
Then despite this bear phase of the market you shouldn't be too unhappy.
In fact, Stellar was at 0.13 cents, then on May 2nd it reached 0.51 cents and exactly one month later it is struggling to maintain its 0.42 cents.
In recent weeks XLM has managed to stay in this price range so much so that it could represent a strong support level.
Should it go down and break this support, analysts do not exclude a return to the levels of the beginning of the year.
However, we are talking about a token that has a market cap of 9.7 billion dollars and a volume of 1.4 billion, so its interest from investors will not be exhausted so soon.
Let's not forget that Stellar Lumens has been around since 2014, it has a lot of history behind it, born from a fork of Ripple with the purpose of allowing ordinary people to be able to make transactions from anywhere in the world with different currencies quickly and conveniently.
Its main project was and is to bring down the cost of banking transactions.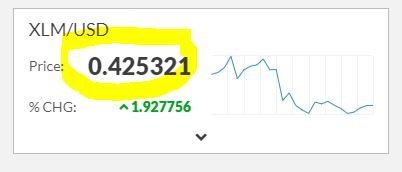 Source
A great advantage of the token is the speed with which transactions are performed that varies in fact from 2 to 5 seconds and every time a transaction is executed 0.0001 lumens is burned, this serves to contain inflation in fact by removing a predetermined portion of XLM from circulation, if reduces the total supply.
This is a pretty common practice in the crypto industry, in addition to controlling the inflation of a crypto, it also increases its value over time.
If one believes in this long-term project, the current price could be a good entry point, considering that at the beginning of May when the crypto market was still showing no signs of subsiding, XLM was expected to break through the 0.60 cent resistance that would have made it fly towards 0.70 cents according to experts.
Instead, we know the story and unfortunately bitcoin collapsed taking all the other altcoins with it.
What can we expect from June?
Will XLM give us some short-term opportunities?
What do you guys think?
Clearly my advice is not financial advice, before buying a cryptocurrency everyone needs to do their own market research.
Thanks for reading my post.
---
---
I am also present in other decentralized platforms.
---
---
Come on, let's earn together with StormGain . Register and become a Bitcoin miner, you will immediately get 3 USDT.