Abstract
---
In the crypto market, there are many chain technologies that each have their own advantages and disadvantages. All of these technologies are competing to become a chain that allows transactions to be faster, safer, and lower costs. For example, like Tron and BSC, these two chains are innovations in the crypto market, which are improvements to the Ethereum blockchain. Both offer faster, safer, and lower-cost transactions compared to the Ethereum chain. Therefore, many developers are starting to adopt these two chains.
But what about when Tron and BSC are combined in one platform? this is TurboTrix Finance, a DeFi platform that adopts dual-blockchain (Tron and BSC) to provide users with a fast and lower fee DeFi platform. TurboTrix Finance adopted Tron for the ecosystem and Binance Smart Chain for the token. In this way, TurboTrix Finance can leverage the advantages of these two chains and provide users with a DeFi platform they can rely on.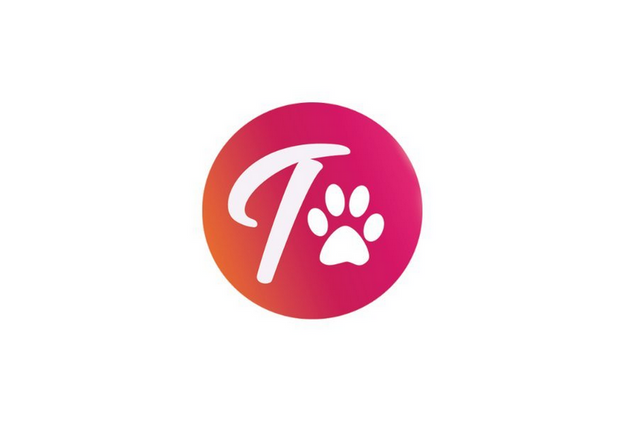 Tron and BSC
---
If you are a crypto user then you must be familiar with Tron and Binance Smart Chain. These two chains are improvements to the Ethereum chain, which offers faster, safer, and lower-fee transactions. For example, Tron only charges 1 TRX for each transaction and the process takes only a short time. And BSC has been used by many developers for their platforms, especially DeFi platforms usually adopt BSC. Seeing this, TurboTrix Finance came up with the idea of ​​a decentralized dual blockchain utility defi project securely running on BSC and empowering the ecosystem on Tron. This means, TurboTrix Finance is launching tokens on the BSC platform and the system on Tron. In this way, TurboTrix Finance can provide users with a secure, fast, and lower-cost DeFi platform.
Users can start staking or participate in farming and earn passive income for their participation. Users don't need to worry about transaction lengths or high fees, because the TurboTrix Finance ecosystem adopts the Tron algorithm with secure, faster, and low transaction fees in mind, so users can transact more freely without being burdened.

TurboTrix Finance Features
---
TurboTrix Finance is a BSC and Tron-based DeFi platform. Here users can stake tokens to get rewards. Later TurboTrix Finance will send rewards to the user's wallet fairly. The more tokens staked by the user, the greater the reward they will get. But that's not all, there are several other features of TurboTrix Finance:
Twin Turbo: Users can have the opportunity to get $40 worth of TTF by participating using the TurboTrix dedicated ID 1006 number to sign up for the Twin TurboTRX system on Tron Network.
Web Platform: A secure web platform has been designed by the team to facilitate various user needs such as staking, swaps, NFTs, etc.
Hold and Earn: By only holding TurboTrix native tokens, users will get rewards according to the number of tokens they hold.
Fast and Low Fees: Because it is supported by Tron, users can make transactions faster and with lower fees.

Tokenomics
---
As previously explained, TurboTrix Finance launched their native token on BSC under the name TTF. TTF tokens were launched with a maximum supply of 777,777,777 TTF and will be distributed through token sale programs such as PancakeSwap, Probit, Bilaxy, and Dodo Exchange. The TTF token will later serve as a utility, governance, and rewards token. Holding this token means that the holder has the right to be able to participate in governance and get rewards.

TurboTrix Finance Roadmap
---
The TurboTrix Finance project starts in Q1 2021 with a team of selection, research, web development, Airdrop implementation, and social media creation. And further in Q2-Q4 2021 the team will carry out aggressive marketing, listing in several DEX/CEX, Airdrop distribution, listing on CMC and several other tracking platforms, launching whitepapers, contract creation and BSC verification, launching APP, NFTs marketplace, wallets, and staking feature, and many other features to be developed. Then finally in Q1-Q4 2022 TurboTrix Finance really took off, and started doing partnerships and listing on more exchanges.
To conclude
---
Tron and BSC are two chains that are popular in the crypto market today. These chains are improvements to the Ethereum chain, providing users with faster and lower-cost transactions. And TurboTrix Finance is here as a DeFi platform running on the Binance Smart Chain and the ecosystem is powered by Tron. Here users can stake tokens, swap tokens, trade NFT tokens, or simply hold TurboTrix Finance native tokens and earn passive income. In this way, it allows TurboTrix Finance to provide users with a reliable DeFi platform, with faster transactions and lower fees than competitors.

Connect with TurboTrix Finance
---
WEB: https://turbotrixfinance.com/
TELEGRAM: https://t.me/turbotrix_finance
TWITTER: https://twitter.com/TurbotrixF
Writer
---
BTT Username: Bitloca
BTT Profile: https://bitcointalk.org/index.php?action=profile;u=3121416
Telegram: @bitloca