Abstract
---
Blockchain technology has developed quite significantly in recent years. At first, Satoshi adopted this technology for bitcoin, but along with the popularity of bitcoin and the development of the cryptocurrency market, blockchain technology has developed and can be implemented in various sectors. Decentralized applications or commonly abbreviated as dApps is one example of the development of blockchain technology and the cryptocurrency market. dApps are digital applications that run on a blockchain network, are open source, and free from third-party interference. There are now many dApps in the crypto market which offer various innovative solutions for users.
To this day there are many platforms that develop dApps in the crypto market, one of which is Aspen Labs, a platform that develops dApps to maximize flexibility and optionality for users. Aspen Labs provides applications such as dCOLLECT, Hypersphere, and dLEND, later users can use these three applications for various things such as collecting NFT tokens, crypto exchanges, getting loans, and other things.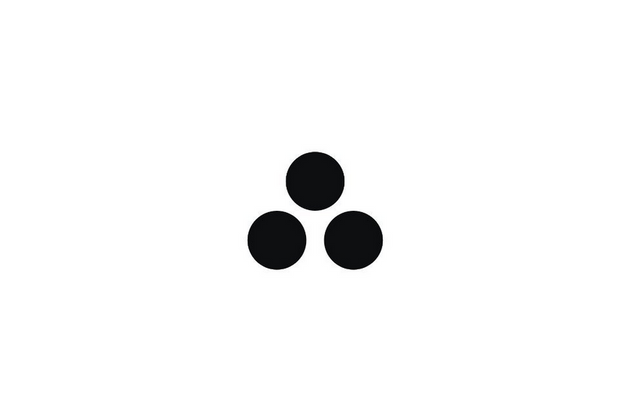 Decentralized Applications for Global Crypto Users
---
NFT and Defi are protocols that are quite popular in the crypto market today. With NFT, crypto users can buy or sell digital content secured by blockchain, this is a new way for content creators to sell their content. And Defi is a financial protocol that is claimed to be an alternative solution to the traditional centralized financial system, providing various innovative financial features such as staking, yield farming, etc. Both innovations have made the crypto market attractive and modern. The development of the crypto market makes Aspen Labs present to offer decentralized apps that will bring the opportunity to maximize user assets. Aspen Labs makes 3 applications that will help users, such as dCOLLECT, Hypersphere, and dLEND. These three applications have their respective functions which can meet various user needs.
Aspen Labs creates dApps on the Ethereum blockchain-based platform. As is well known, Ethereum has been adopted by thousands of platforms so its security and reliability are unquestionable. By adopting the Ethereum blockchain technology, Aspen Labs can provide users with a secure and reliable platform.

Aspen Labs Features
---
Aspen Labs is a company that develops dApps for the various needs of crypto users. Built on a secure and trusted protocol, Aspen Labs believes in providing dApps that allow users to maximize fiscal flexibility and optionality. Below are the dApps developed by Aspen Labs:
dCOLLECT: NFT application built specifically to bring historical events like the American, French, and Cuban Revolutions into the collectible world. dCOLLECT is based in the Ethereum ecosystem and is ERC-1155 tokens, so all tokens can be stored in users' digital wallets and listed on any other platform.
Hypersphere: This is a Defi exchange platform designed to remove the fiscal barriers and limited liquidity. Aspen Labs designed Hypersphere with a cross-chain exchange mechanism based on Moonbeam on Polkadot.
dLEND: Application created for borrowing money with an attractive interest system. dLEND targets students or homeowners to benefit from their loans.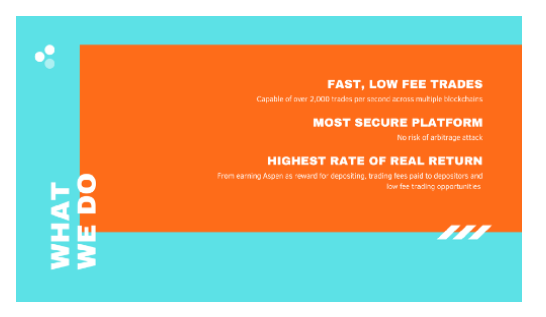 Aspen Labs Roadmap
---
The Aspen Labs team started this project in Q2 2021 with ideas and a roadmap for the future. Then it was continued with the implementation of the idea and the launch of The American Revolution NFT pack. Then later in Q3 2021, the team will begin development and announcements regarding the Hypersphere De-Fi Platform. Then followed by the release of the Aspen Whitepaper, the official code audit of Hypersphere, and the launch of Hypersphere on Polkadot via Moonbeam.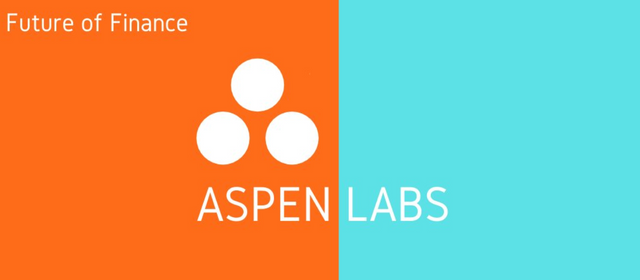 To conclude
---
Today many dApps are operating in the crypto market that offers a variety of innovative and modern solutions. And Aspen Labs is one company that focuses on developing dApps for various crypto users' needs. Aspen Labs created dApps to create opportunities for users to maximize their assets. Aspen Labs makes dApps such as dCOLLECT, Hypersphere, and dLEND, these three applications have their own features, which can be accessed by users safely and comfortably through the platforms provided.

Connect with Aspen Labs
---
WEB: https://www.aspenlabs.io/
TELEGRAM: https://t.me/aspenlabs
TWITTER: https://twitter.com/LabsAspen
YOUTUBE: https://www.youtube.com/channel/UCuydCKfZt3GHvpNmVzlhbxA
Writer
---
BTT Username: Bitloca
BTT Profile: https://bitcointalk.org/index.php?action=profile;u=3121416
Telegram: @bitloca
ETH: 0xFCCD471ad3a13d5330F2f7bB9E1838F96Ad039e7