What goes up.....
Early January the BTC was rising like crazy, passing the $40K and all my cheap trading coins turned bloody red. My trading portfolio dropped from (don´t laugh I am a Bitcoin Beginner) 0.0103 BTC (worth $307 at that time) to below the 0.0080 BTC. Which was less than I started with, but my 0.078 BTC was now worth $380 while I started my portfolio with $220.
So now i am confused???
Do I want dollars, or do I want the BTC value of my portfolio to be up and not give a damn about the dollar? Because it seems I can´t have both?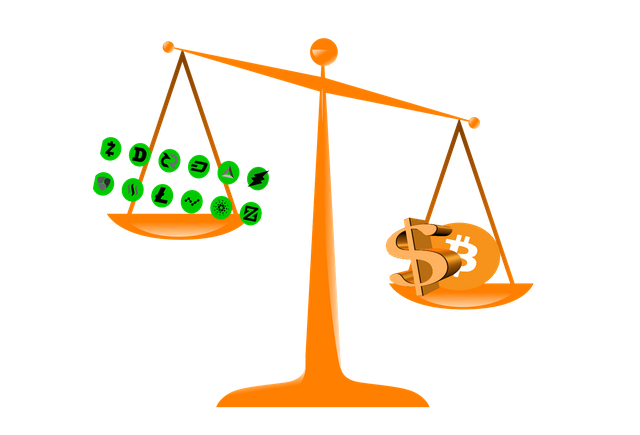 Newton´s law
Newton was right again. What goes up, will come down.....
Every time I am writing this I see a mental picture of Elon Musks rockets......but okay that´s probably just me.
And indeed after hitting that 42K mark Bitcoin dropped like crazy to 30K by the 21st of January . At that time I had recovered a little of my portfolio´s BTC value (0.0085 BTC worth $265).
But that means I was just $40 dollars short from starting all over again. Thank God I did not quit my day-job yet.
As I didn´t know Sht about trading, looking back I am impressed I was up at all. But as I keep saying "I am here to make the mistakes, so you don´t have to."
So much to learn
It took me till early Feb to fully recover and get back to above that 0.001 BTC mark. Which as of now is the threshold I would like to stay above.
The good thing is that this beginner learned another couple of expensive, but valuable lessons.
Lesson 1
I am in it for the BTC, because in the long run Old School money will keep loosing value and BTC will keep gaining.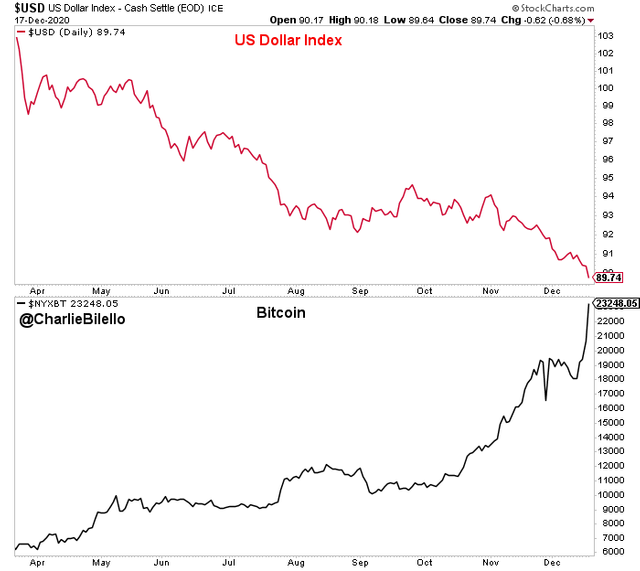 Lesson 2
Be careful what you buy during a BTC surge. Most coins are not able to keep up and will drop in value against BTC even though their value in $$$´s increases.
So during last weeks BTC surges I only did some short time buying and selling (short time being a couple of hours instead of days). And I made sure to sell 60% of my portfolio during the first days of the surge.
The Results of my lessons learned
I was able to keep my portfolio above the 0,01 mark and even hit my all time high at 0.011.
Even now while BTC is approaching 40K (oops already passed it) and whatever I´ve got left is all coloring dark red, my trading portfolio is still 0.0107 BTC value representing $432.
Guess now I will just have to be patient and wait till BTC stops surging and most other coins stop dropping, before I can start investing my expensive Bitcoins in cheap Shitcoins again.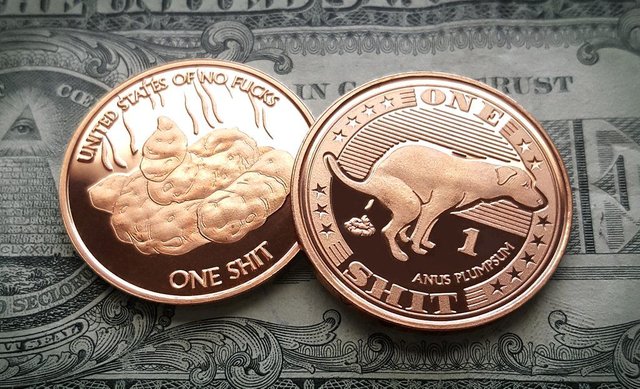 Yesterday´s News
I fried the fish and left the paper here for you to enjoy.
Start from Day 1
Or start reading about my crypto experience from day one.
Thank you for reading & Thankful for any comments, Tips & Tricks.