Guess after 11 days it´s time for a little personal story.
So I was dragged into this crypto-verse by a friend.
You know the type....
That guy always hyping Magic Internet Money and shilling all assets he acquired over the last couple of years.
And I.....
I was like dude...
Nobody got the money for that Sh!T.
But he´s persistent and truly believes that this magical internet money will be the future and that it´s gonna make us filthy rich.
He´s been involved in crypto for several years now and well, he´s still alive...sort of.
So I was like, yeah yeah I will look into it ....once I have some money. Not one conversation went by without a reference to me making wise investments with my non existing funds.
Till December 2020, I must have finally been a good baby as Santa got me a present....
A partial BTC (0,036) and $216 dollars worth of BTC(0.008) on an exchange, to see if I could learn how to trade.
And now I just have one thing to say about that......
Well Actual 3 things.
I got in it for the memes
I stayed in it for the Technology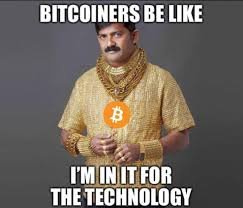 And the 3rd and the most important one:
Why didn´t I do this earlier???
(Answer: Only invests what you can afford to loose)
I rather get REKT than get OUT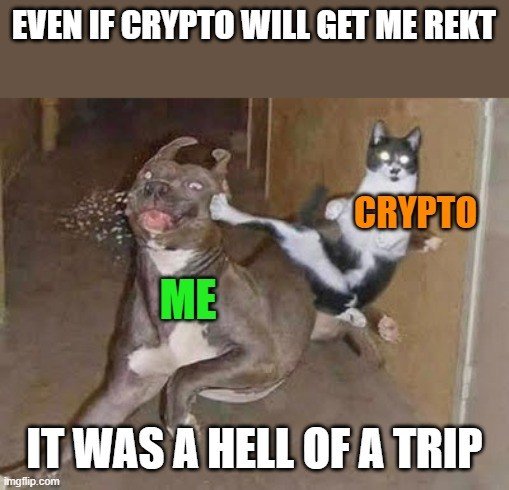 Seriously I have not had such a great hobby ever. Yes, of course I sleep less as the first thing I do when I wake up is check my portfolio and yes that is also the last thing I do before falling asleep.
My battery of my phone has never been drained this fast from frequently checking the exchange to see if my target are in sight and adjust if needed.
Of course I know that being patient and checking less would not change a lot...but I feel more on top of things if I check and act.
BTW I hardly check my hodl wallet, why should I it´s a HODL wallet.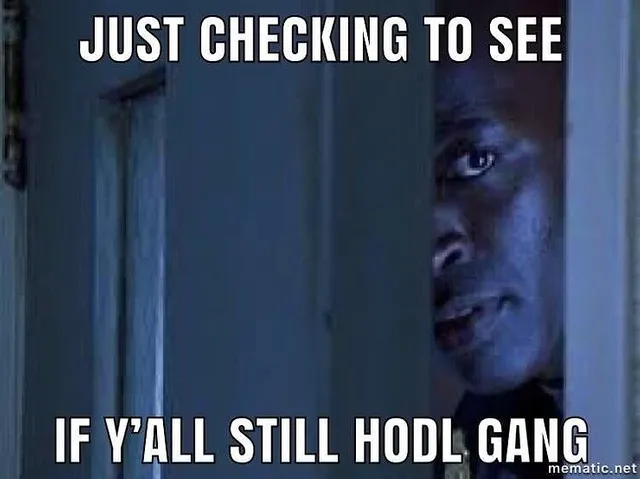 The Crypto Brick Road
The thing that truly makes this journey into the crypto-verse worth while is all the new stuff I am learning and writing about.
But most of all, those new people I meet on LEO Finance, TORUM and NoiseCash. Everybody seems to be helping each other out if they can....
That makes this cryptoverse so special, especially in a time where you hardly see anyone and miss the people that normally help you out (or vice versa).
I am really impressed with these virtual friendly faces. They make this learning curve that I am going through even more fun.A learning curve that already inspired 10 Blogs or so.
But I didn´t get the chance to share this weird but true "Magic Internet Money Mystery" story yet.
So, as mentioned I keep my hodl funds safe in my wallet, but my trading funds I park on the Bitmart exchange. My selling bid depends on if it´s a short, or a long term trade. Shorts I set around 10-15 % above the buying price.
Those few I wanna hodl a bit longer I put at 300% or more. Which is what I did with my 10 THETA´s. I put them up at $18 dollar when the exchange price was $6 (bought them at 3 but they grew up so fast).
Then all of a sudden all my THETA´s were gone...
All THETA´s pending sale were gone on the whole exchange.....
The overview was totally empty.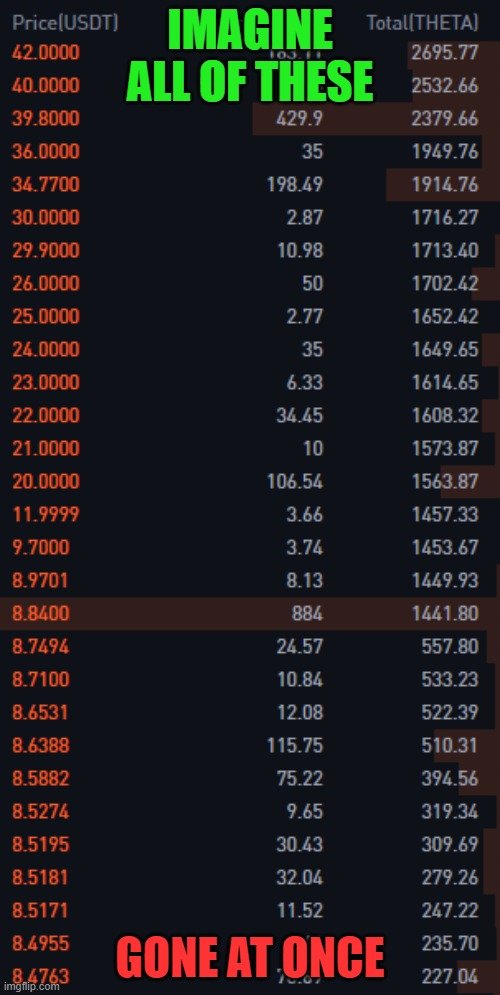 Not one outstanding sell.
I thought BUG, but no someone just bought all outstanding bids on the exchange and paid up to $44 dollar per THETA.
Then, a 2.9 popped up as a sell for the standard price. As I just sold all my THETA´s unintentionally and made a 100 dollar profit, I now wanted my coins back.
Hence I bought the 2.9 and put them up for 29 dollar just in case....
But as the saying goes, lightning does not strikes twice in the same place.....
Except when it comes to THETA on Bitmart, because I sold the 2.9 two minutes later at 4x the price.
If anyone can explain me what happened because this is my biggest crypto mystery so far.....and I mean fat fingers buying all outstanding bids due to a typo....possible.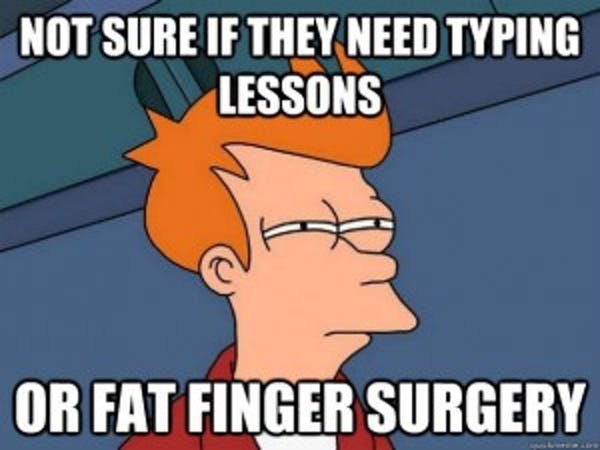 But twice in 3 minutes.
Not saying it was the best experience in my short career, but it´s definitely one I will not forget for a while. Especially as I can not begin to understand what truly happened.
More Bitcoin Baby
Below the link to my previous blog
Day 11 "I made a stupid Mistake"
Or start reading about my crypto experience from day one.
Thanks for the read...and have a lovely day!