I've been living off my earnings from crypto for a long time and relatively speaking, it actually isn't much but thanks to the low standard of living in Nigeria, it is enough to cater for the barest minimum. When it comes to living, I consider myself a minimalist because I focus on things I consider necessities and I'm never far away from compromising in a situation that I could have gotten something more "luxurious".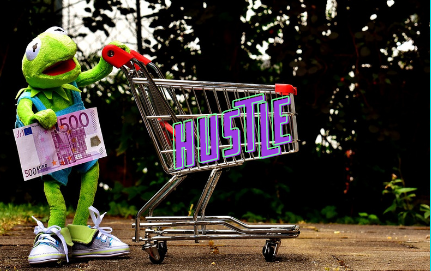 In recent times, I've really streamlined my expenditure and literally everything goes into food, internet and soap. August was one of the longest months for me in recent times because I didn't get any support from my family for the first time in months, and so I had to depend solely on my earnings from my crypto activities and I must say, it felt really good.
Obviously, I'd like to have more money but at the same time, the fact that I can depend on myself to cater for the basics is a step in the right direction. Thanks to this development, I've been able to put in more money into buying more Hive, Leo, and Vite that will keep me in a better-placed position for the near future.
The coronavirus really kicked Nigeria's economy in the nuts but in recent times, we've been making some ground in the market against the dollar. At the peak of the shitstorm, $1 was trading at 489 Naira but at the time of writing this, it is like 436 Naira. That is a sparse consolation when you consider that it was about 360 just a few months ago but that's a sign of the times. The hike in the dollar to Naira conversion made it difficult to stack more crypto but with things settling down, I'd be able to get my hands on more tokens.
The point is that things are settling down a bit and I'm also making life changes to reduce the cost of living. With the price of tokens so low and the fact that I have some spare funds on me, I'll be investing more in my favourite projects. The goal is to make enough money to afford a vacation that will span my entire life but for now, I'd be happy to get a short one like my bitch @trumpman.

Posted Using LeoFinance