LEO Finance has a community initiative established space on Quora with the purpose of building backlinks between the sites to improve SEO, provide a new traffic channel and simply spread the word about it through asking the right questions about LEO Finance, Hive blockchain, Cryptocurrencies or Financial data. I invite any LEO Finance member to join the space on Quora and be part of this initiative and help us grow.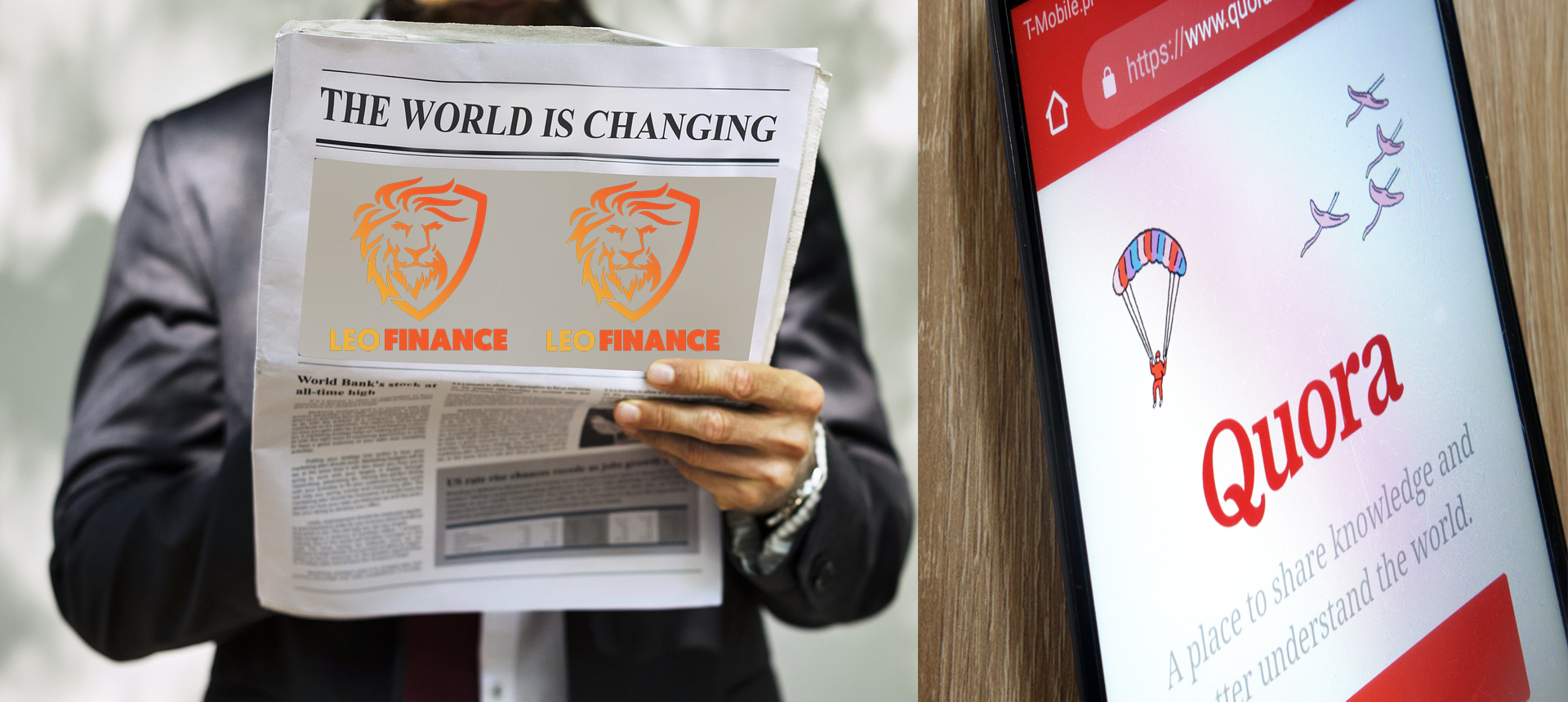 After some time has passed it is time to update the LEO Finance community how its space is doing on Quora. Here are some key factors on 25-November-2020 from our previous report.
Reached over 2.5k views
Gained 19 followers from which some of them are also contributors adding content, which can be either questions or even posts
More than 100 items posted (questions and posts), 57 upvotes and 3 comments
Here is a snapshot with Last 7 Days stats: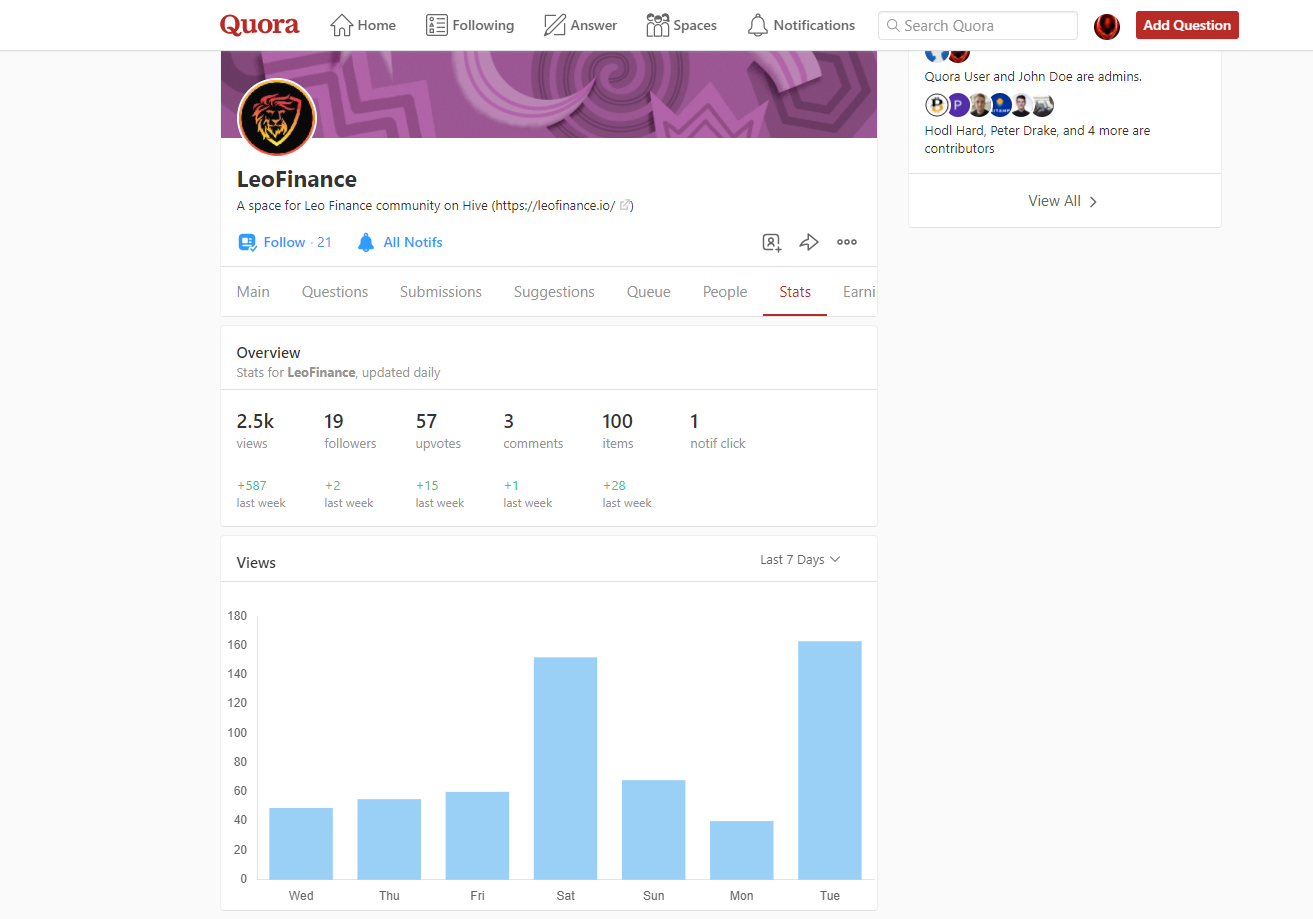 And here is a snapshot with All Time stats: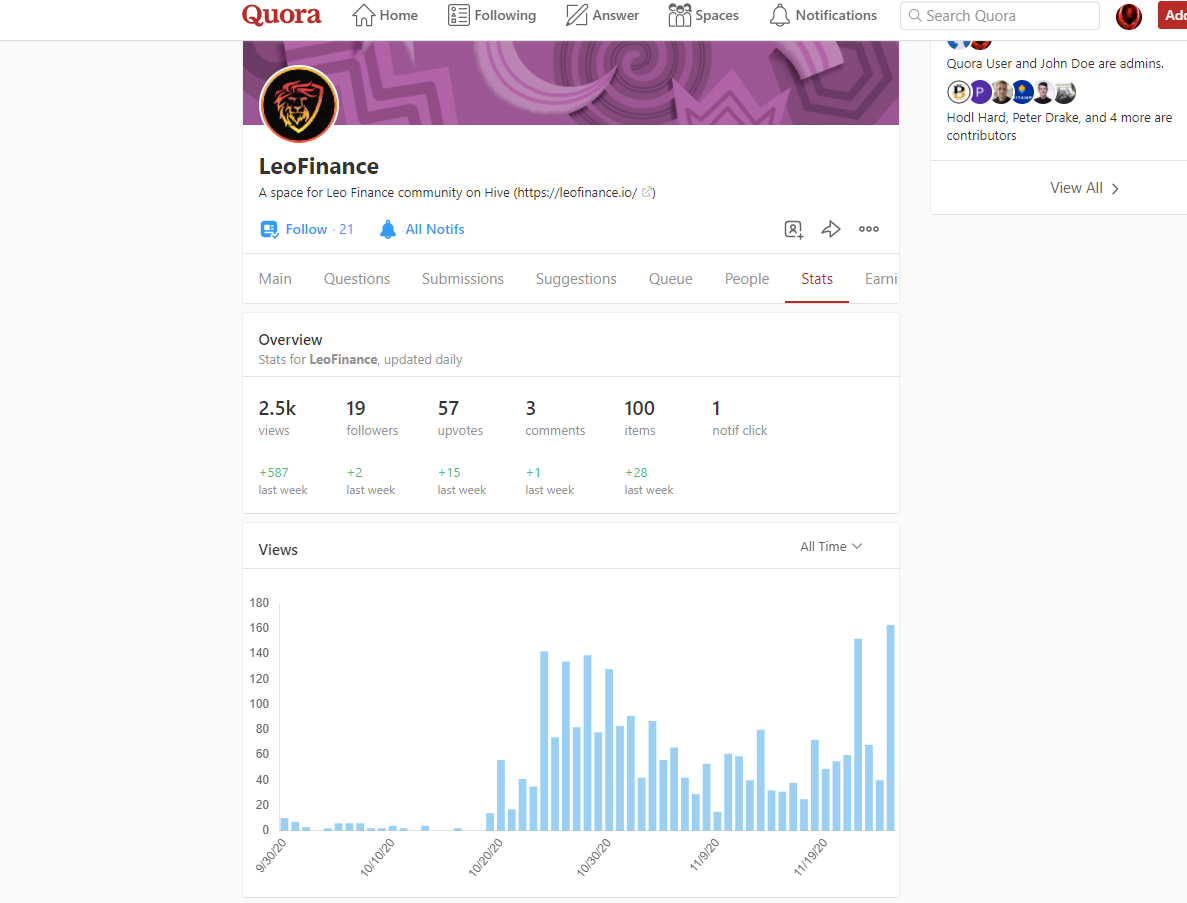 And some of the questions with the most views: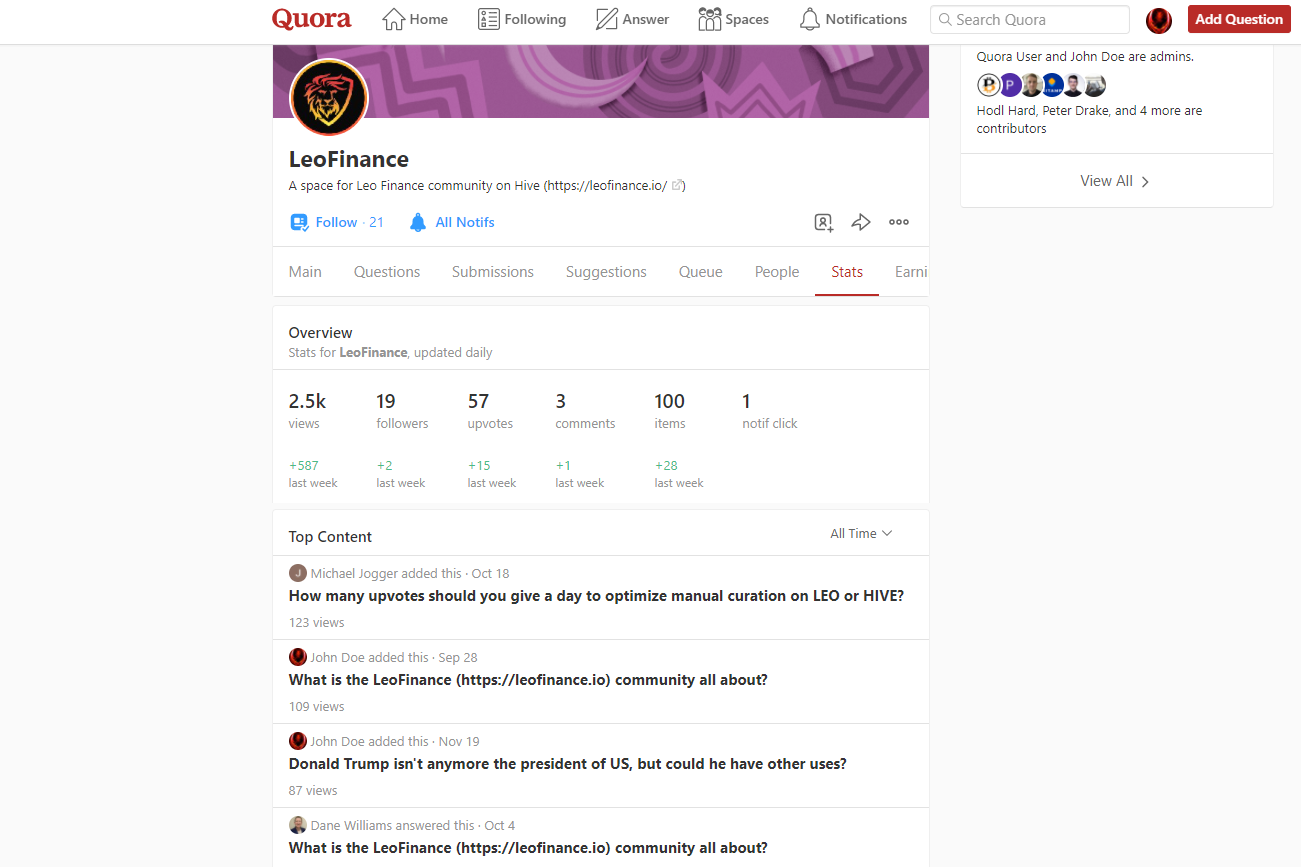 We are moving slowly but steadily in the right direction and we also see some initiatives from other followers and questions or posts added. It is not an abrupt rise, but I think that we are in the making and try to grow organically and build trust between both of the domains. Some people seem to be interested in finding out what LEO Finance is as there are few comments on that and once we'll increase our numbers I am sure that the growth will improve and we'll have more impact in both ecosystems. Until then I am trying to add daily questions on Quora, request answers from domain experts and keep on building!
Posted Using LeoFinance Beta