About a month back, I invested around 19 DOT tokens inside CUB Finance den. I still had some more DOT tokens locked in my wallet. They were all staked and unfortunately they were not giving any staking reward to me because the staking concept in DOT is very bad.
I wanted to unstake those tokens and move them to a better place where I could get a better income. I found a few centralized exchanges that had this option where the exchange staking rewards were also very attractive. I was looking for a decentralized option which is not found anywhere so far. But if have to increase our income stream, I feel there is no harm in compromising a little bit to go for options that are at least partially decentralized.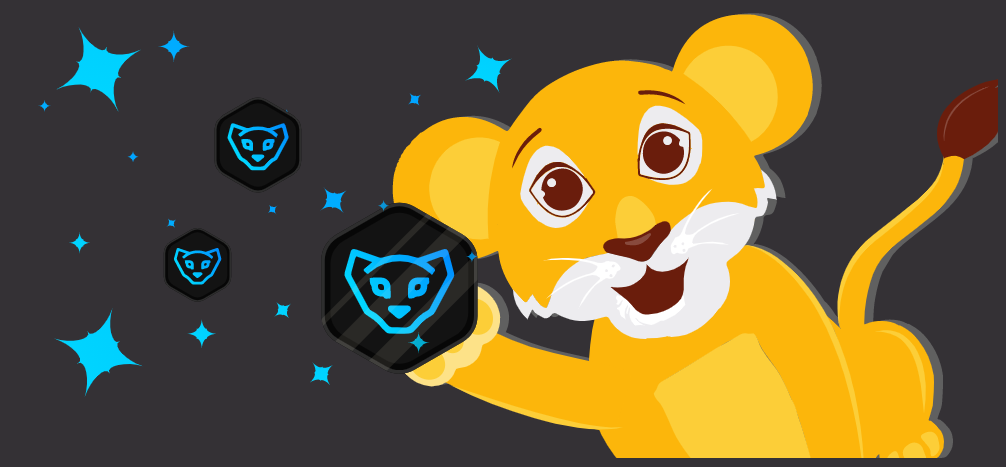 About a month back when CUB Finance announced a day where we can stake our tokens for free without any deposit charges, I wanted to take advantage and that is when I moved my 19 DOT tokens from an exchange wallet to den in CUB Finance. Those DOT tokens in the den were giving me decent staking rewards in the form of CUB tokens.
Yesterday I again moved around 28 DOT tokens from my Polkadot wallet inside the Den. I was waiting for the unbonding to happen. It was locked and 30 days was the unbonding time on the Polkadot chain. Yesterday when I got those tokens, I wanted to move them to Den.
Moving DOT from Polkadot wallet to BEP20 wallet
I was going around and asking how this can be done. Many people mentioned that there is no bridge right now to do this. The only way to convert the DOT tokens to a BEP20 token is by first sending it to Binance wallet and from there, sending it to my BEP20 wallet address. There is an option available inside Binance wallet to choose the chain I wanted to transact my DOT tokens. This also gave me a thought as to how much centralized this smart contract is right now.
The DOT tokens that stays on BSC is fully controlled by Binance because they are the one who created it. If one-day Binance tries to close the smart contract and run away with the money, it is indeed possible. Even if Binance goes down someday, we have no other option to recover our funds. So just a caution note to all investors. Only invest the money that you afford to lose. If we need some additional income that is very good, we have to anyways take such risks.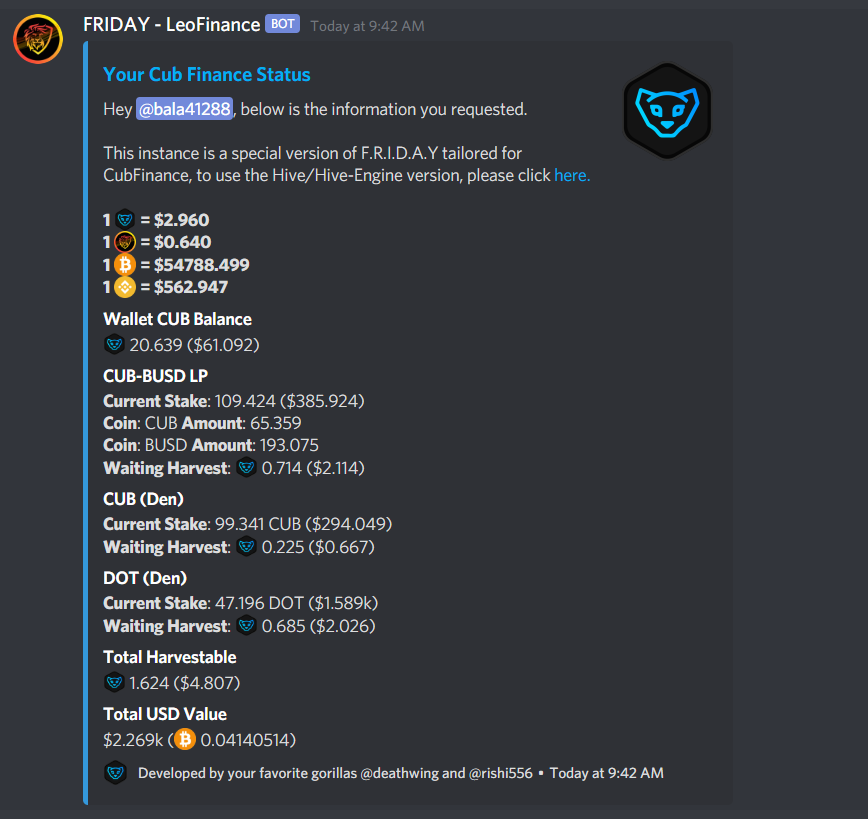 So my Den is looking good in CUB finance right now. This will also give a good yield every day in the form of CUB tokens. It is still a good opportunity to purchase CUB tokens or other tokens and stake them in DEN.
I have a decent stake of about 47 DOT tokens which I have fully moved into DEN. I might soon make it to 50 DOT tokens because I lost a few DOT tokens in transition. I'm not sure about the future of DOT because many aspects are still under construction. The FOMO is what is increasing the price of DOT tokens. Especially when people called it an ETH killer, there are investors who don't want to miss this. We will know the real worth of DOT only when we know what problems this blockchain is solving for us in the real world.
---
Posted Using LeoFinance Beta